All 4 One Stylish Swimsuit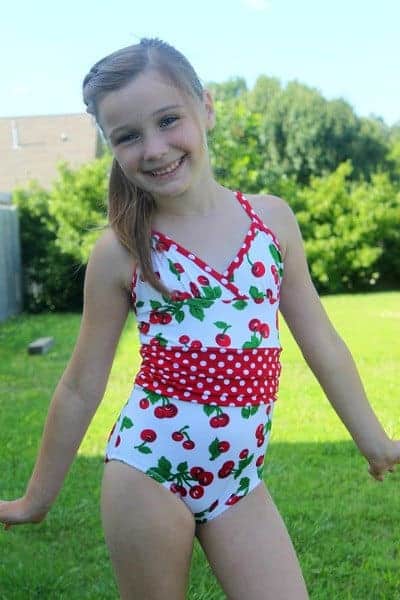 This stylish one piece swimsuit is the perfect combination of comfort and fashion. It is finished with a combination of binding and elastic. The straps may be straight, crossed or tied halter style. View PinUp has three different color fabrics and buttons. View Modern is color blocked with two different fabrics and optional ruffle on the bodice. View Frilly is skirted with contrast ruffles. View Retro is color blocked with ruched waistband and contrast straps.
Disclosure: This page may contain affiliate links. If you purchase after clicking these links, Threadistry receives a small commission, at no cost to you.
Clothing Size: 6 (Child) 8 (Child) 10 (Tween) 12 (Tween) 14 (Teen) 16 (Teen) Category: Swimwear Designer: ColesCreations Pattern Source: Pattern (pdf or printed) Pattern Type: Print at home (pdf) Price: $3 Suggested Fabric: