Beagle and Pug softie toys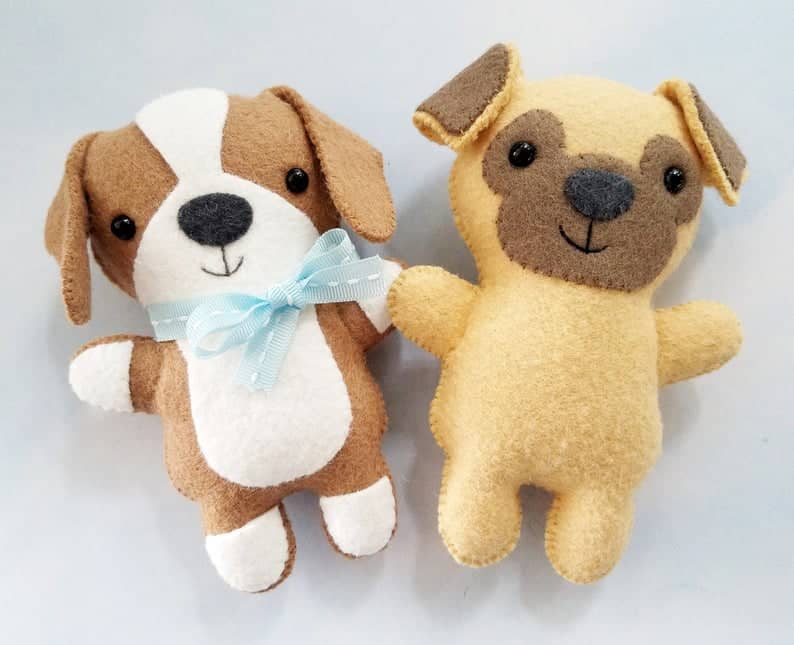 The beagle and pug softie toys are fun and simple to make from scraps of felt. They are each approximately 4" wide by 5 1/4" tall. Patterns can be enlarged or reduced to make the dogs any size that you would like. They are stitched entirely by hand, using a whip stitch around the felt edges and a stem stitch for the mouths. 
Disclosure: This page may contain affiliate links. If you purchase after clicking these links, Threadistry receives a small commission, at no cost to you.
Clothing Size: Category: Softies Designer: preciouspatterns Pattern Source: Pattern (pdf or printed) Pattern Type: Print at home (pdf) Price: $3.99 Suggested Fabric: Felt