Christmas Advent Calendar sampler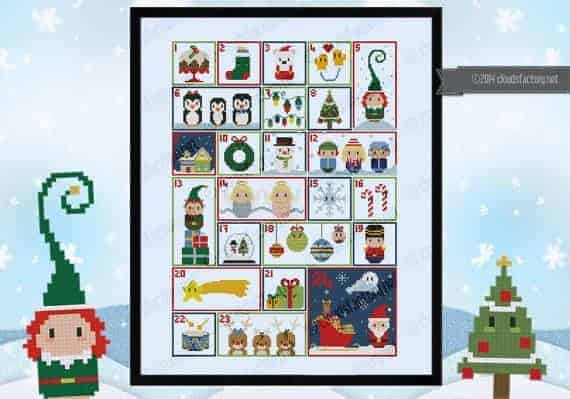 Oh, yes, Christmas Time! There is a better way to wait for the arrival of Santa Claus than an Advent Calendar? This cross stitch pattern will give to you and you children (or, why not, the children inside you) the right amount of cuteness and joy to get ready for the Christmas day!
Disclosure: This page may contain affiliate links. If you purchase after clicking these links, Threadistry receives a small commission, at no cost to you.
Clothing Size: Category: Christmas Cross-Stitch Designer: Cloud Factory Pattern Source: Pattern (pdf or printed) Pattern Type: Print at home (pdf) Price: $16 Suggested Fabric: