Christmas Owls in a tree advent calendar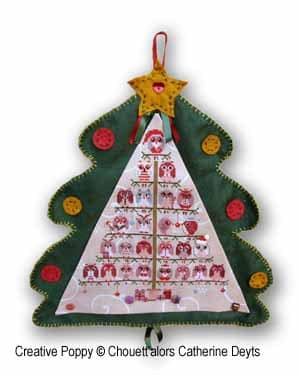 Sitting on their tree on their best behaviour, how funny these owls are to cross stitch! Each of them has their own personality, eyes wide open and all dressed up for Christmas. We love this Christmas tree project which can be used either as an advent calendar (stitch little rings under each owl for hanging tiny surprises) or as a door banner to give a Christmassy feel to your home.
Disclosure: This page may contain affiliate links. If you purchase after clicking these links, Threadistry receives a small commission, at no cost to you.
Clothing Size: Category: Christmas Cross-Stitch Designer: Chouett'alors Pattern Source: Pattern (pdf or printed) Pattern Type: Print at home (pdf) Price: $7.99 Suggested Fabric: