DIY 20 Minute Beach Cover Up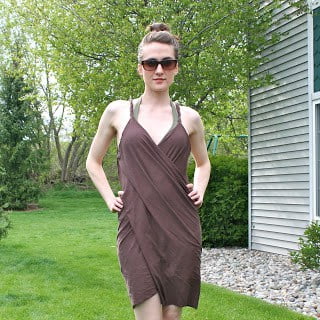 Probably my favorite 'la vie' project... ever. I was browsing through a swimwear catalog and saw an adorable beach cover up. I sooo wanted it, but obviously I wasn't spending $45 on it, plus, it was totally make-able. I made some revisions and here it is! This was one of the easiest projects I've ever done for 'la vie'. It only took about 20 minutes and I can't wait to make a few more. 
Disclosure: This page may contain affiliate links. If you purchase after clicking these links, Threadistry receives a small commission, at no cost to you.
Clothing Size: Adult Category: Swimwear Designer: LaVieDIY Pattern Source: Blog or other free website Pattern Type: Drafting instructions only Price: $0 Suggested Fabric: Jersey