The Easy 1-2-3-4 Baby Quilt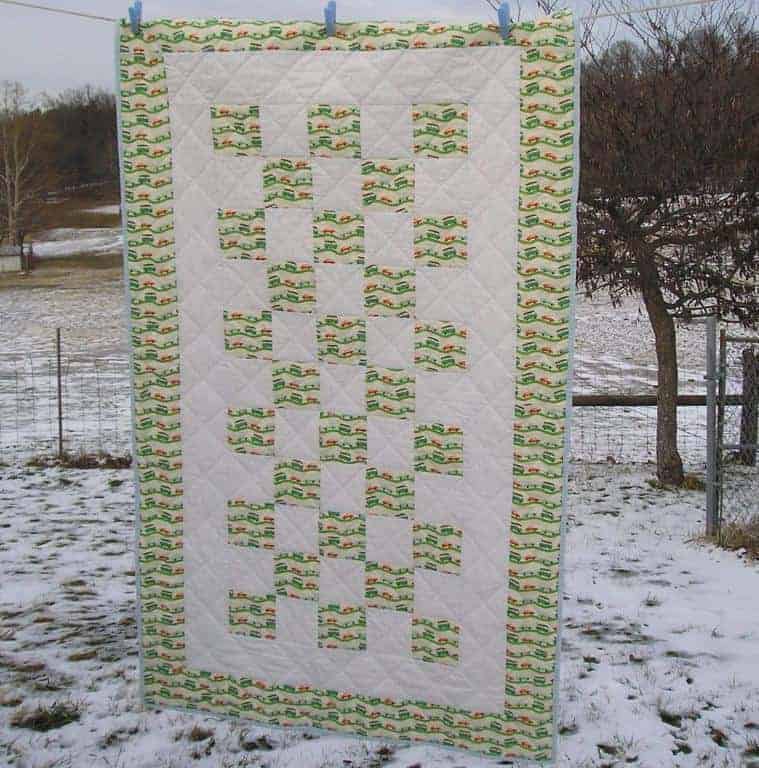 Quilting, That sounds fun. Spending a million years to make a baby quilt . . . not so much. As a beginner, I craved an easy, versatile pattern for making a simple, classic baby quilt or lap quilt from any combination of fabrics. So I created the easy-peasy 1-2-3-4 baby quilt. Four yards of fabric and lots of fun. All straight-line sewing. Eight-page PDF includes loads of color diagrams and easy instructions for speedy strip piecing, making borders, basic quilting and binding off the edges of your creation. Great for beginners.
Disclosure: This page may contain affiliate links. If you purchase after clicking these links, Threadistry receives a small commission, at no cost to you.
Clothing Size: Category: Modern Designer: QuiltFinger Pattern Source: Pattern (pdf or printed) Pattern Type: Print at home (pdf) Price: $2.99 Suggested Fabric: Quilting Cotton