Fa La La La Llama Ornament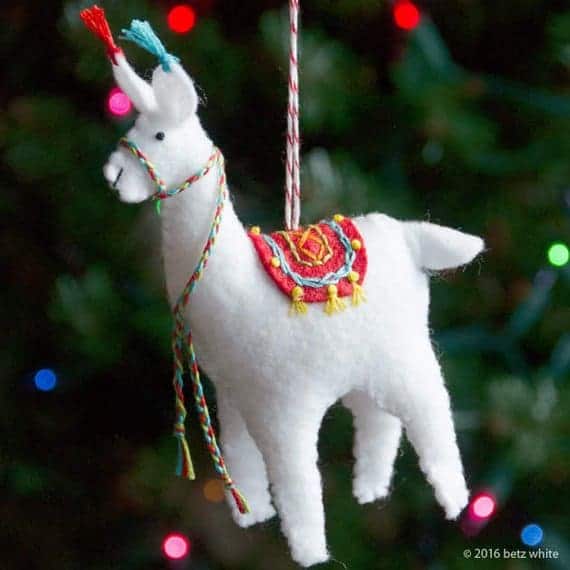 This festive four legged friend was inspired by the stuffed llama my aunt brought to me from Peru when I was a child. I love the colorful accents set off by the snowy white fleece. Stitch one up and add as much embellishment as you'd like!
Disclosure: This page may contain affiliate links. If you purchase after clicking these links, Threadistry receives a small commission, at no cost to you.
Clothing Size: Category: Christmas Designer: Betz White Pattern Source: Pattern (pdf or printed) Pattern Type: Print at home (pdf) Price: $7.35 Suggested Fabric: Felt