Felt Mermaid Doll Pattern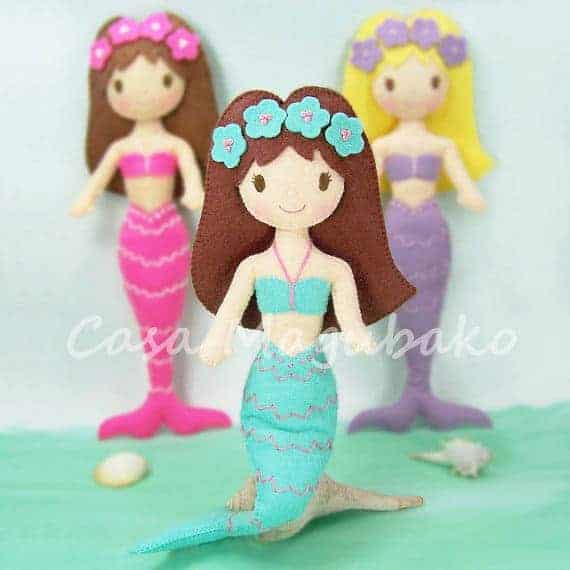 All the instructions and patterns for you to handcraft a felt mermaid doll measuring approximately 9.75" long x 4" wide (24.7 cm x 10.1 cm). The doll will be moderately bendable.
Disclosure: This page may contain affiliate links. If you purchase after clicking these links, Threadistry receives a small commission, at no cost to you.
Clothing Size: Category: Dolls Designer: CasaMagubako Pattern Source: Pattern (pdf or printed) Pattern Type: Print at home (pdf) Price: $7.45 Suggested Fabric: