Fidget Toys: Elephant, Giraffe, Kangaroo, Lion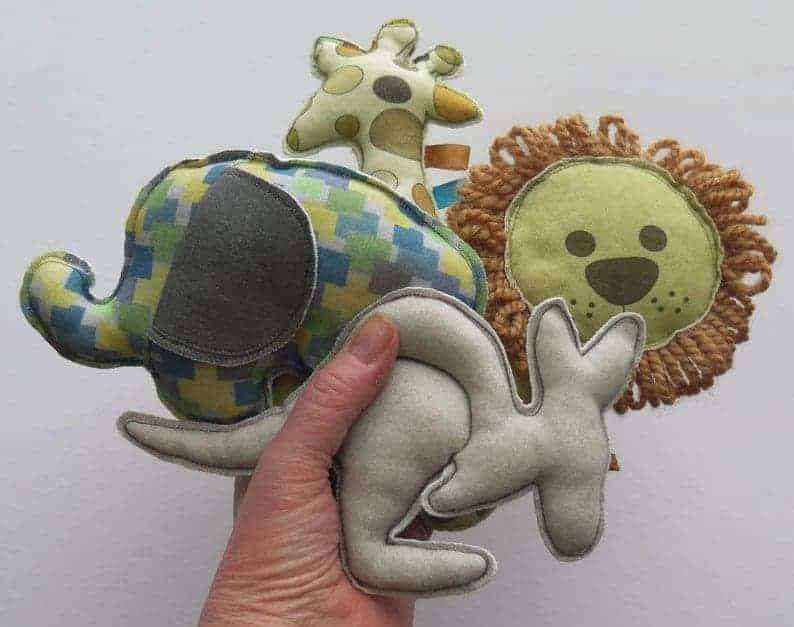 The animal plushies went in Two by Two. Here are the Elephant, the Kangaroo, the Giraffe and the Lion from Noah's ark. Great for sensory play. This is a toy sewing pattern and instructions to make a set of 4 soft toys, animal plushies, the elephant , the kangaroo, the giraffe and the lion. All found on Noah's Ark. The toys in this animal plushies sewing pattern are easy to make as they are sewn on the outside. The toys feature tactile textures and flappy bits - great as fidget toys / sensory toys / sensory play for children who need to fidget to stay calm or concentrate, such as those with autism, special needs and sensory kids. These sensory toys go together with the Two by Two Dress which features a boat shaped pocket that the animals like to sit in.
Disclosure: This page may contain affiliate links. If you purchase after clicking these links, Threadistry receives a small commission, at no cost to you.
Clothing Size: Category: Softies Designer: RuthMaddockMakes Pattern Source: Pattern (pdf or printed) Pattern Type: Print at home (pdf) Price: $5.91 Suggested Fabric: Jersey