Holiday Spirit Darth Vader Star Wars Cross Stitch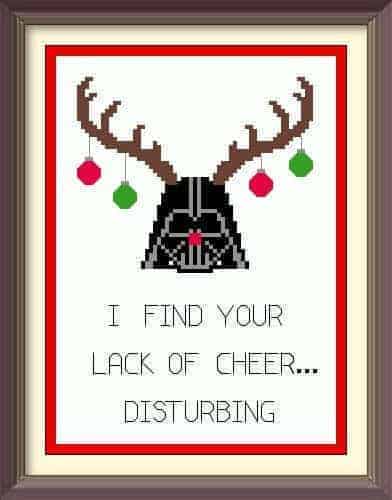 It would be wise to keep Lord Vader happy during the Holidays... Join the Darkside and Stitch this Pattern for the Holiday Season! Choose from Either Option, "Cheer, or Holiday Spirit."
Disclosure: This page may contain affiliate links. If you purchase after clicking these links, Threadistry receives a small commission, at no cost to you.
Clothing Size: Category: Cross-Stitch Designer: DuctTapeStitches Pattern Source: Pattern (pdf or printed) Pattern Type: Price: $3.89 Suggested Fabric: