Nativity Themed Felt Advent Calendar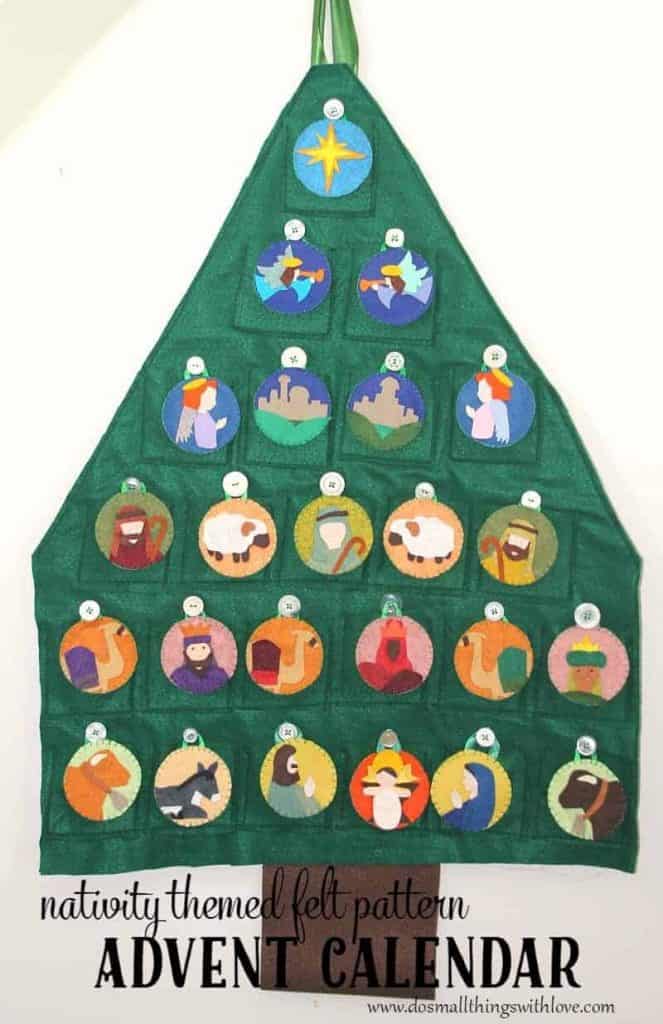 This Nativity Themed Advent Calendar Pattern will work to focus your family on the real reason for the season--the birth of our Lord Jesus Christ! The pattern will help you create 25 special ornaments, each with a figure from the nativity on it.
Disclosure: This page may contain affiliate links. If you purchase after clicking these links, Threadistry receives a small commission, at no cost to you.
Clothing Size: Category: Christmas Designer: Pattern Source: Pattern (pdf or printed) Pattern Type: Print at home (pdf) Price: $8.99 Suggested Fabric: Felt