Never Tell Me The Odds Star Wars Cross Stitch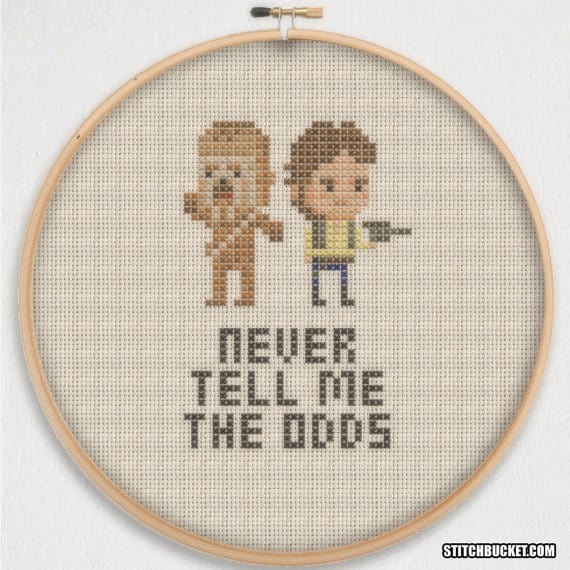 Never Tell Me The Odds! Stitch this famous Star Wars quote alongside Han Solo and Chewbacca in this awesomely simple cross stitch pattern. This cross stitch pattern uses 16 colors, has a stitch count of 620, and dimensions of 50 x 60 stitches. It measures approximately: 2.8" x 3.4" on 18-ct. 3.2" x 3.8" on 16-ct. 3.6" x 4.3" on 14-ct.
Disclosure: This page may contain affiliate links. If you purchase after clicking these links, Threadistry receives a small commission, at no cost to you.
Clothing Size: Category: Cross-Stitch Designer: StitchBucket Pattern Source: Pattern (pdf or printed) Pattern Type: Print at home (pdf) Price: $4.19 Suggested Fabric: