Rabbit pattern: "A Carrot for Me"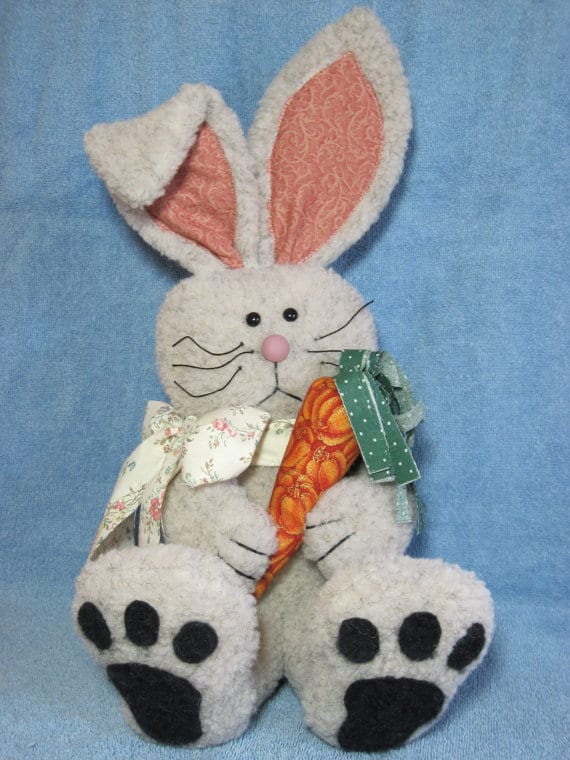 This furry rabbit is truly honored to have a big carrot of his very own. The finished product measures a whopping 16" tall x 8" wide x 9" deep.
Disclosure: This page may contain affiliate links. If you purchase after clicking these links, Threadistry receives a small commission, at no cost to you.
Clothing Size: Category: Softies Designer: adelinescrafts Pattern Source: Pattern (pdf or printed) Pattern Type: Print at home (pdf) Price: $10 Suggested Fabric: