Retro Rucksack – Canvas Fold Over Tote Bag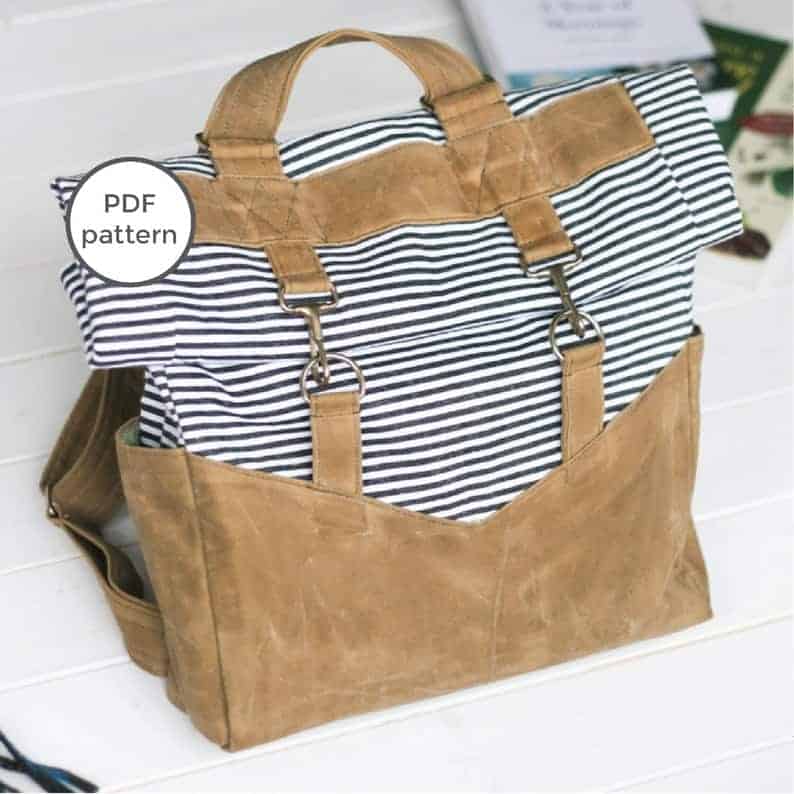 A vintage style rucksack with fresh, modern detail... Pack up this stylish and versatile bag with everything you need for the day! Arms full of toddlers or groceries? Carry the rucksack on your back! Reinforced bottom and straps for added durability. Practical side pockets fit phones or snacks. Includes an interior zipper pocket and a patch pocket that may function as a space for tablets or other electronics. You can choose to make the bag with a recessed zipper closure or a foldover top. Gender-neutral styling makes this a great choice for men and boys bags too. Finished Dimensions are approx. 13 in. x 13in. x 3in.
Disclosure: This page may contain affiliate links. If you purchase after clicking these links, Threadistry receives a small commission, at no cost to you.
Clothing Size: Category: Backpack Designer: RadiantHomeStudio Pattern Source: Pattern (pdf or printed) Pattern Type: Print at home (pdf) Price: $10 Suggested Fabric: