Sloth Foundation Paper Piecing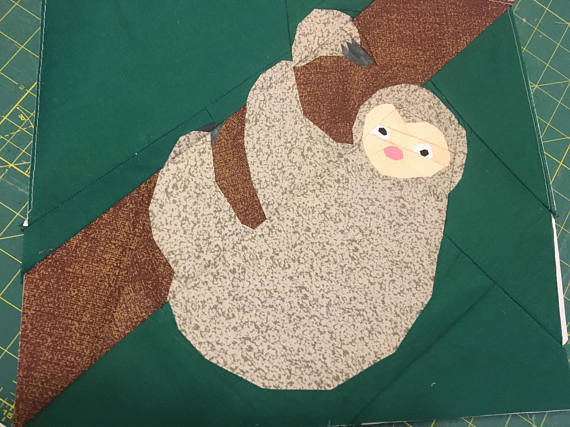 There are two finished block sizes in this pattern. You will receive the 15 x 13 inch and 20 x 18 inch block patterns. All seam allowances are 1/4 inch, and be sure to unclick "fit to page" when printing this pdf pattern.  This is a large paper piecing pattern and can be used as a block in a larger quilt design, or as a mini quilt all by it's self. This design is great for any zoo, animal or sloth lovers.
Disclosure: This page may contain affiliate links. If you purchase after clicking these links, Threadistry receives a small commission, at no cost to you.
Clothing Size: Category: Pieced Designer: PitchersBoutique Pattern Source: Pattern (pdf or printed) Pattern Type: Print at home (pdf) Price: $6.3 Suggested Fabric: Quilting Cotton