AT-AT Star Wars Mini Quilt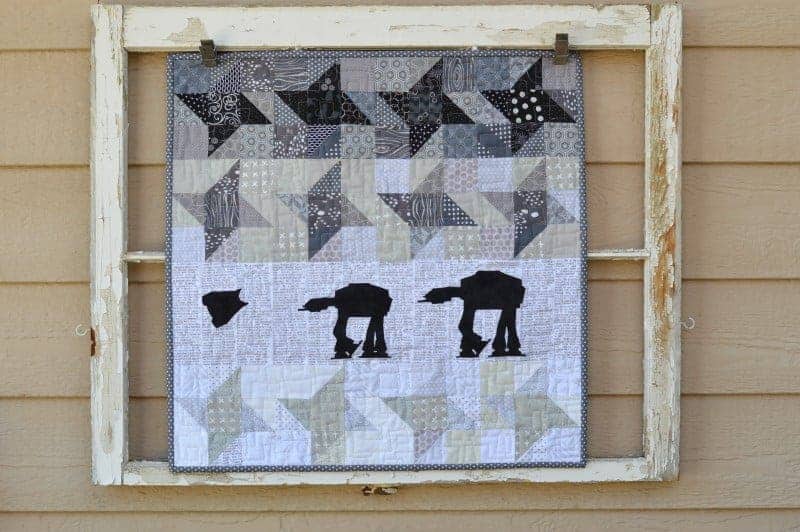 I recently participated in a May The 4th Mini Quilt Swap on Instagram.  This is the quilt I made for my swap partner.  I really wanted to bring out the feel of this scene in The Empire Strikes back.  I am totally in love with it!
Disclosure: This page may contain affiliate links. If you purchase after clicking these links, Threadistry receives a small commission, at no cost to you.
Clothing Size: Category: Modern Appliquéd Designer: Jedi Craft Girl Pattern Source: Blog or other free website Pattern Type: Drafting instructions only Price: $0 Suggested Fabric: Quilting Cotton