Strawberry and Watermelon Baby Bib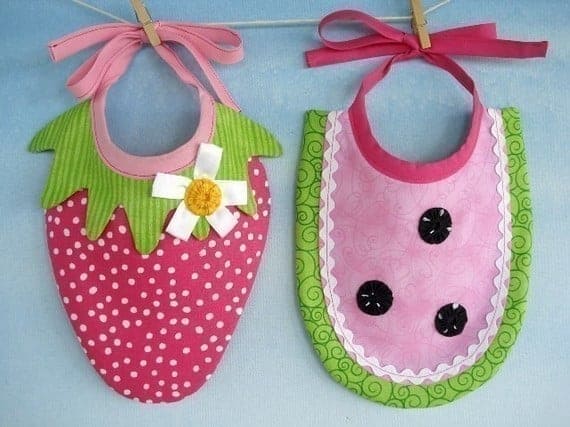 The strawberry and watermelon bibs are very easy to make. The strawberry bib measures 8 1/2" wide by 9" in length. The watermelon bib measures 7 1/2" wide by 9" in length. The length of both bibs is 7 1/4" under the neck. The bibs are embellished with ribbon, rick rack, bias tape (for the ties and around the neck) and fabric yo-yos (flower center on strawberry and seeds on watermelon). Instructions are included for making the yo-yos.
Disclosure: This page may contain affiliate links. If you purchase after clicking these links, Threadistry receives a small commission, at no cost to you.
Clothing Size: Category: Bib Designer: preciouspatterns Pattern Source: Pattern (pdf or printed) Pattern Type: Print at home (pdf) Price: $3.99 Suggested Fabric: Quilting Cotton