Stuffed Dog Doll with Coat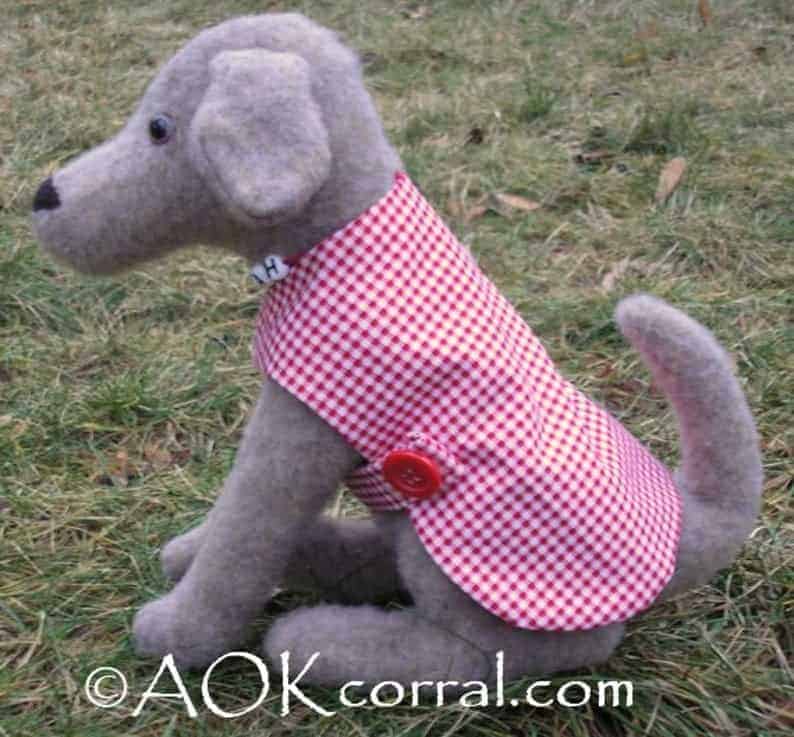 My original stuffed dog pattern allows you to make this adorable litle dog with his coat. The finished dog measures approx. 11 1/2 inches tall and has jointed legs with a sitting position. Dog coat is removable. I first designed this little dog as a gift for my mother and used an old shirt of her father's for the fabric. Her father (my grandpa) had passed away several years prior. She loved the little dog because of the memories in the shirt fabric that he was made of as well as his cute little face.
Disclosure: This page may contain affiliate links. If you purchase after clicking these links, Threadistry receives a small commission, at no cost to you.
Clothing Size: Category: Softies Designer: AOKcorral Pattern Source: Pattern (pdf or printed) Pattern Type: Print at home (pdf) Price: $4.95 Suggested Fabric: Fleece