Waldorf Inspired Felt Bunny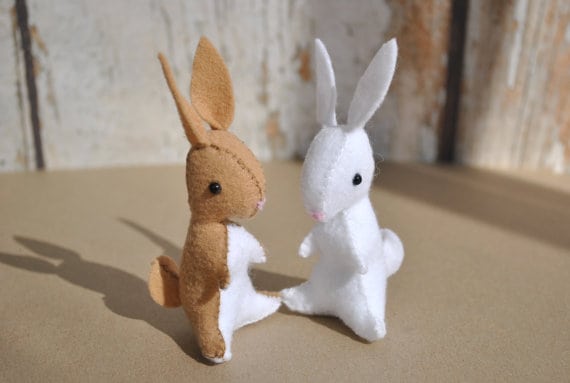 Adorable Waldorf felt bunny pattern... Create your own adorable 3 inch tall stuffed bunny rabbits! ​These adorable stuffed bunnies are simple to make! I like to whip them up by the handful. Makes a fantastic children's toy, Easter ornament, or decoration. The pattern makes a 3" tall bunny. Four inches from toe to tips of the ears.
Disclosure: This page may contain affiliate links. If you purchase after clicking these links, Threadistry receives a small commission, at no cost to you.
Clothing Size: Category: Softies Designer: DelilahIris Pattern Source: Pattern (pdf or printed) Pattern Type: Print at home (pdf) Price: $5 Suggested Fabric: Felt