Wall-Hanging Cross-stitch advent calendar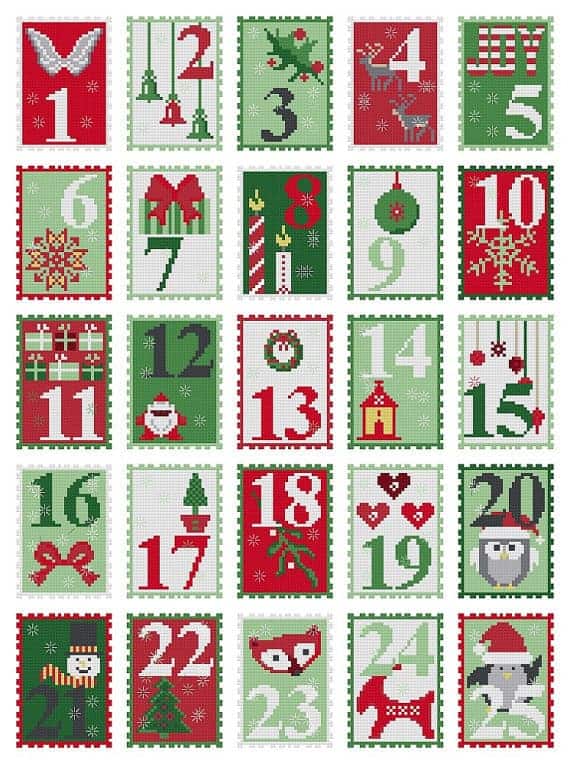 Would you like to make an heirloom for your family? This Advent Calendar is a gorgeous wall hanging with 25 pockets, each with an individual Christmas design. The pockets are large enough to pop in cute Christmas treats. Included in this pattern you get 3 different colour combos to choose from.
Disclosure: This page may contain affiliate links. If you purchase after clicking these links, Threadistry receives a small commission, at no cost to you.
Clothing Size: Category: Christmas Cross-Stitch Designer: anetteeriksson Pattern Source: Pattern (pdf or printed) Pattern Type: Print at home (pdf) Price: $7.95 Suggested Fabric: