Warabi kimono sleeve tunic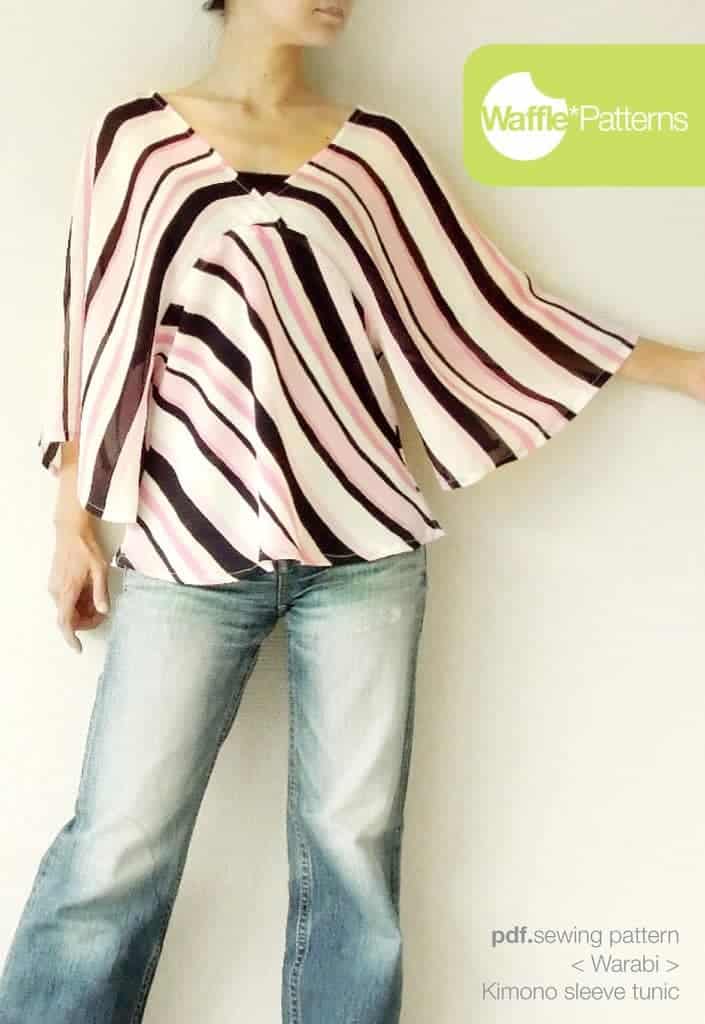 *Kimono sleeve tunic with widely opened V neck and V back. *Very easy to sew without difficult details. *Perfect for relax summer wear with blouse fabrics or soft draping wool or knit fabrics for fall season.
Disclosure: This page may contain affiliate links. If you purchase after clicking these links, Threadistry receives a small commission, at no cost to you.
Clothing Size: Adult Category: Top, Blouse, Shirt Designer: Waffle Patterns Pattern Source: Pattern (pdf or printed) Pattern Type: Print at home (pdf) Price: $7.1 Suggested Fabric: Cotton Voile