Winter White Sweater Dress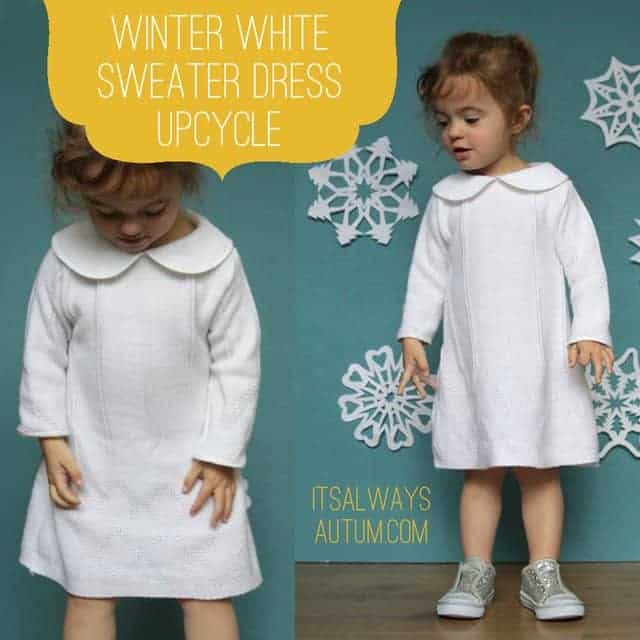 I love sweater dresses on little girls. They just look comfy and cozy and sweet. I made this winter white sweater dress last week using a women's sweater from the thrift store. It wasn't much to look at to begin with, but it transformed into a cute little winter white dress for my almost 2 year old baby girl.
Disclosure: This page may contain affiliate links. If you purchase after clicking these links, Threadistry receives a small commission, at no cost to you.
Clothing Size: Category: Dress Designer: Its Always Autumn Pattern Source: Blog or other free website Pattern Type: Drafting instructions only Price: $0 Suggested Fabric: