Artiest Skirt sewing pattern review
This month, as part of The Eli Monster ambassador program, I'm sewing something for me! The Artiest skirt is a panelled maxi skirt for women. Here is my Artiest skirt sewing pattern review!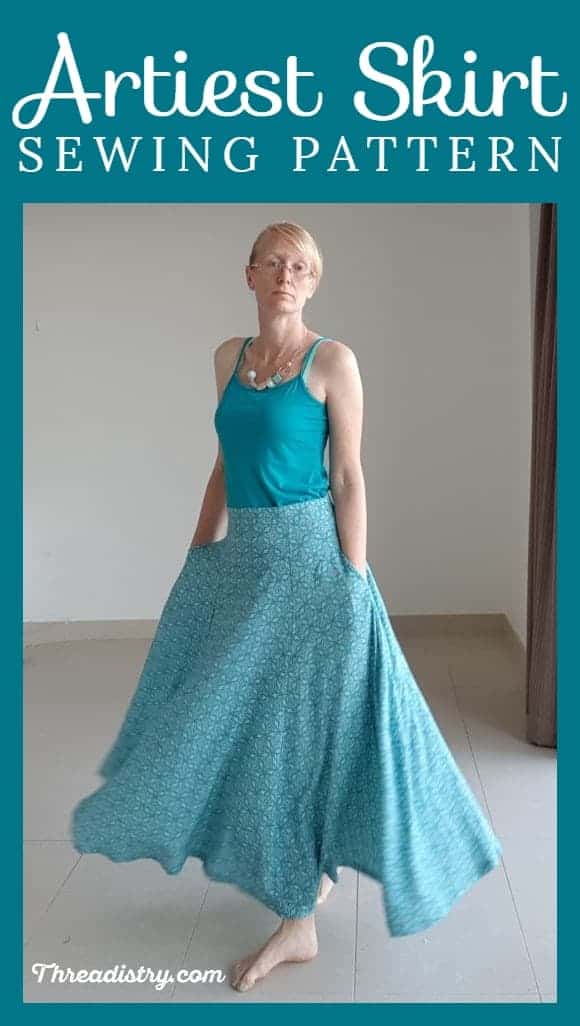 I'm an Eli Monster Ambassador and affiliate. I receive free sewing patterns for review (all opinions are my own!). If you make a purchase after clicking a link, Threadistry may receive a small commission at no cost to you.
Artiest Skirt sewing pattern review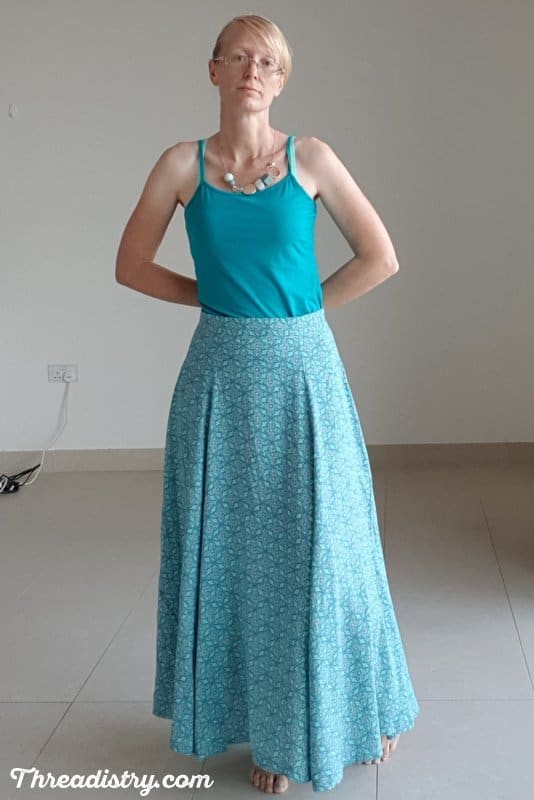 The Artiest skirt is made with panels, making it fitted at the waist, but lots of flair at the hemline. It has a moderately wide waistband, and has a gorgeous slim look at the waist. I added small tucks to the waistband at each side to give  it more shape to fit my curves. Other than that small adjustment, the skirt fit perfectly (and the measurements were spot on for me).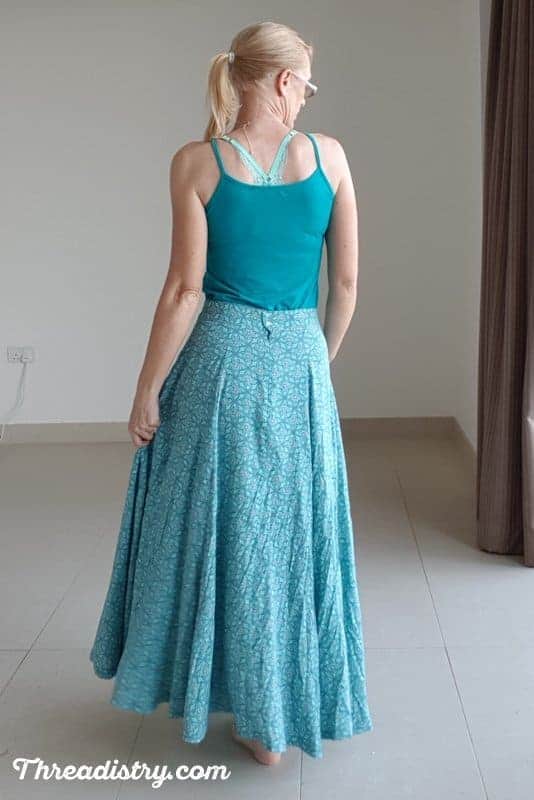 The fabric is a random lightweight cotton that I picked up in a small fabric shop. It makes a perfect easy breezy summer maxi skirt. It hardly feels like I'm wearing anything and doesn't feel hot at all. (I'm known for tucking maxi skirts into my knickers to cool my legs down!)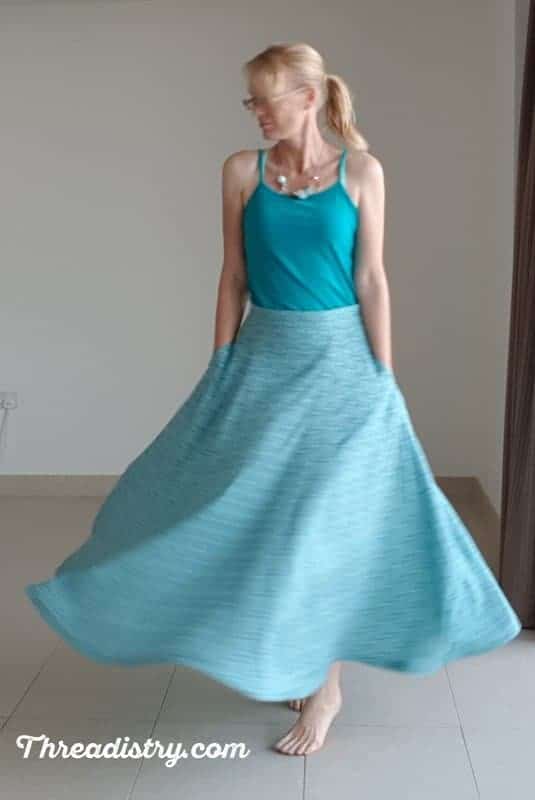 I love the way the skirt moves when I walk and that it has a great twirl factor (without having to worry that the wind will catch it and lift it too high!). The swooshy-ness makes it feel so light and cool. I feel feminine and pretty while wearing it!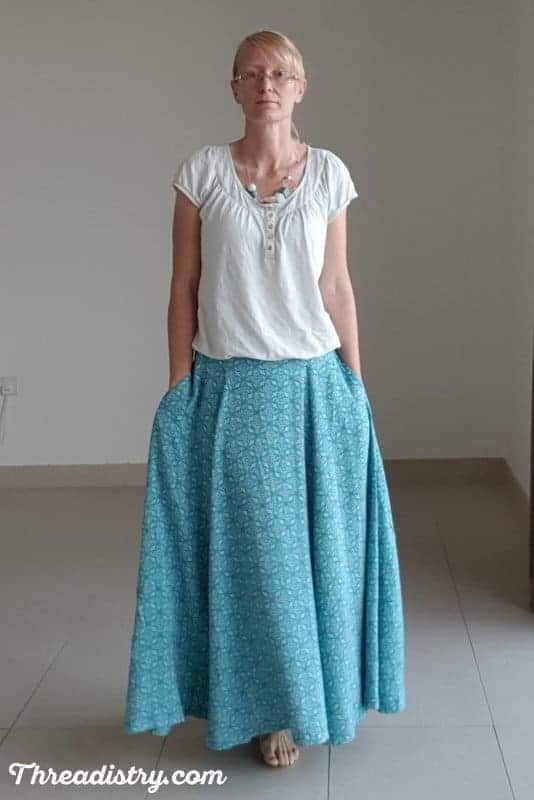 And, of course, the best thing about sewing your own skirt is…
POCKETS!
The Artiest skirt has inseam pockets, perfect for your tissues and keys (although my mobile phone weighs the pockets down too much!).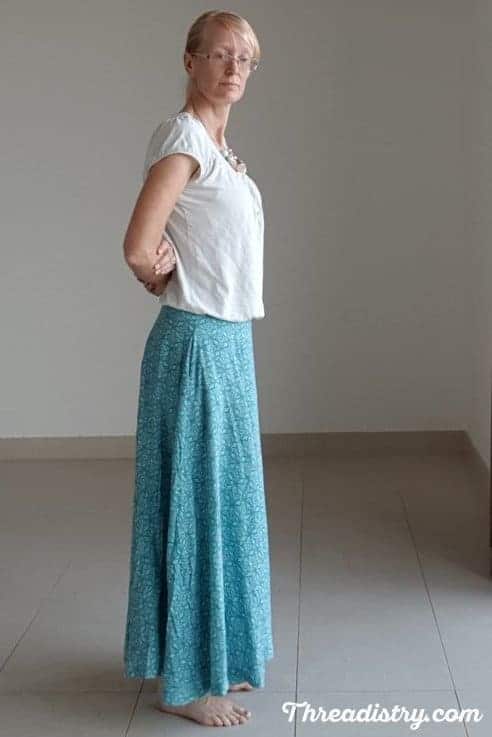 Overall, the Artiest skirt is a great sewing pattern for an advanced beginner or intermediate sewist. Made in a lightweight cotton, it's a fun, casual addition to my summer wardrobe.
Get the Artiest Skirt sewing pattern from the Eli Monster here.