The Best Swim Trunks sewing patterns for boys
Time for some summer sewing with these funky swim trunks sewing patterns for boys – everything from Euro style swimsuits to boardshorts, with Speedos and a rash guard/vest thrown in too. Find the perfect fabric and sew up some stylish swimmers for your boy!
While there's a million and one swimsuit sewing patterns for girls, there aren't as many options for boys. Don't let that stop you! There are some fun and funky swim trunk sewing patterns for boys out there, and here are some of my favourites.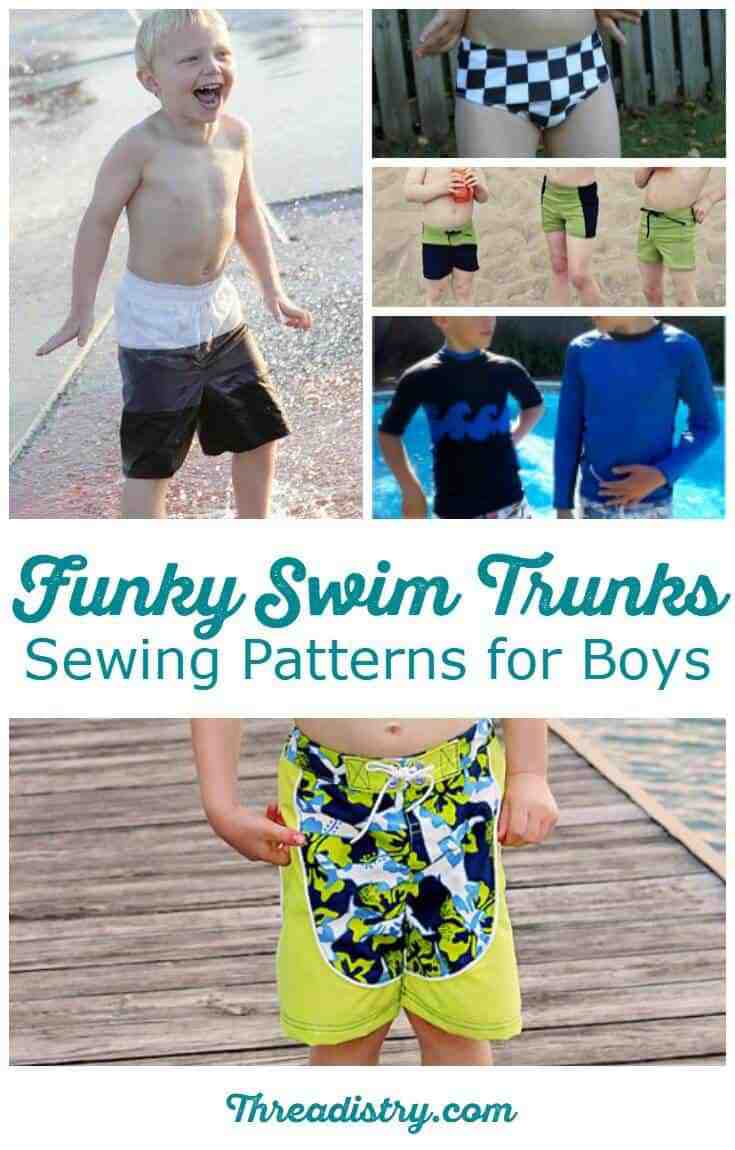 Disclosure: This post contains affiliate links. If you make a purchase after clicking these links, Threadistry may receive a small commission, at no cost to you.
Board Short Sewing Patterns for Boys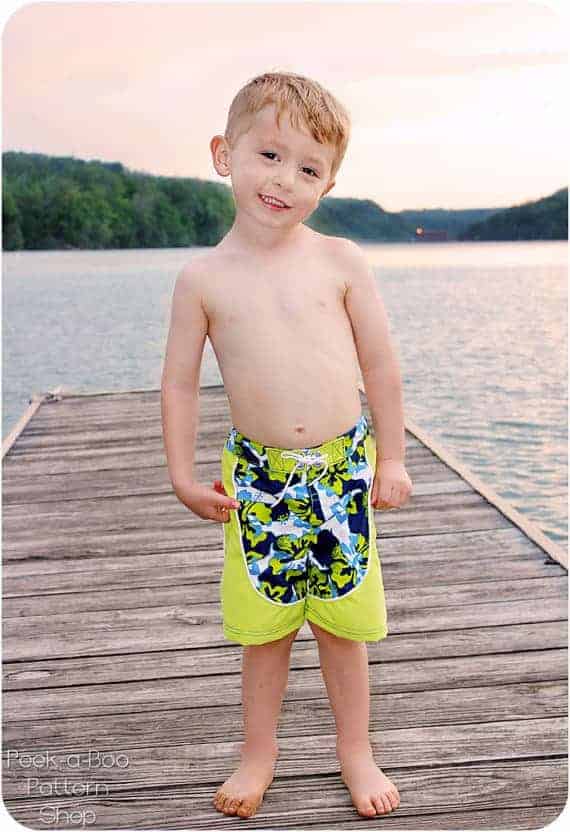 I love the curved seam colour-blocking of the Cowabunga Boardshorts by Peekaboo Patterns.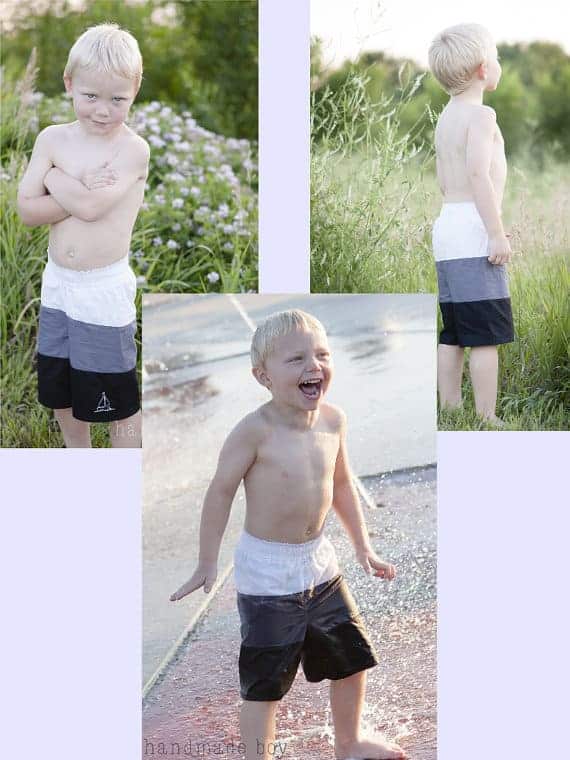 The Swashbuckler Swim Trunks sewing pattern from Patterns for Pirates is a classic, stylish look, perfect for solid-coloured fabrics (because it's so hard to find the right prints for boys).
Colours for Baby has a simple boy's swim shorts sewing pattern, perfect for beginners.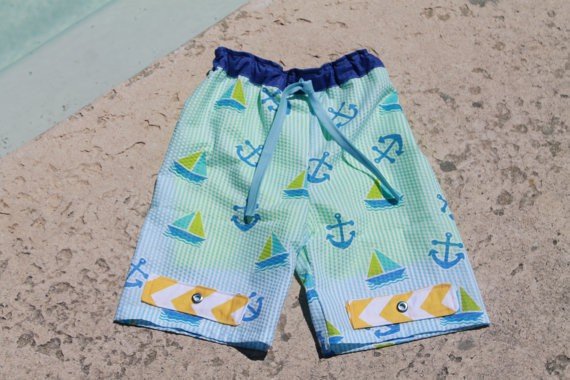 The grommet and tabs add an extra bit of style to the board shorts with this board shorts sewing pattern from Seamingly Smitten.
Euro-Style Swim Trunk Sewing Patterns for Boys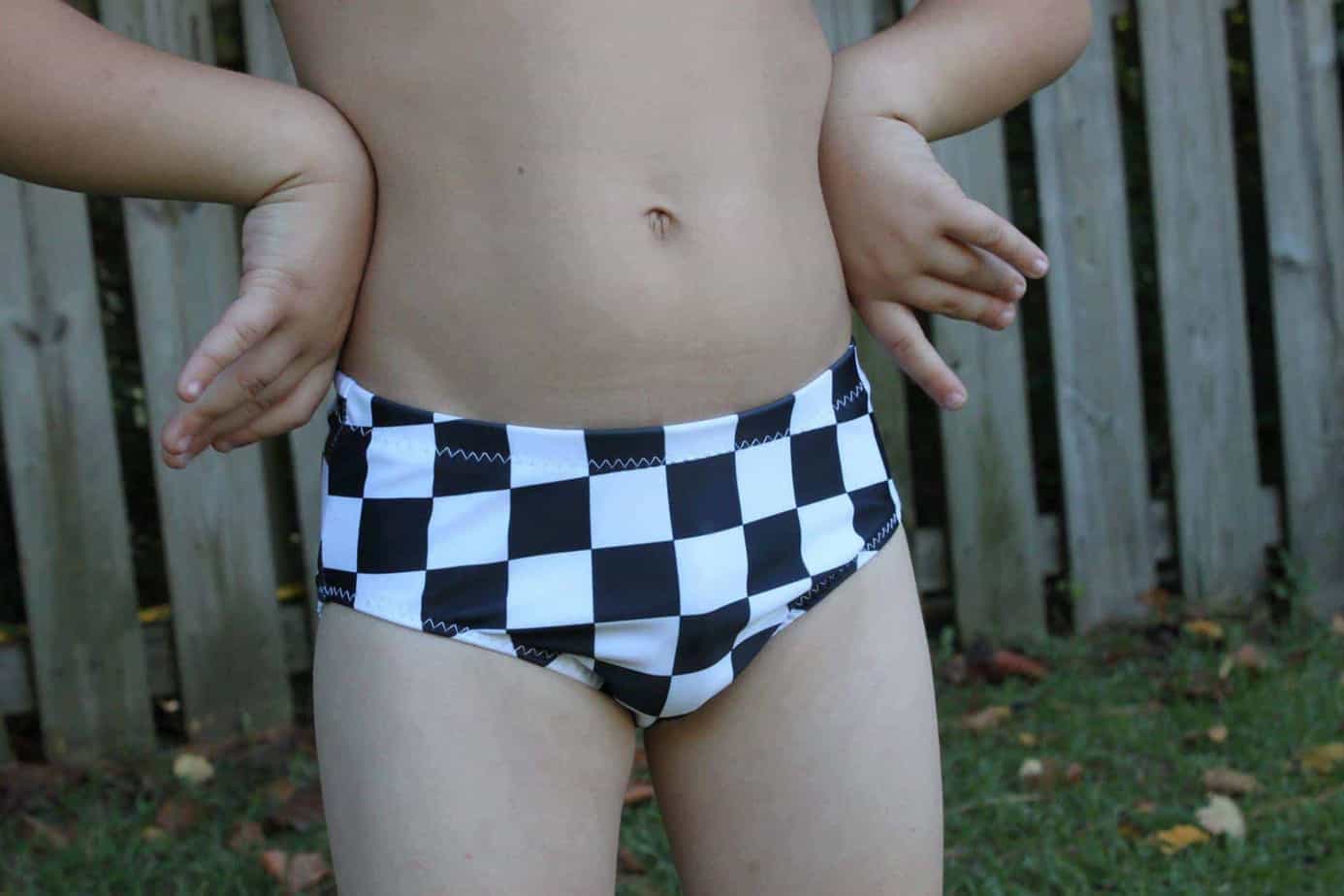 Ball huggers, speedos, budgie smugglers – whatever you call them, try this free boy's swim briefs sewing pattern from Boo Designs.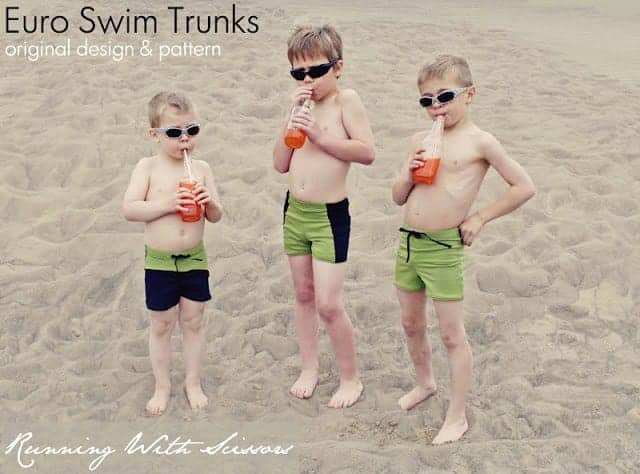 If you want figure-hugging swimmers, but your boy isn't quite so bold, try the Euro Swim Trunks sewing pattern by Running with Scissors.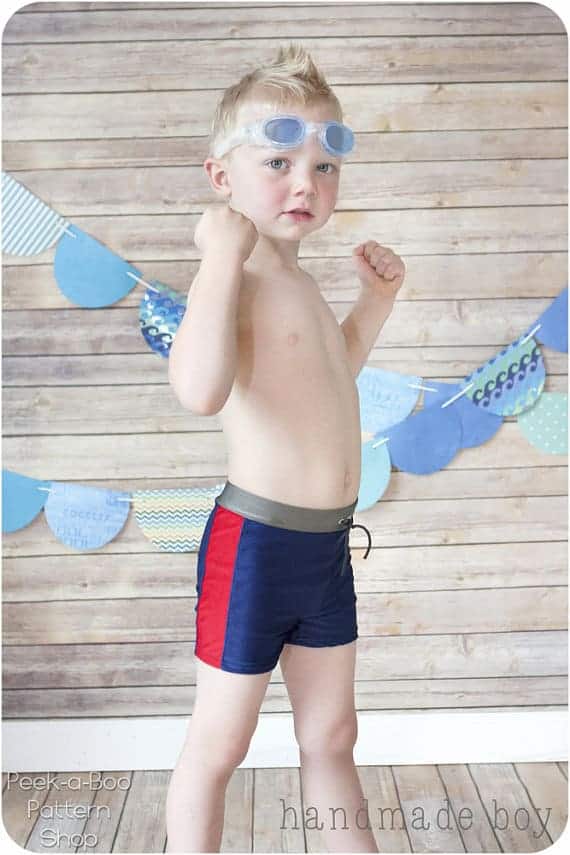 The Monaco swim trunks sewing pattern by Peekaboo Patterns is another stylish European-style option for boys.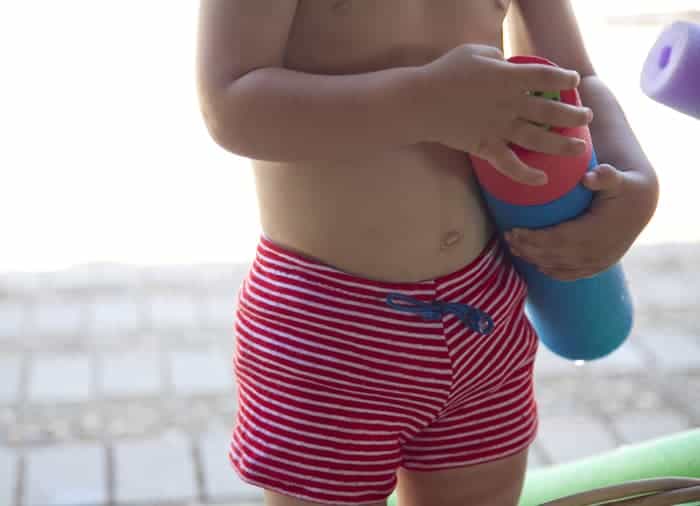 For a simple design for your little boy, there is a free pattern and tutorial for these swim trunks on Pretty Prudent.
Rash Vest Sewing Pattern for Boys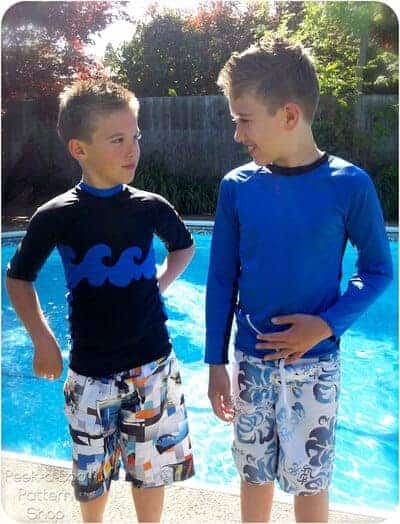 Protect your boy's skin with a rash vest (or rashi) with the Hang Ten Rash Guard sewing pattern from Peekaboo Patterns. It comes with long and short sleeve options.