Camilla Cowl Neck Top pattern review
Working from home, I like to be comfortable but I also want to wear something a bit prettier than a standard t-shirt. The Camilla cowl neck top from 5 out 4 Patterns is my latest sewing project that fits that category!
Disclosure: This post contains affiliate links. If you purchase after clicking these links, Threadistry may receive a small commission, at no cost to you.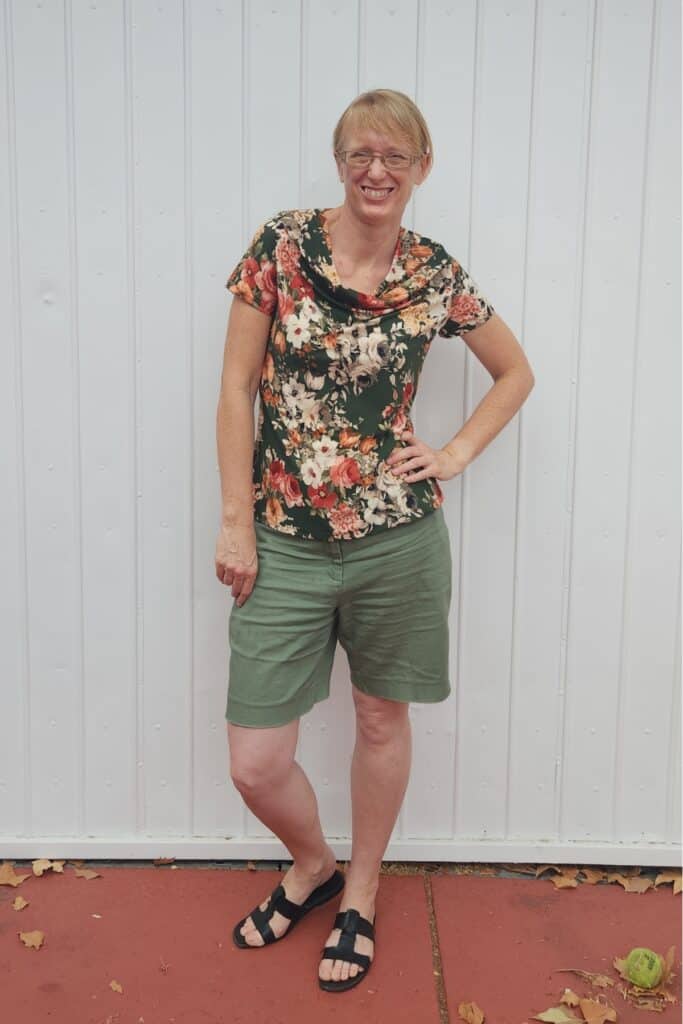 The fabric is single-brushed poly (SBP) that I received as a mystery fabric from Lush Fabrics Australia. I think it was a bonus when you spent a certain amount during a sale. I'm not usually a fan of florals but I wasn't disappointed when this fabric arrived. The colours are just so pretty. I love a happy fabric accident like this!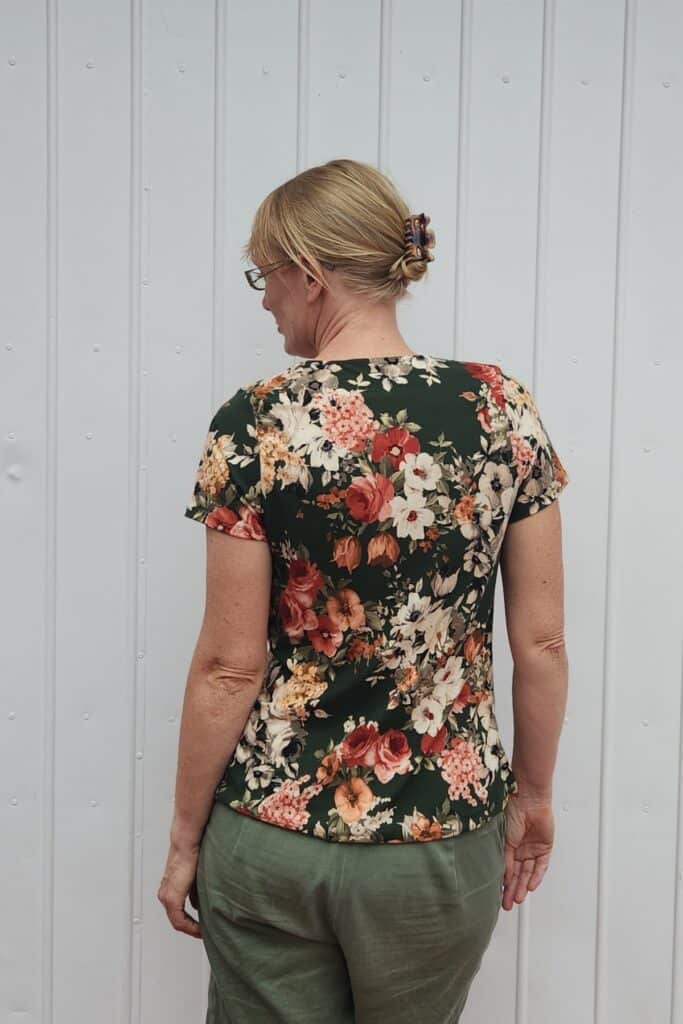 Other than a couple of small pleats at the shoulders, the pattern is as easy to sew as a standard t-shirt. The self-lining cowl looks a bit tricky when you're cutting out the pattern pieces, but is simple to sew, following the detailed instructions in the tutorial.
This is a Size S. The only modification I made was adding a bit of extra length above the bust and through the armscye, which is a typical mod I have to make to patterns.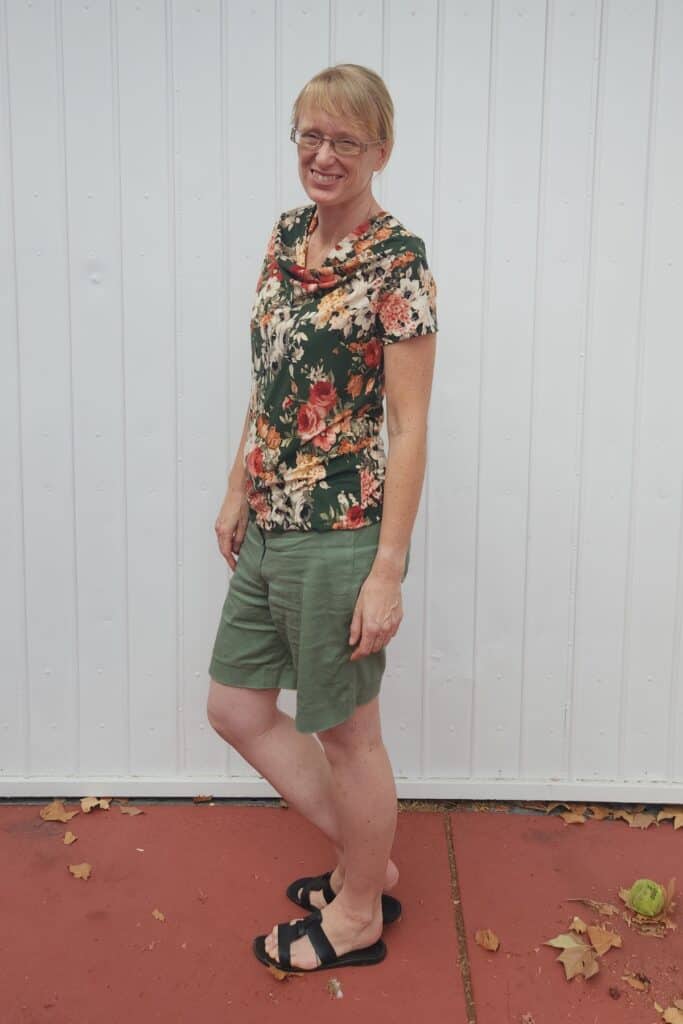 I can see this top is going to go in high rotation in my wardrobe! I like that it has some shaping at the waist, but is not too fitted or clingy. It's comfy and perfect for everyday wear. With the right skirt and jewellery, it would work for a date night top too!.
The drape of the cowl across the shoulders is really pretty and it sits nicely during the day. I don't have to keep adjusting it.
And just for laughs, the following photo is when I noticed how many tennis balls my son has hit onto the roof. Time to teach him how to use a ladder!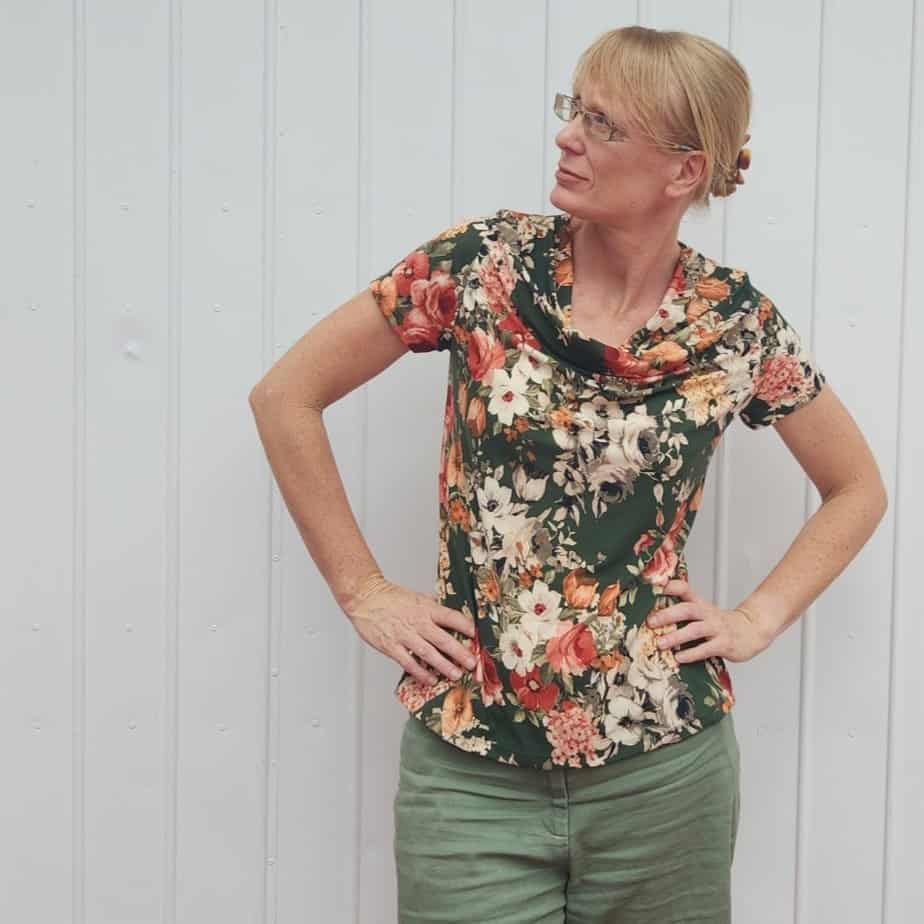 The Camilla cowl neck top from 5 out of 4 Patterns also includes a dress option. Get the pattern here.