Cute and fun: The Umaru Shirt sewing pattern review
Buying sewing patterns for clothes for my daughter is getting difficult. Although she's only 7, in most patterns her chest and waist measurements are 10 or 12 (and her height is an 8). Lots of patterns for girls only go up to size 10 or 12 (and sometimes less!), so I'm nervous to buy a sewing pattern that she won't fit in very long.
I'm not sure why I'm so worried since it's rare for me to sew a pattern more than once. Sometimes it takes me a while to get around to sewing a pattern, and I'd hate to miss out on using these cute patterns! When I saw a testing call for the Umaru collection from Sew Chibi, I put up my hand because the patterns are sized from 12 months to 16 years!!! It's perfect. There's an added benefit that the designs are unisex, so my son doesn't miss out either.
Here's what I made for my daughter: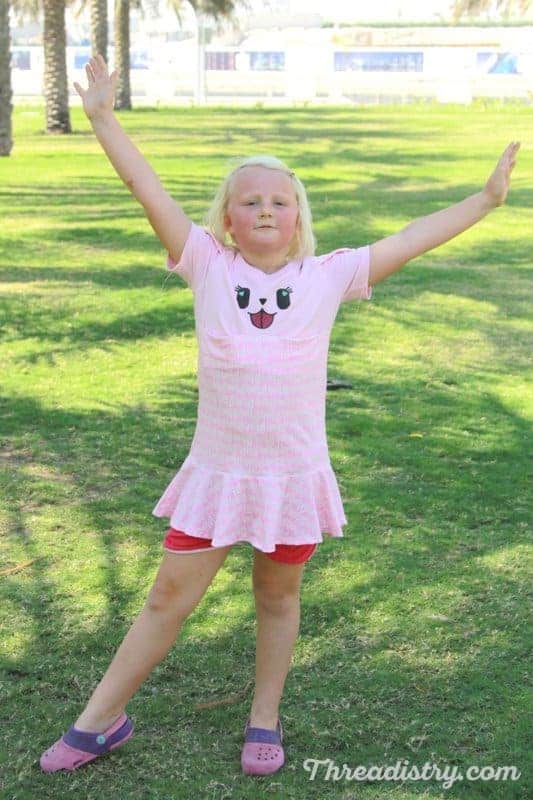 Note: I was a pattern tester for the Umaru Shirt sewing pattern, and received a free pattern in return for feedback and review. This post contains affiliate links. If you purchase after clicking these links, Threadistry receives a small commission, at no cost to you.
The Umaru Shirt is soooo cute! My daughter loves it! It looks like a dress because my I went with the straight size 10 sizing. I should have used a shorter length, but I'm happy with how it turned out (although I have to remind her to wear shorts underneath since it's a little too short for my very active girl!).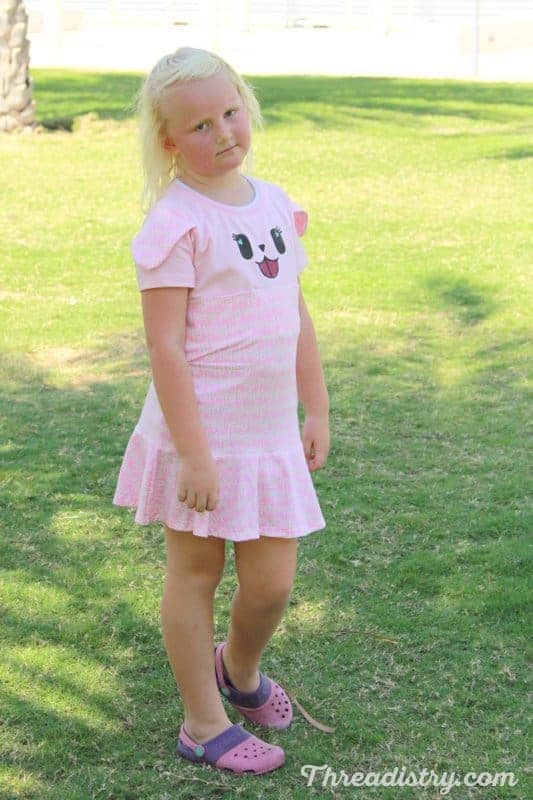 The bottom fabric is Happy Whisper from the Here Comes the Fun collection by Sew Caroline for Art Gallery fabrics. I bought it from Peekaboo Pattern Shop, but it's currently out of stock. This fabric suits my pink-loving happy girl perfectly. The pink solid fabric is a jersey I've had in my stash for a long time.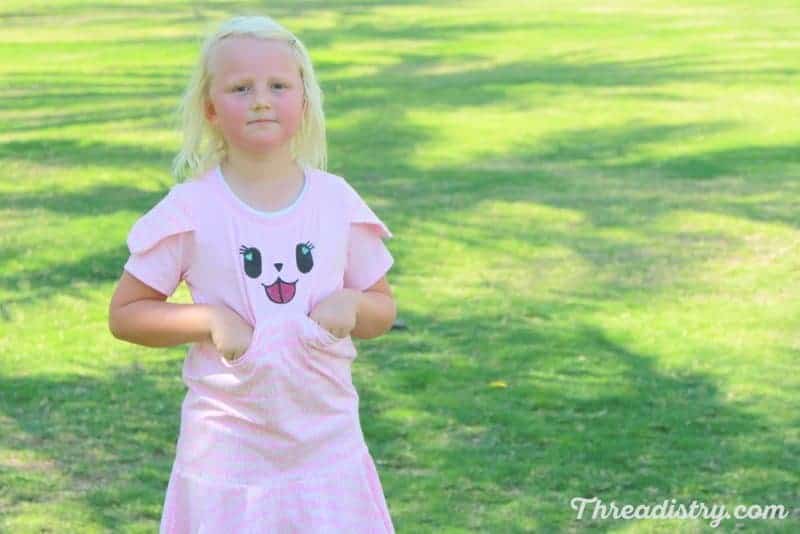 The pattern is a fun design, with a cute hidden pocket in the front (just perfect for my daughter to fill with the sparkles she manages to collect wherever we go! It was easy to sew, with great instructions.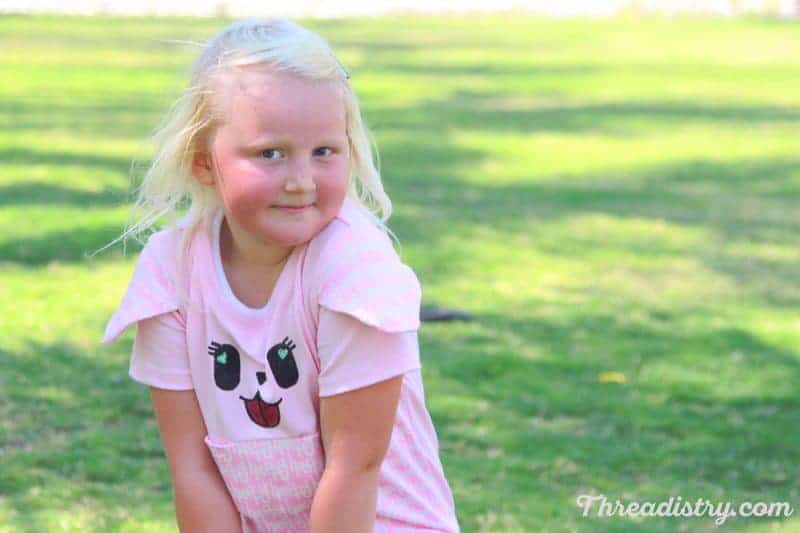 Multiple options for the face template are included in the pattern, with the double layer on the sleeves as the ears. I found the gorgeous Pebeo Setacolor glitter fabric paints in a local store, and my daughter loves the extra sparkle.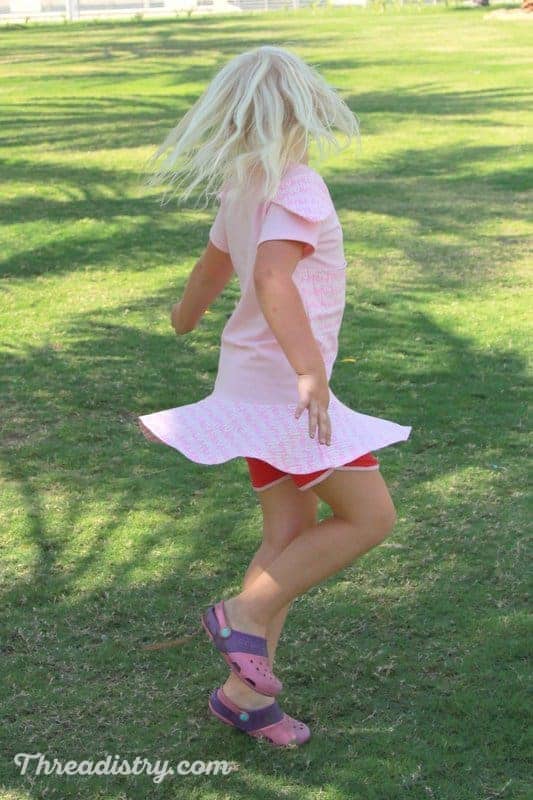 The peplum has the all-important twirl factor! It's no wonder my girl loves this top!!
So, in summary, this top has the twirl factor, cuteness overload and a bit of sparkle. What more could my daughter ask for?
The pattern also comes with a sleeveless version, a tie-waist option, horns to add to the shoulder seam, a colour-blocked back and non-colour-blocked front. With a large range of sizes, this is a great wardrobe staple.
The Umaru Shirt sewing pattern is available here.