Mademoiselle Josephine dress sewing pattern review
My daughter has a wardrobe full of handmade dresses, but I have hardly any. P&M Patterns is a French sewing pattern company that have patterns in English as well as French, and I jumped at the chance to try one of their patterns for a blog tour. Whilst they have girl's patterns as well, it was time to sew a dress for me, and Mademoiselle Josephine looked like my kind of dress!
Note: I received a free pattern for review purposes.
With an X body shape, I love dresses that are fitted at the waist. Mademoiselle Josephine has a shaped waist panel, with the option to add piping (which I did), with gathers at the bust should and waist.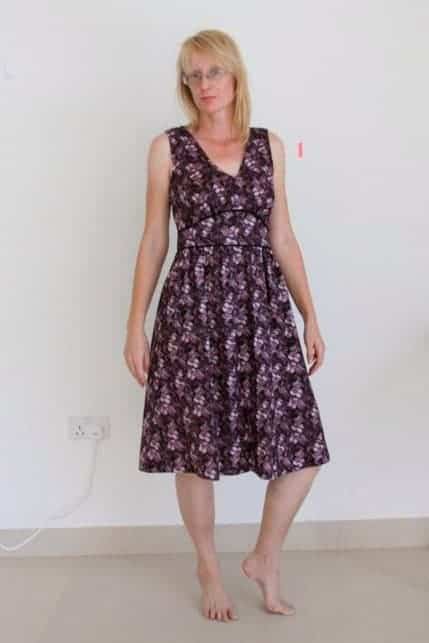 The dress has full instructions for a standard zipper and some information on how to use an invisible zipper. I could only find an invisible zipper in dress length (I really miss big box sewing stores!!),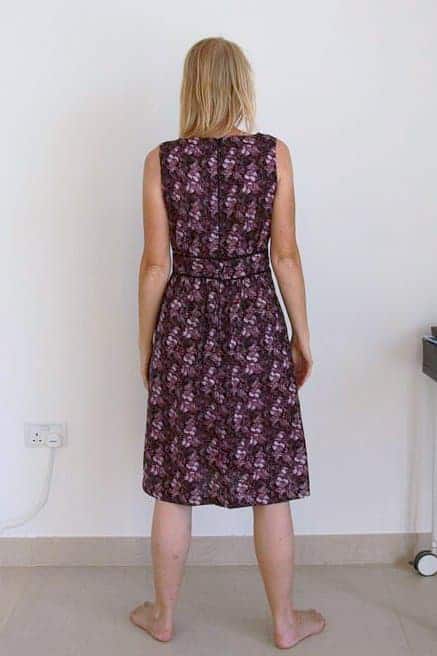 The fabric I used is a lightweight cotton that was lovely to sew with. It was very soft and the dress is perfect for hot days (and it's starting to heat up here).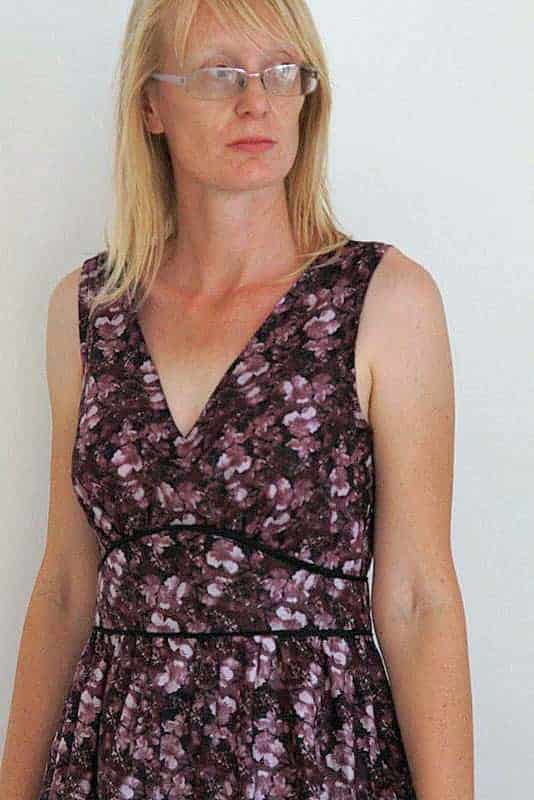 I only realised after taking these photos how much of a tan line I have on my chest! Looks like I'll have to wear the dress on a few sunny days to even that out a bit!
The pattern is rated as a 3* for difficulty, and I think that's about right. All the steps are explained clearly in words and with line drawings, but it felt like you needed experience with the various techniques to pull it off. I don't think this is the best pattern if you are making your first dress.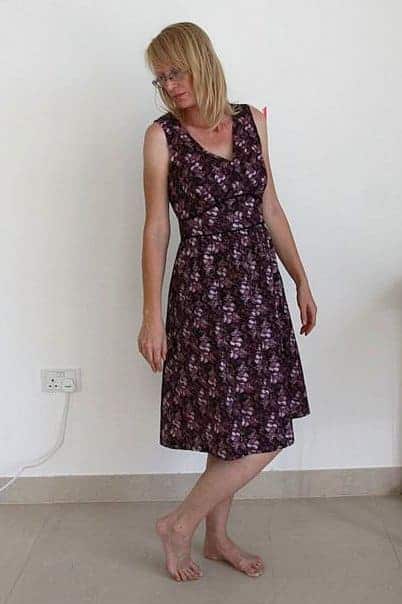 There are fitting tips in the pattern, which is very helpful. Since my fabric was fairly cheap, I didn't make a muslin (or rather, it's a wearable muslin!). The waist fits wonderfully as per the measurements, but I have a little bit of gaping along the neckline (which is not surprising with my rounded sloping shoulders). If I make the pattern again, I'll make a small adjustment to the neckline.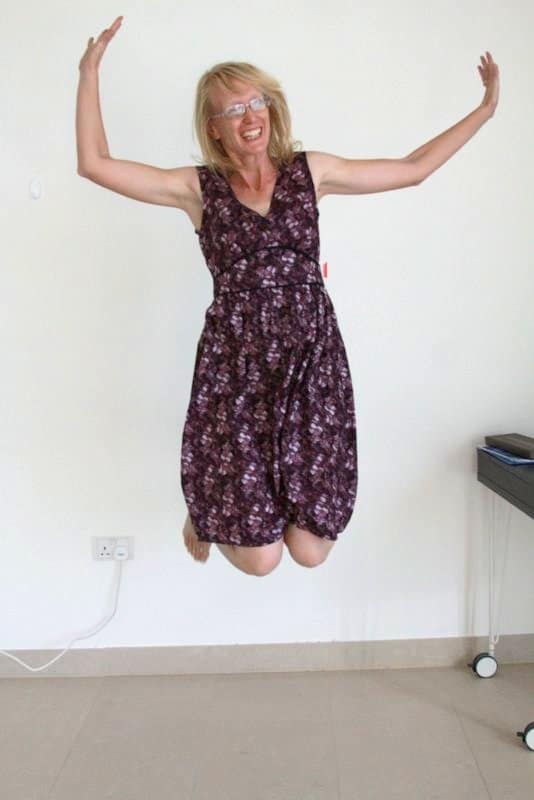 Overall, it's a pretty, feminine dress that makes me feel beautiful. It's just the kind of dress I love, and I can see myself making it again. Get the pattern from P&M Patterns in paper or pdf format here.