Men's shorts sewing patterns | Sewing for Men
It's always more of a challenge finding sewing patterns for men, so I'm here to help. Whether you're looking for cargo shorts, something more casual or sporty, or a fun pair of boardshorts to wear to the beach, here are the best men's shorts sewing patterns.
My husband lives in shorts on the weekend. It doesn't matter if it's hot or cold (although it doesn't snow where we live, so that might make a difference!), if it's the weekend, there are no long pants in sight.
So if I want to sew something other than T-shirts, DIY men's shorts are the best option. My husband is a little shorter than average, so I often have to hem his clothes. I'd much rather sew a whole pair of shorts than hem a store-bought pair!
I've spent a lot of time learning how to sew clothes that fit my body, it's time to share that experience with my husband. So why not start with something easy and casual like these men's shorts sewing patterns.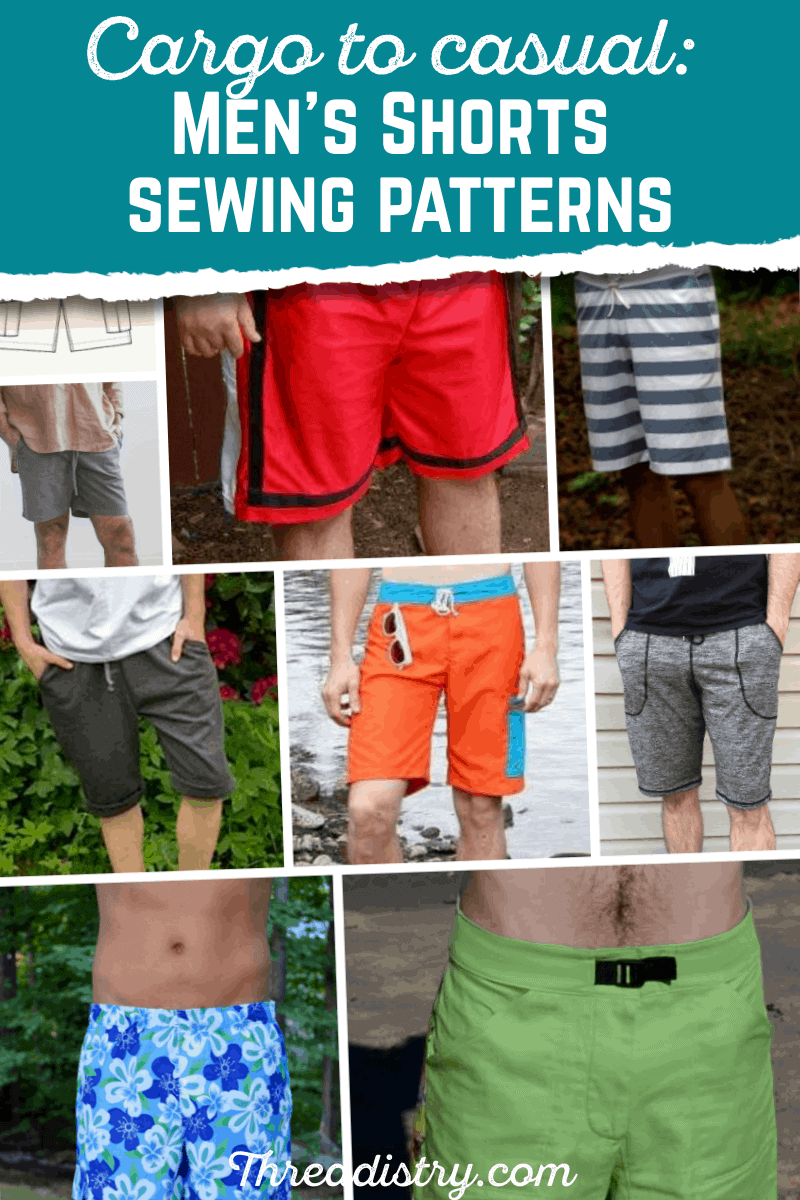 Disclosure: This post contains affiliate links. If you purchase after clicking these links, Threadistry may receive a small commission, at no cost to you.
Men's Cargo Shorts sewing patterns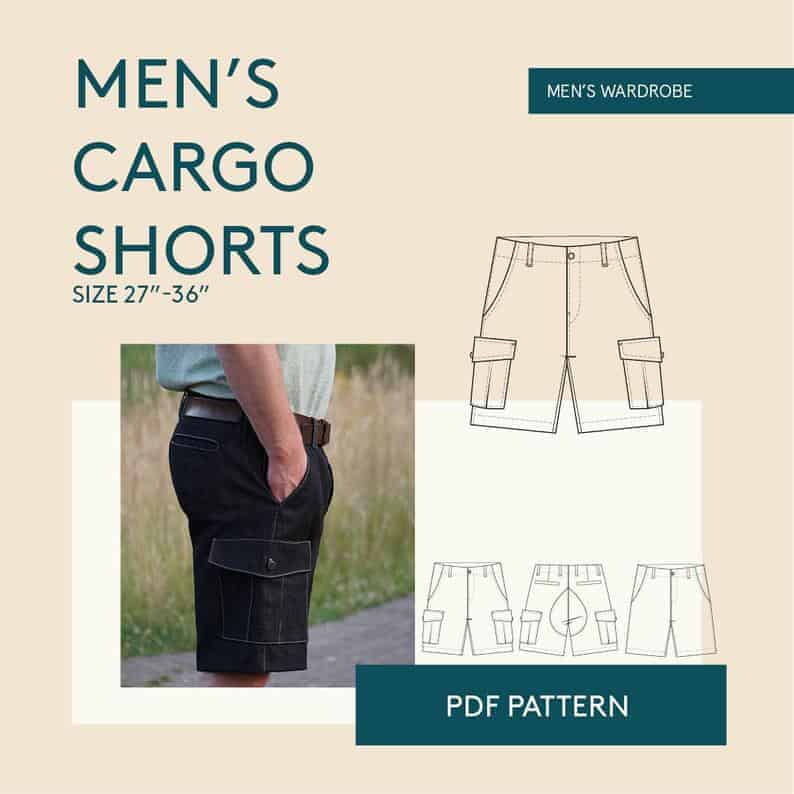 The Men's Cargo Shorts sewing pattern from Wardrobe by Me is a classic design with lots of pockets.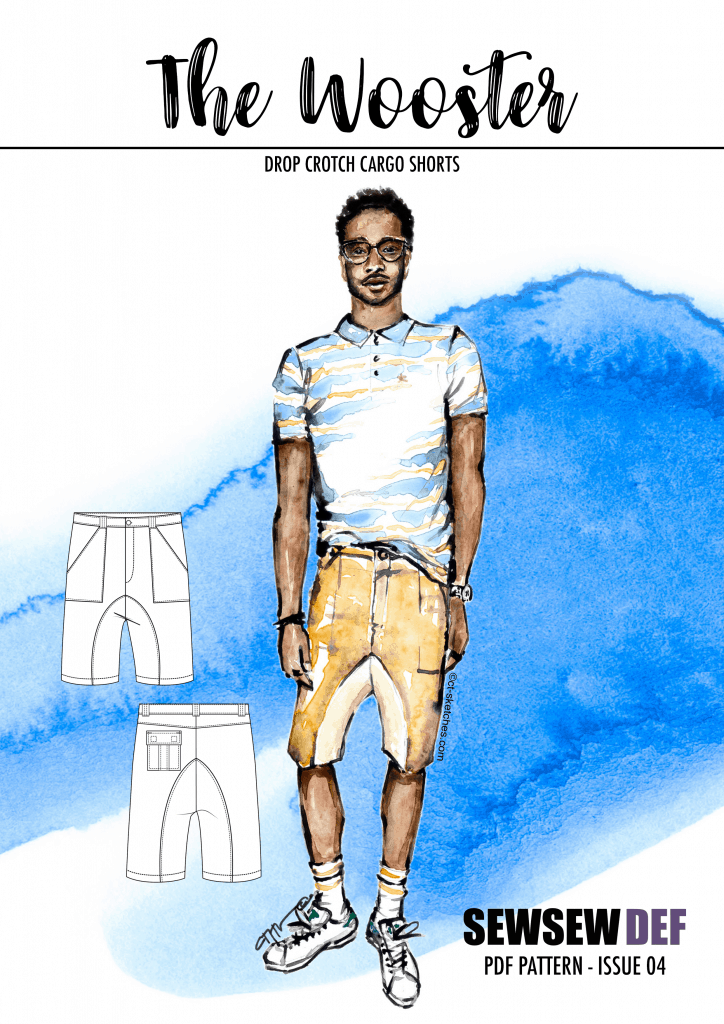 The Wooster Shorts from Sew Sew Def magazine are cargo shorts with a drop-crotch and color-blocked panel for a funkier style.
Casual Men's Shorts sewing patterns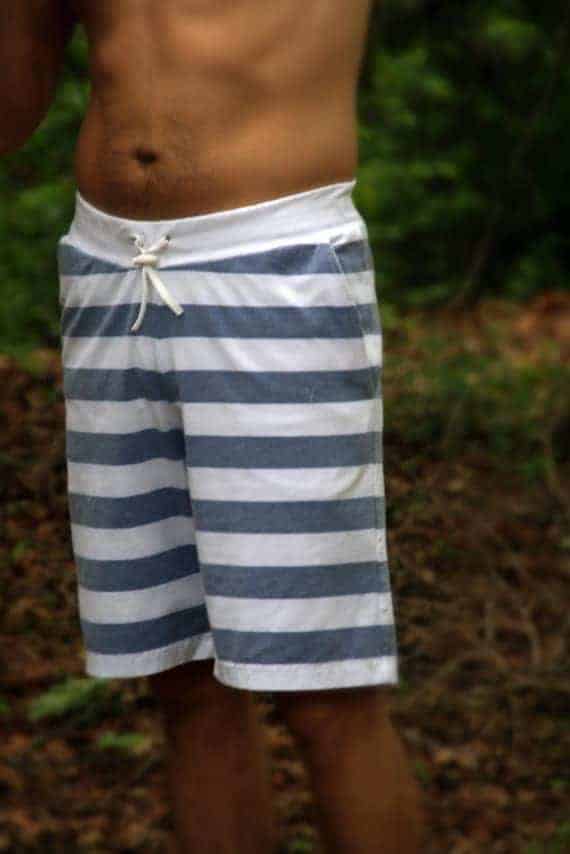 The Hampton shorts from Greenstyle Creations are relaxed longer-line shorts, perfect for lazing around the house on the weekend.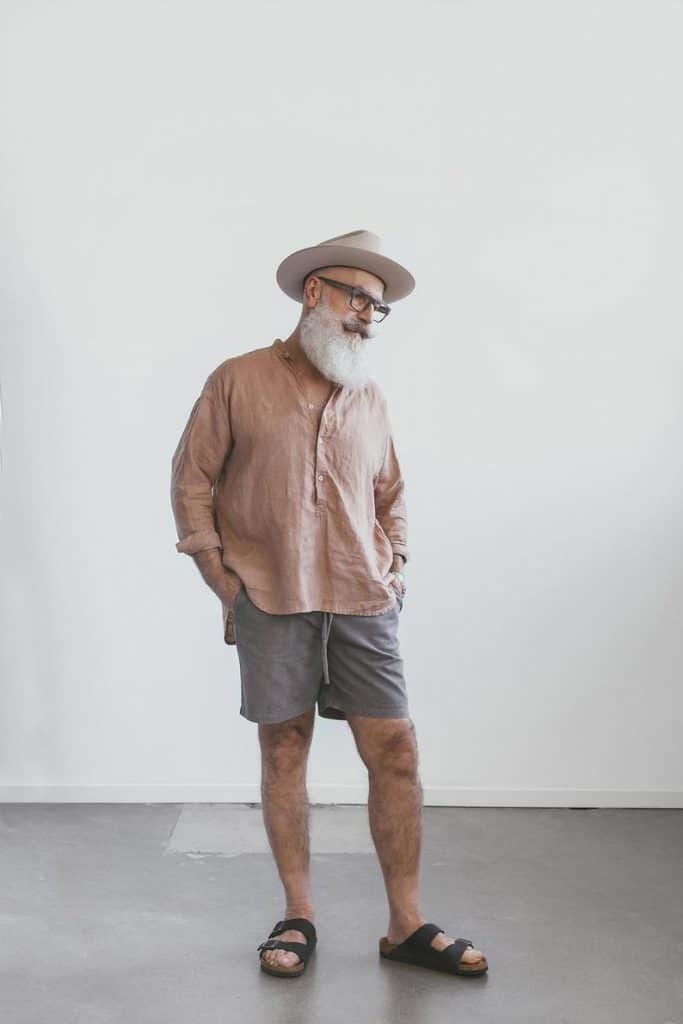 The Trigg shorts sewing pattern from Elbe Textiles is designed for a mid-weight woven fabric, like chambray or tencel. This gives a slightly dressier but still casual weekend style.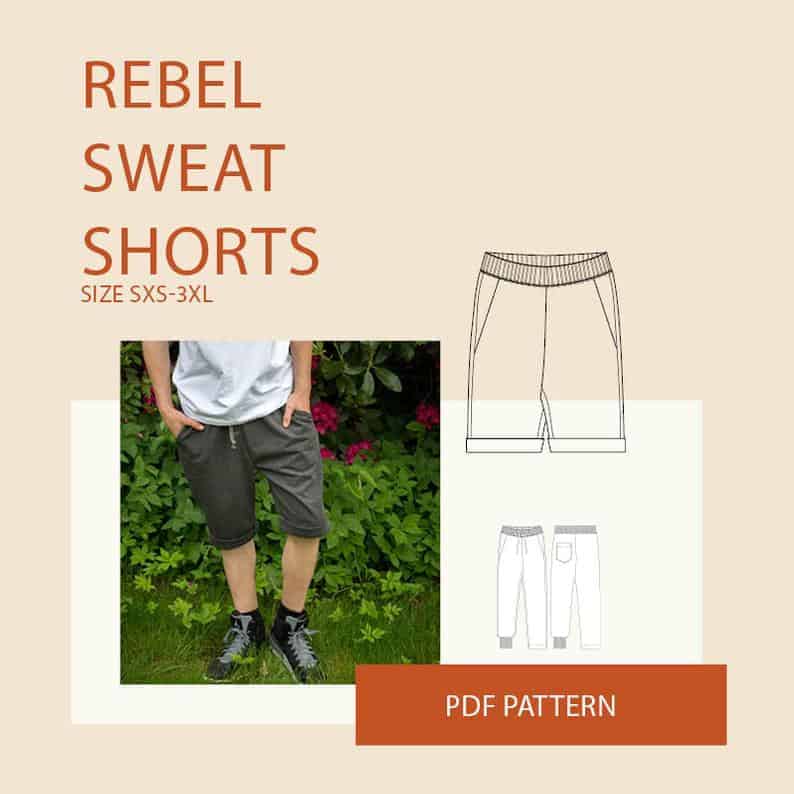 The Rebel Sweat Shorts (and pants) from Wardrobe by Me have a rib knit waistband and cuffed legs.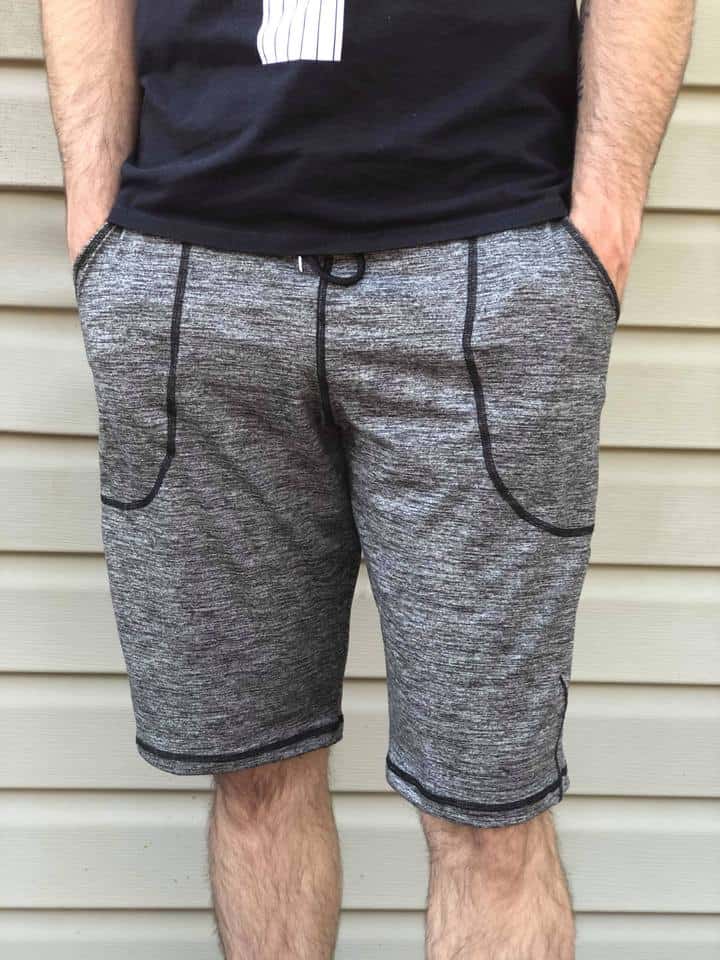 The Iron Joggers from Greenstyle Creations come with a shorts option (as well as calf and full length options). The top-stitch detail adds a professional touch.
Men's Sport Shorts sewing patterns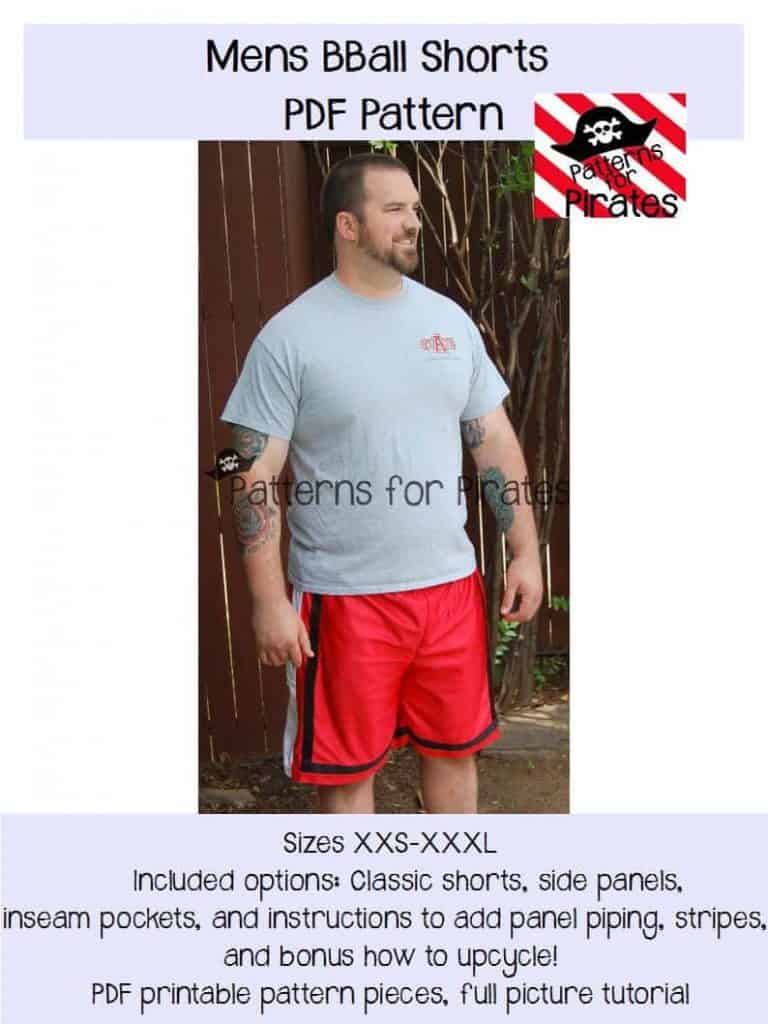 The Men's BBall Shorts sewing pattern from Patterns for Pirates have fun stripes and piping options to create the perfect sporty pair of shorts for the man in your life.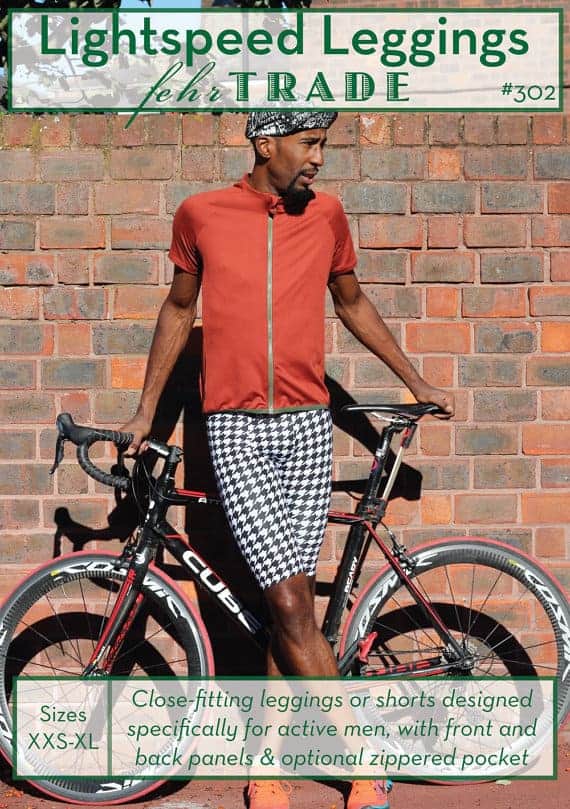 Men need bike shorts too! The Lightspeed Leggings sewing pattern from Fehr Trade comes with a bike shorts option, with panelling designed to fit the man's physique.
Men's Board Shorts sewing patterns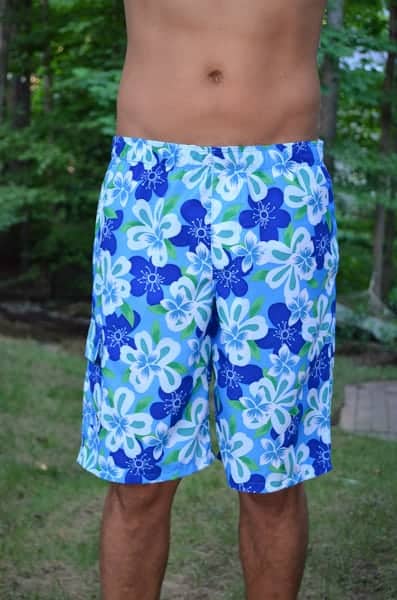 The men's swim trunks from 5 out of 4 is a simple but classic board shorts sewing pattern for men. Find the perfect board shorts fabric and get sewing!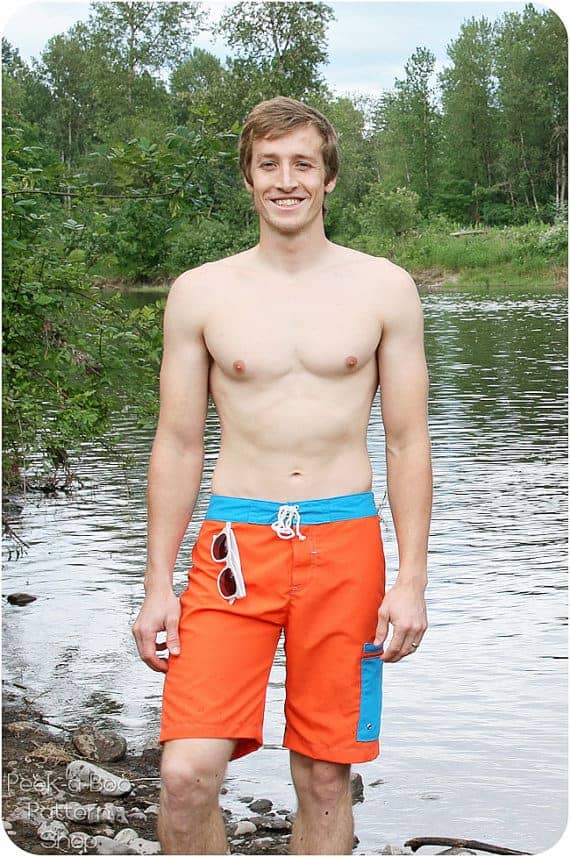 The Long Beach board shorts from Peekaboo Pattern Shop is another classic men's board shorts pattern with a zipper side pocket (but I still wouldn't recommend swimming with your keys in the pocket!).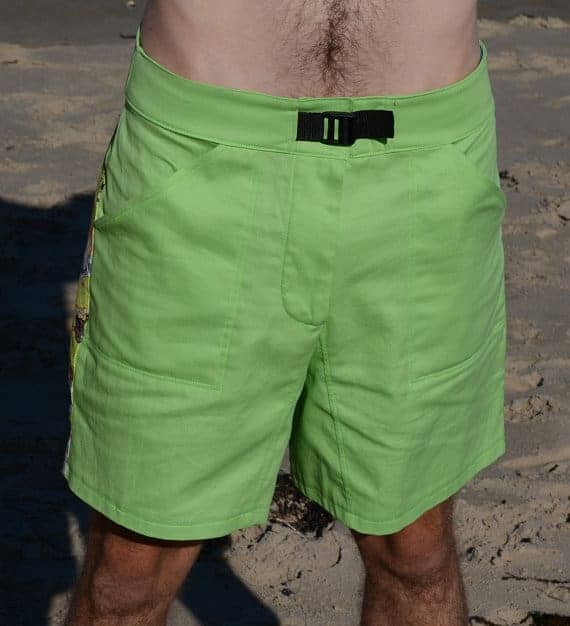 The Dylan Shorts sewing pattern from Dizzy Mister were designed for "hiking and swimming, that won't chafe and have lots of pockets". There are lots of details like the ladder lock slider buckle and rivets in the pockets for drainage.
Which pair of shorts are you going to make first?