My sewing story – Narelle from Threadistry
Thank you for visiting Threadistry. I love that there are so many out there that love to sew. Today, I'm sharing a little about me (Hi, I'm Narelle!) and my sewing journey.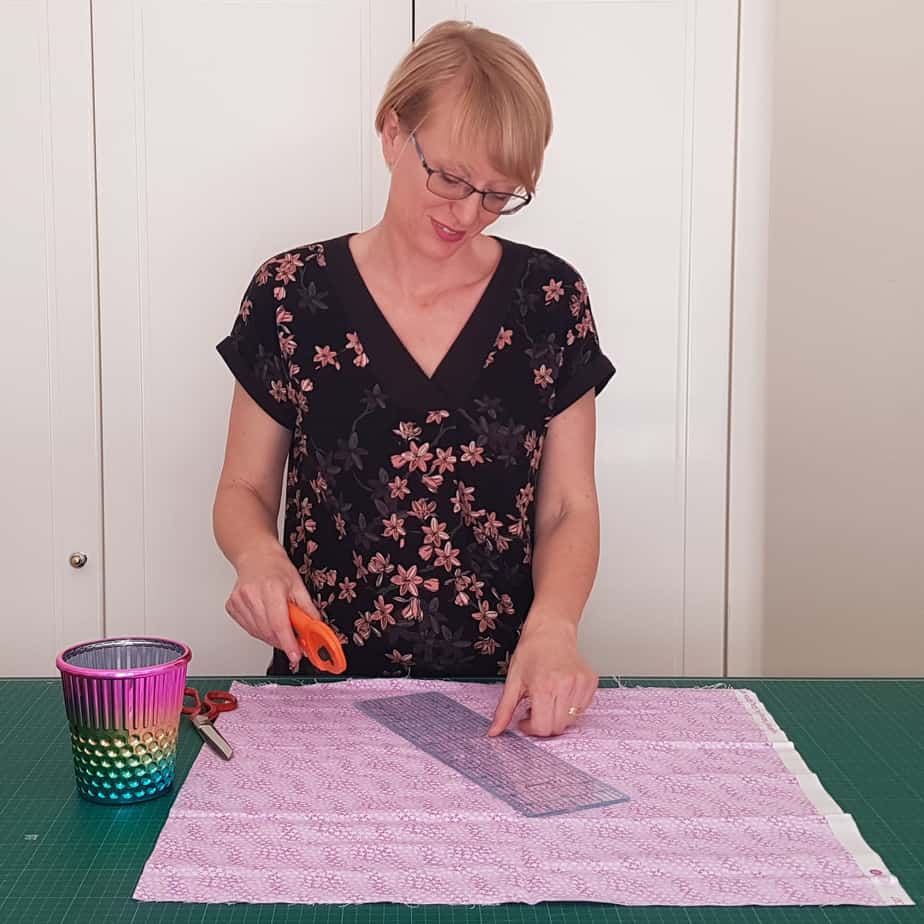 Learning to sew as a teen
I first learnt to sew as a teenager – a combination of Home Economics classes at high school and learning with my Mum at home. It was fun seeing my ideas turn into reality, but I didn't spend a lot of my free time sewing. It was just something to do now and then.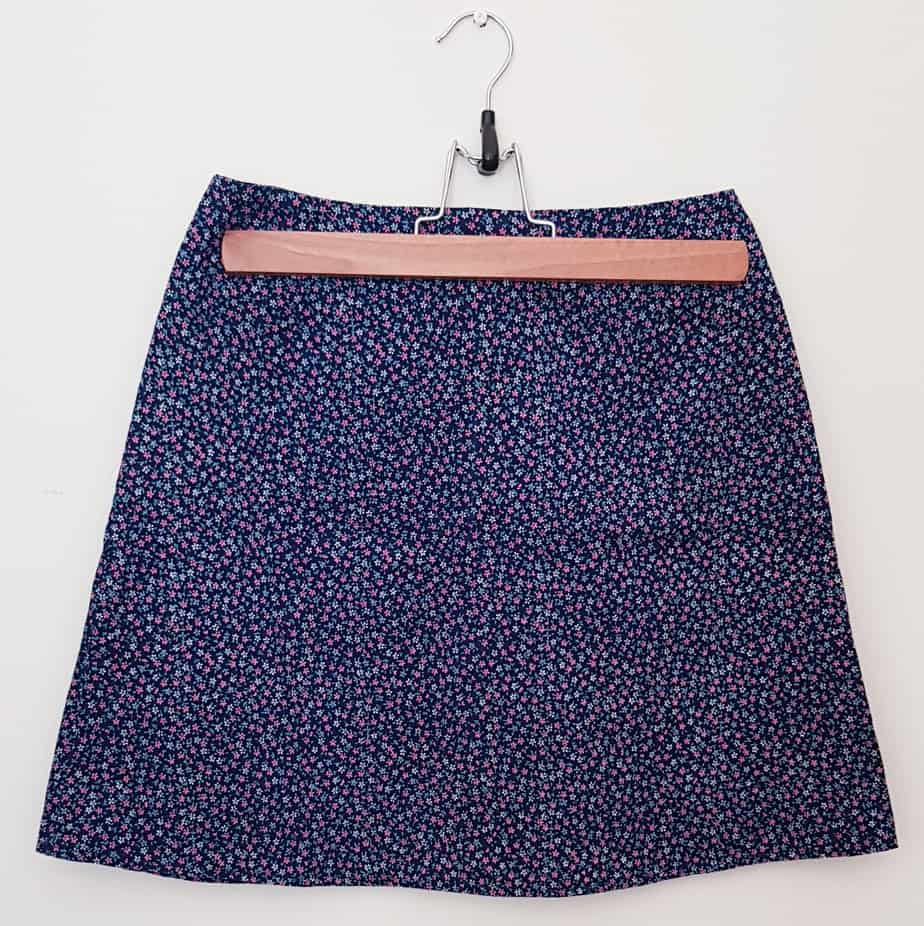 One of the first projects I sewed with my Mum (about 30 years ago!)
In my mid-twenties, I decided to buy a sewing machine. I was working long hours and needed a creative outlet. Being taller than average and skinny curvy (small waist, big hips), I struggled to find clothes that fit me well.
Unfortunately, I didn't really understand my body shape and what was flattering to my figure. I sewed up clothes from the Big Four paper pattern companies that looked cute on the envelope but ended up disappointed.
I was also over-confident and dived into ambitious patterns with linings and princess seams but I just didn't have the skills. The clothes didn't suit me, the fit was terrible and it was mostly a waste of time and fabric.
So my sewing machine got put away and I moved on to other things.
The perfect time to learn to sew is when you have a newborn
Years later, my son was born and I pulled out my sewing machine again. Teaching yourself to sew when you have a tiny baby is both insane (I don't have time to shower, when am I going to sew?), and the perfect time to learn.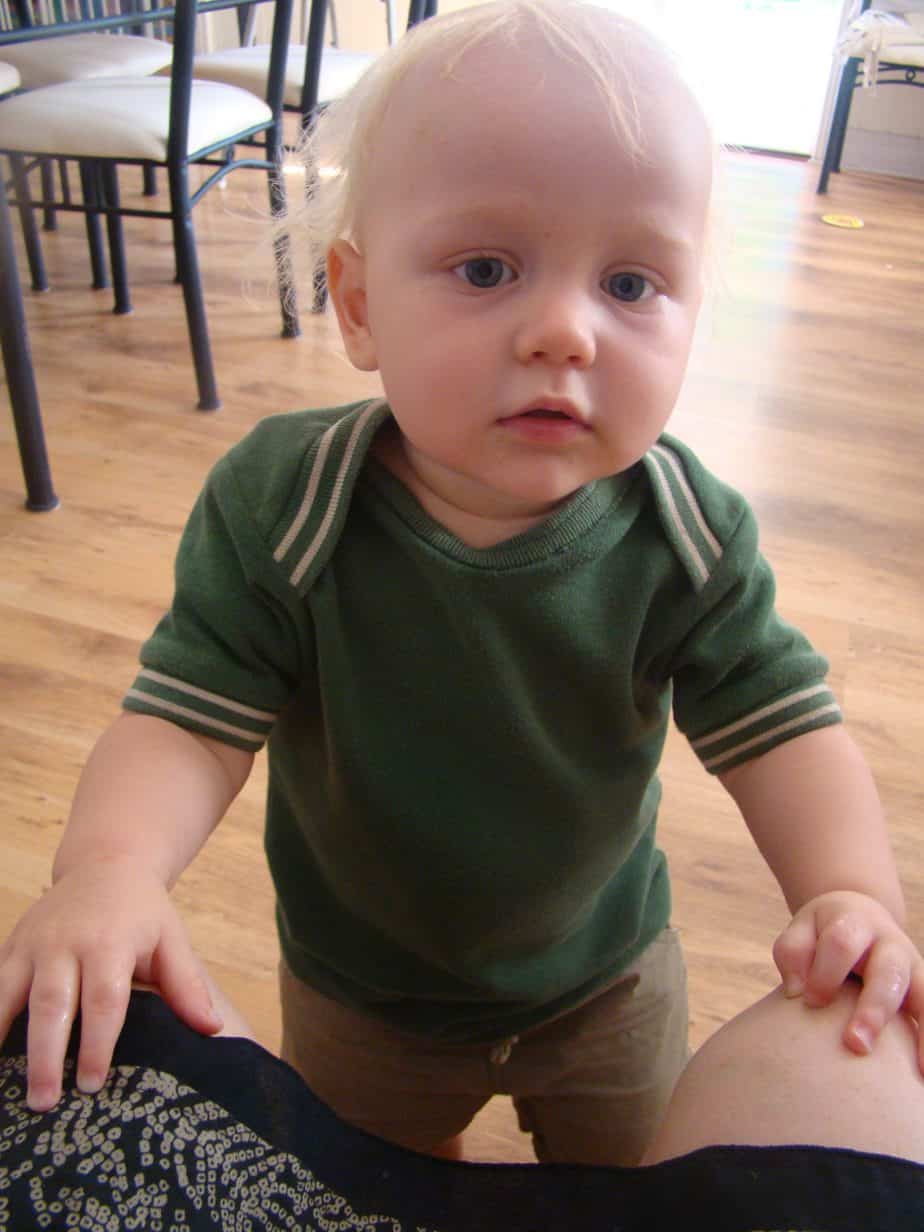 One of the first sewing projects I shared on my old blog.
Babies will happily wear whatever you put on them (as long as the fabric isn't scratchy!). Everything you make looks adorable. There generally aren't any fit issues with a baby. And the clothes only have to last a few months, before they're either outgrown or stained beyond repair.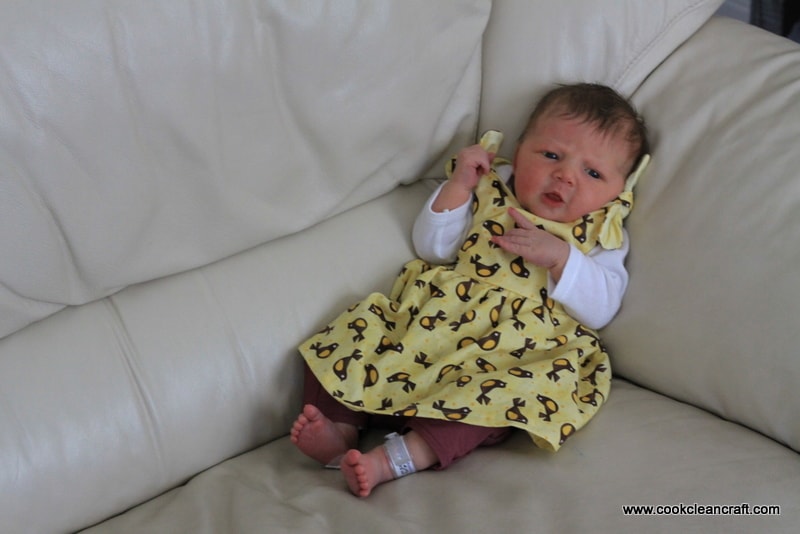 My daughter's newborn "going home" dress.
As my son, and then my daughter grew, their clothes lasted longer and my sewing skills improved. I added a serger/overlocker, coverstitch and embroidery machine to my collection. It became much harder to tell what is store-bought and what is handmade, and my confidence grew.
Sewing for baby vs sewing for women
My kids grew older (although they're still only tweens!) and I turned my attention to my own wardrobe. It was time to break free from my Stay-At-Home Mum uniform of jeans and a comfy tee.
With age comes wisdom – I know what clothes suit me (mostly). I can look at a sewing pattern and know if I'll look good in it. Having mastered the basic skills with kids clothes, I was ready to take my sewing skills to the next level and start sewing for myself.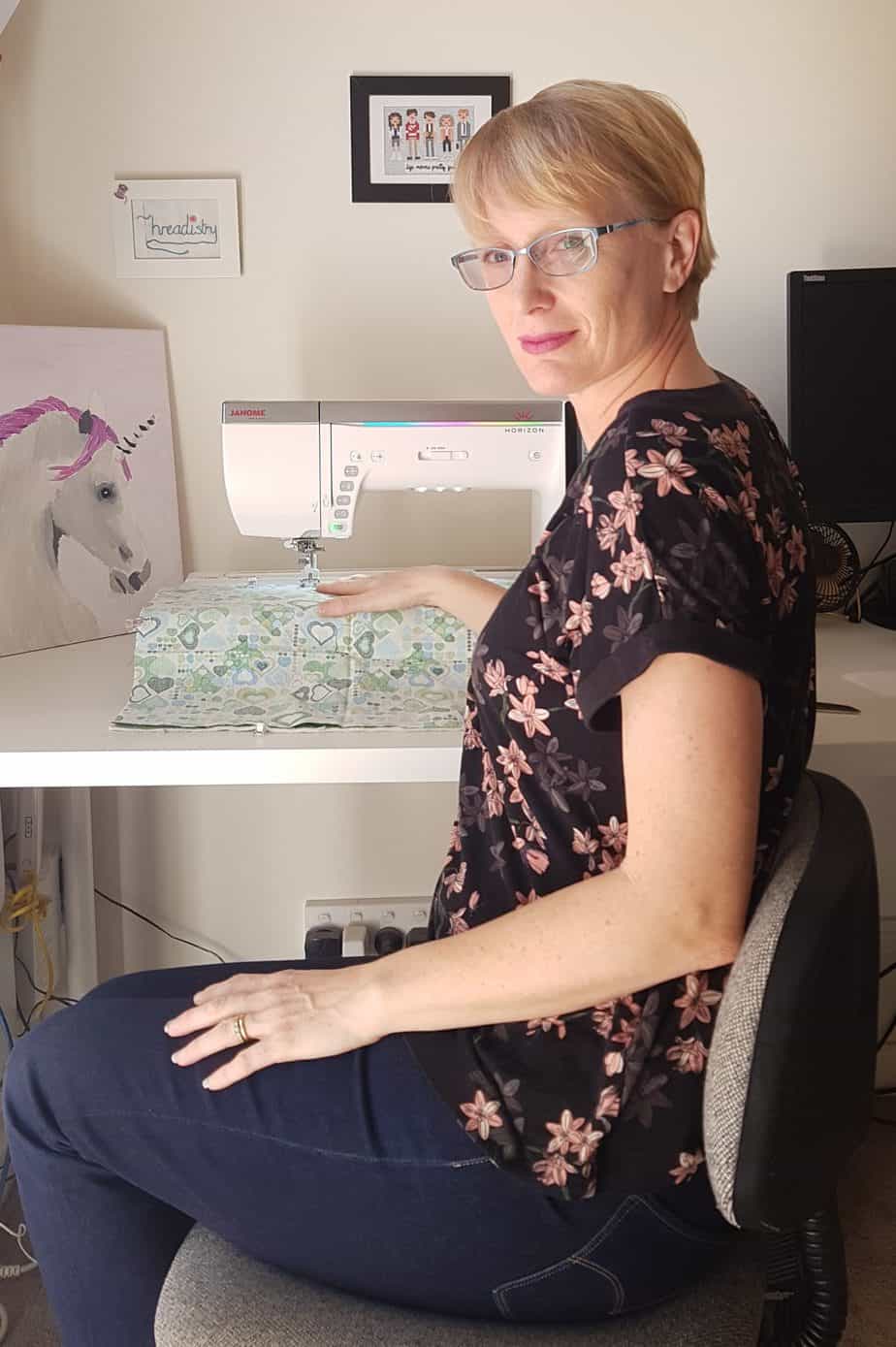 Sewing for women is more of a challenge than sewing for kids. I like clothes that are more fitted, and womanly curves require darts and shaping of seams. I'm also not a fan of elastic waists, so well-fitting clothes require zips and/or buttons. Pleats and gathers add detail, and make clothes look more stylish.
So I started experimenting with clothes for me, using patterns from independent pattern designers (generally, such a better experience than patterns from the Big 4!).
I began to understand my body even better, and how my shape differs from what the patterns are designed for. Grading between sizes here, adding length there. Suddenly, I'm sewing clothes that fit me perfectly. And now I can't stop!
Camelia dress pattern from Designer Stitch, one of my favourite projects!
So many things to sew!
Along the way, I've sewn lots of things. I'm not interested in sticking to one pattern or type of sewing project. I like to dabble and have fun. I don't like sewing the same pattern over and over again (and I'll never sew to sell – it's just not my thing).
I've experimented with quilts, homewares, curtains, bags, toys and more. I've sewn for my son, my daughter, my husband (and of course me).
I've completed lots of online sewing classes. I'm a BurdaStyle accredited sewing teacher.
I've put myself out there with pattern testing for books and independent pattern designers. I love giving back to an industry that has been such a positive in my life.
If it can be sewn, I'll give it a go!
Where to from here?
I never want to stop sewing and I never want to stop learning. One of the things I love about sewing is that there is always something new to learn – whether it's a new sewing tool, technique or project.
I want to be the little old lady sewing away on charity projects or projects for the grandkids.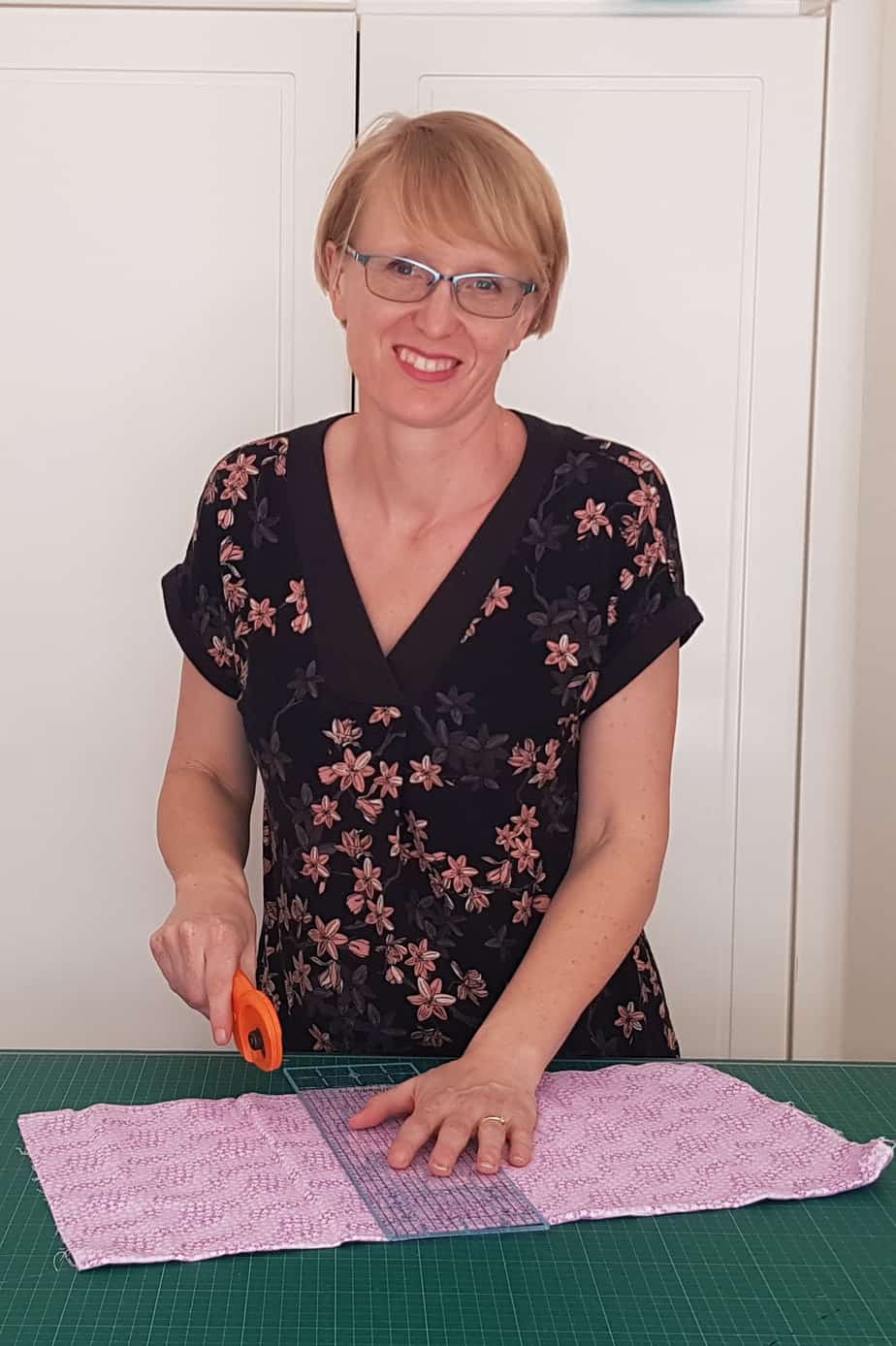 And I want to share my love of sewing, which is why I created Threadistry. I hope you'll come along for the journey!