Pretty Tunic for girls: Nieuw sewing pattern review
Is this the perfect tunic sewing pattern for girls? Check out my Nieuw sewing pattern review and find out what I love about this fun sewing pattern.
Christmas is right around the corner, but I have no fabric in Christmas colours (and I'm on a fabric diet, so can't make new purchases! But I still want to sew, so why not get out the My Little Pony fabric (because who knows how long the My Little Pony phase is going to last!) and a wonderful pattern from The Eli Monster.
Here's my Nieuw sewing pattern review (which comes in dress and tunic versions):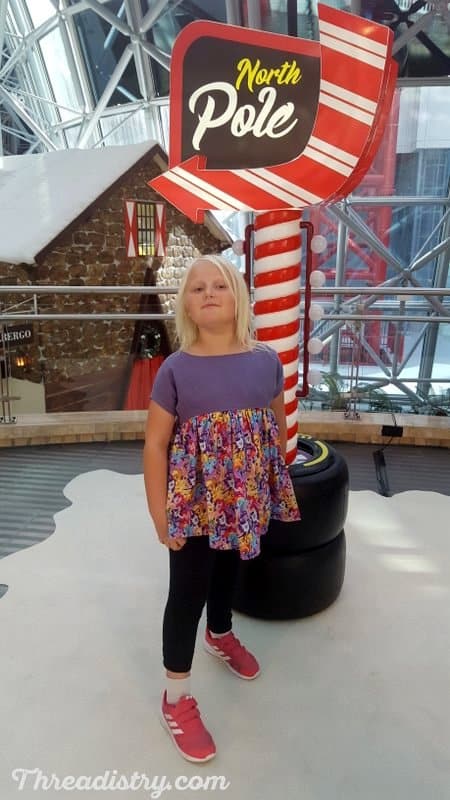 I'm an Eli Monster Ambassador and affiliate. I receive free sewing patterns for review (all opinions are my own!). If you make a purchase after clicking a link, Threadistry may receive a small commission at no cost to you.
Get the Nieuw Dress and Tunic sewing pattern from The Eli Monster here.
Nieuw sewing pattern review
Winter is the perfect temperature here (after ridiculously hot summers), so a short sleeve tunic and long pants are the perfect Christmas apparel. I love how they still try to make the place look wintery and close to the north pole!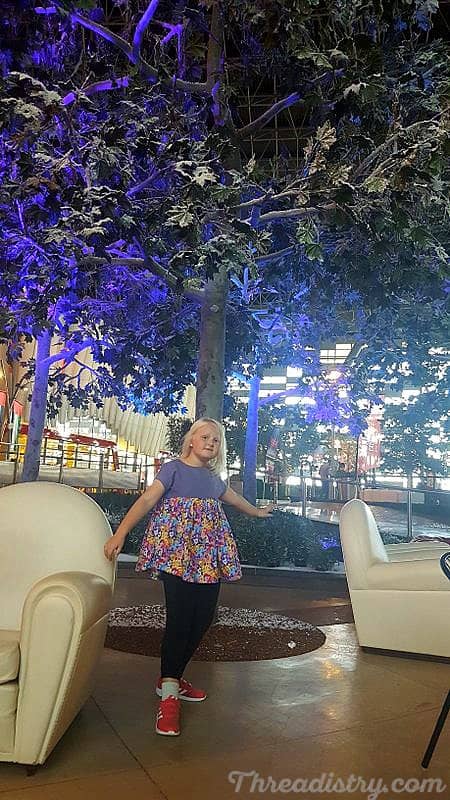 The bottom fabric is My Little Pony Packed Pony Magic. The listing on Fabric.com says it's very lightweight, but it seems to be a quilting cotton weight to me. I definitely wouldn't call it lightweight. It's a really cute print and I love how from a distance it looks like a rainbow, but close up it's the Mane 6, Spike and Princess Cadence.
The top fabric is linen from my stash, leftover from a pair of pants I made for myself a long time ago. I like that the colour is muted, making the outfit look less cutesy and babyish.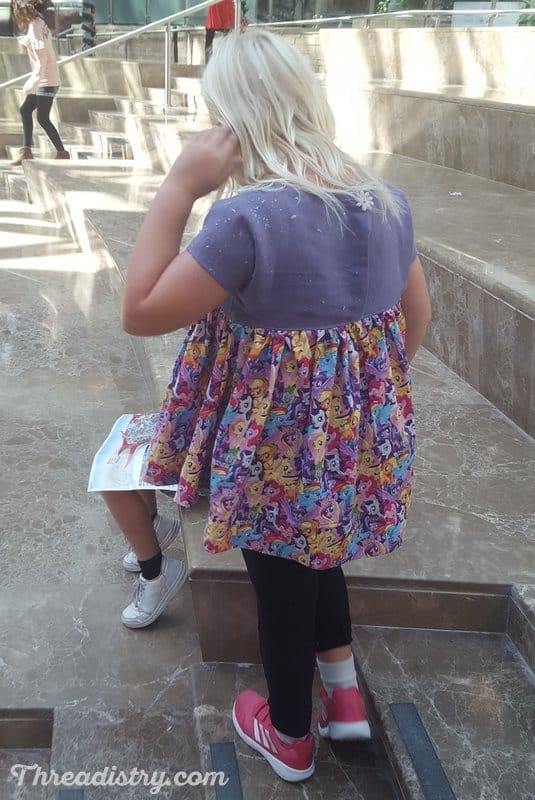 The dress is a simple design, easy enough to sew in an afternoon. It has options for a lined bodice (which I used) or binding the neckline and sleeves. It has a capped Dolman sleeve and single button closure at the back (just perfect for a statement button!).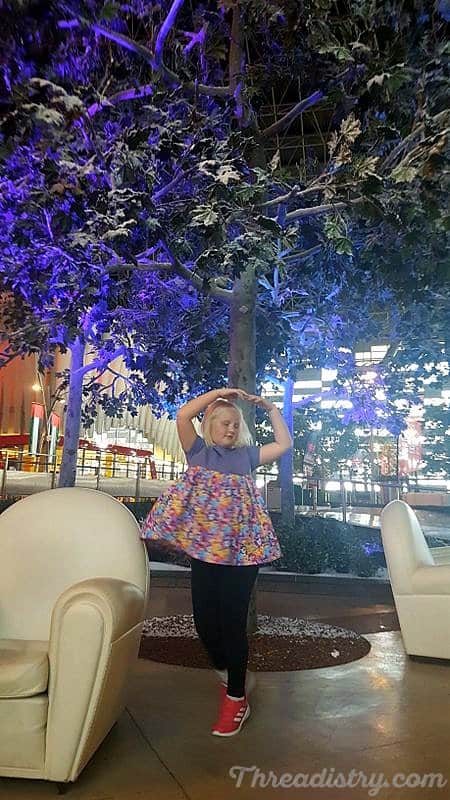 The gathered skirt section also has lots of flair and is great for twirling (which we all know is one of the most important features in a girl's dress!). As with all The Eli Monster patterns I've sewn, the fit is perfect for the measurements and the instructions are detailed and easy to follow. The only slight problem is the sleeves were a bit tight on my daughter (even though she said they were fine).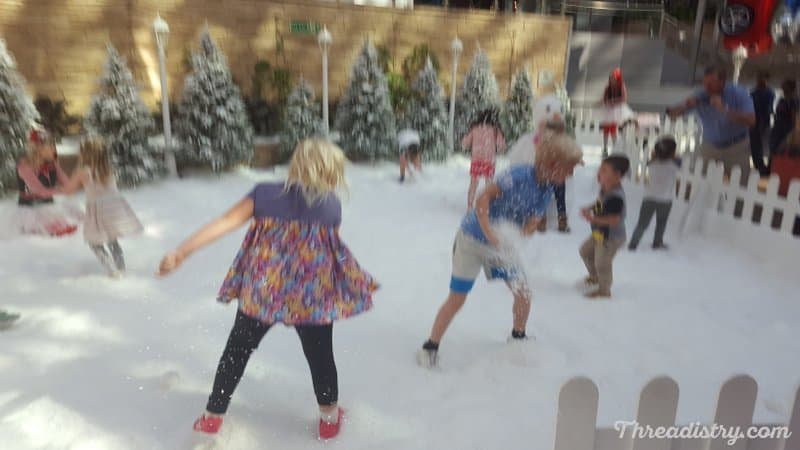 Turns out it's also perfect for pelting your brother with fake snow snowballs too!
Overall, it was a fun pattern to sew, and I love that the style works for big and little girls. It's a simple design that is cute and stylish. And my daughter loves it!
Get the Nieuw Dress and Tunic sewing pattern from The Eli Monster here.