Sinclair Patterns Nyoka Top sewing pattern review
The Nyoka Crossover Top and dress sewing pattern by Sinclair Patterns is designed for knit fabrics and has an interesting crossover detail under the bust. It comes with a peplum top and two dress options (fitted and A-line). Here's my review of the peplum top version (watch the video or scroll down for photos and a written review):
Disclosure: This post contains affiliate links. If you purchase after clicking these links, Threadistry may receive a small commission, at no cost to you.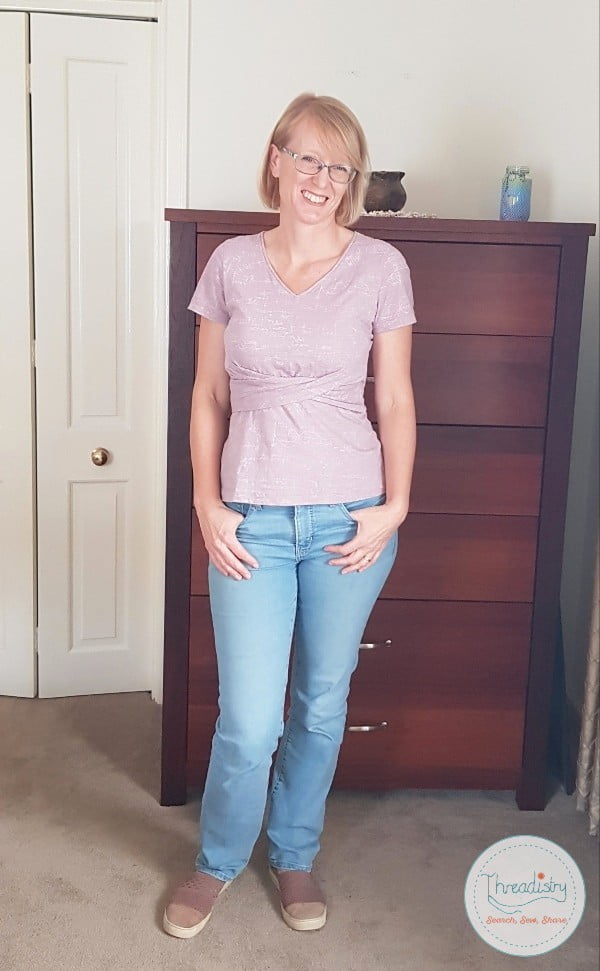 Sinclair Patterns come with three height options – tall, regular and petite. I'm about 5 foot 8, so I went with the tall option. Based on my size measurements, I sewed a Size 6 at the bust and waist, grading out to an 8 at the hem.
The fit is spot on – the top hugs in nicely at the waist, with the crossover detail and flows out nicely over the stomach for a very flattering look. It sits at about the high hip. I'd prefer any extra inch in length. I find myself pulling it down when I'm wearing it, like it's a little too short.
I'm not totally happy with the neckline. I feel it's about an inch too high, but I think I have a long upper chest and lower bust point. Next time, I'll either adjust it myself or overlay the neckline from another pattern that I'm happy with.
I used the projector file to cut out my pattern pieces and had no issues. The sewing instructions were easy to follow. The only tricky part was sewing the crossover, but the pattern markings and instructions were clear. It's a pattern suitable for an adventurous beginner.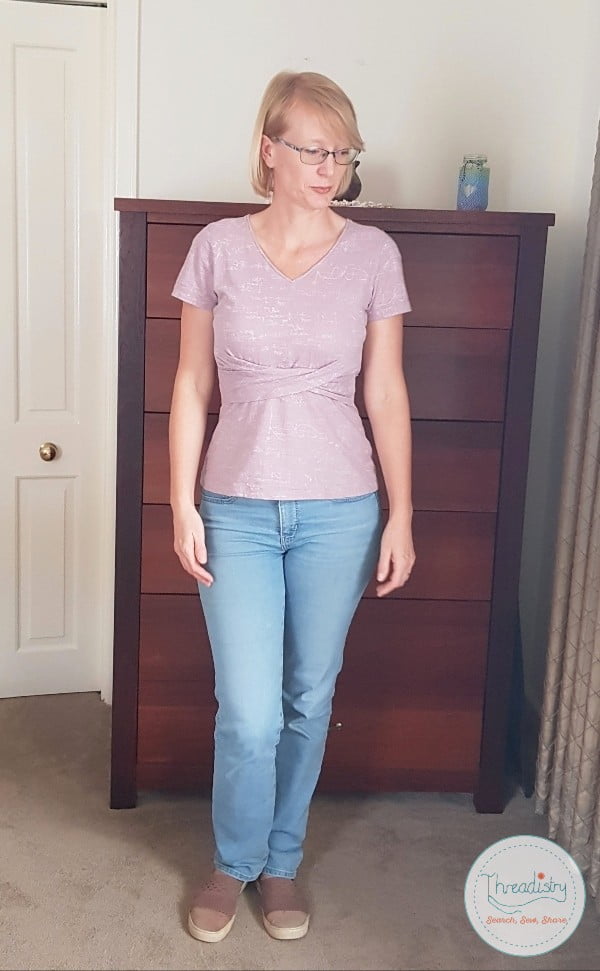 The fabric is called Calculus in Mauve from Lush Fabrics Australia. It's a cotton spandex, with 50% horizontal stretch and 40% vertical stretch. The fabric weight is 150gsm but it feels thicker than that. It's quite a stiff fabric although it's supposed to soften up with washing. I've washed it a few times, but it's still quite stiff.
The fabric has a fun maths vibe, with equations and graphs (perfect for engineer me!). It also has an interesting textured effect woven into it, which I'm not really sure how to describe.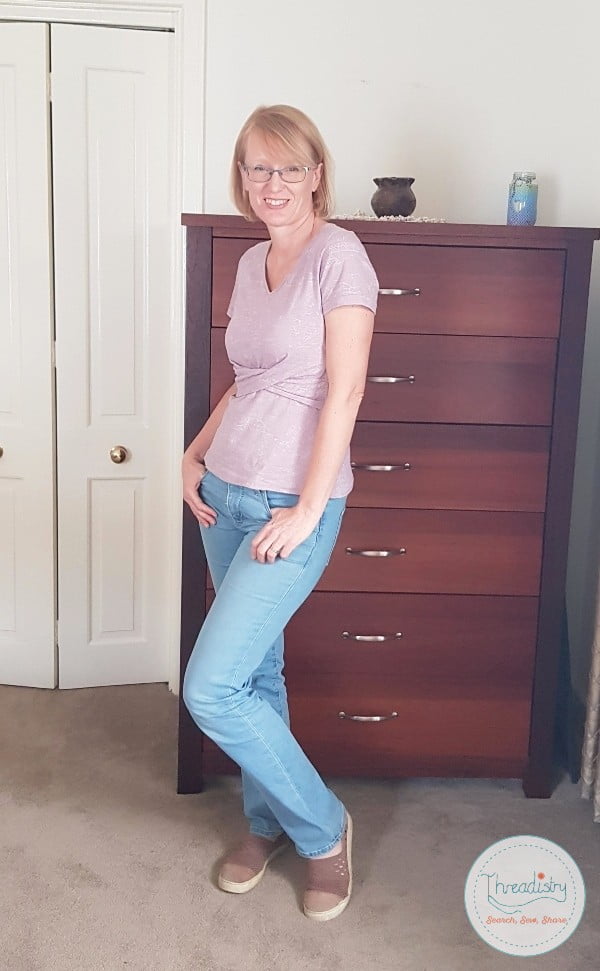 Overall, I love the top. It's as comfortable as any T-shirt, but is much more stylish. I will definitely be sewing this pattern again (with small modifications to the neckline and length), and probably a more drapey fabric. I might even sew the dress version!
Get the Nyoka Crossover Top and Dress sewing pattern from Sinclair Patterns.