Pattern Review: Resolution Tank from 5 out of 4
I've recently returned to playing my favourite sport from my childhood – netball. I played up to three times per week when I was younger. I stopped playing in my late twenties as I couldn't commit to playing every week.
When my daughter started playing (and I coached her team), I missed being out on the court (although I had a huge fear of injuring myself!). When a school mum asked if I could fill in for her social team, it seemed a great way to get back into it.
Fast forward a few months, and I'm now a permanent member of the team. As the weather heads into summer, I needed a tank top to wear to matches. I can handle wearing a tee in winter, but way too hot for summer.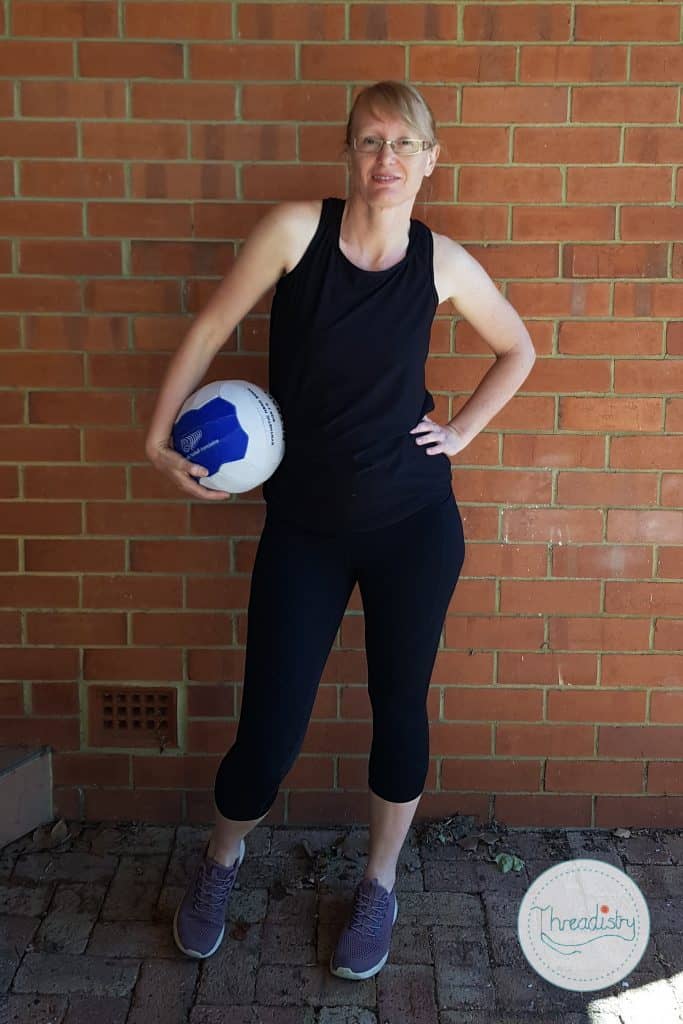 Disclosure: This post contains affiliate links. If you purchase after clicking these links, Threadistry may receive a small commission, at no cost to you.
The Resolution Tank and Bra from 5 out of 4 was just what I needed.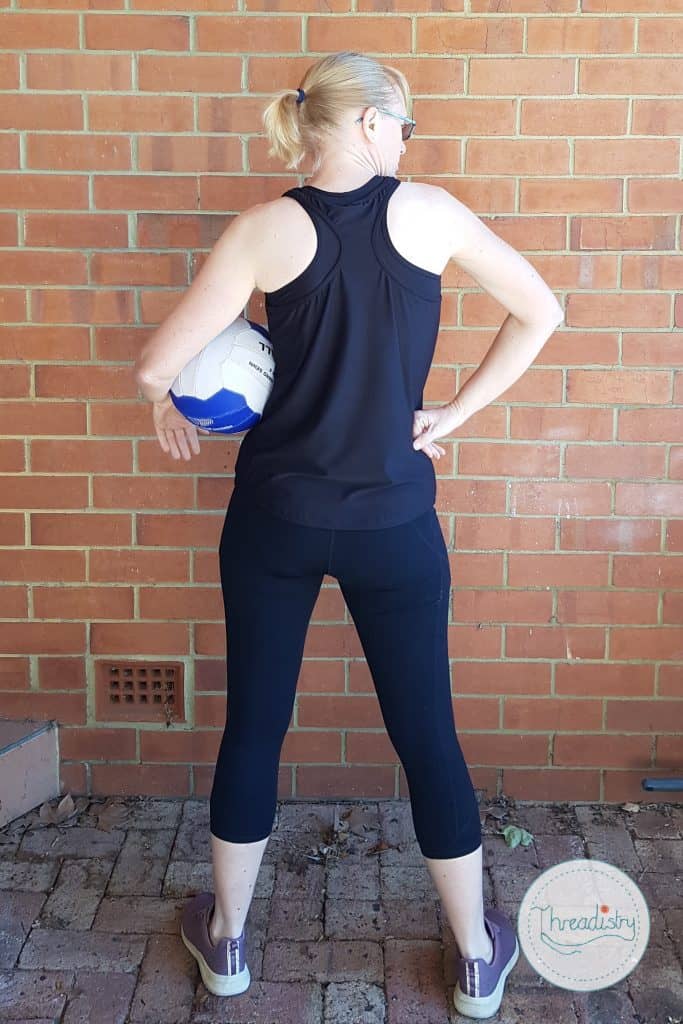 The tank has a narrow racerback style and is designed to show off the optional bra that comes with the pattern. Boring me decided to do the tank and bra both in black – well, it's what I need for my netball team!
I made a straight Size S, as per my measurements, with the curved hem option. The fit was spot on, with just the right amount of ease for a sporty tank. The bra slightly digs in at the front of my armpits. I think this is due to my lower bust point and needing a slightly larger armhole depth.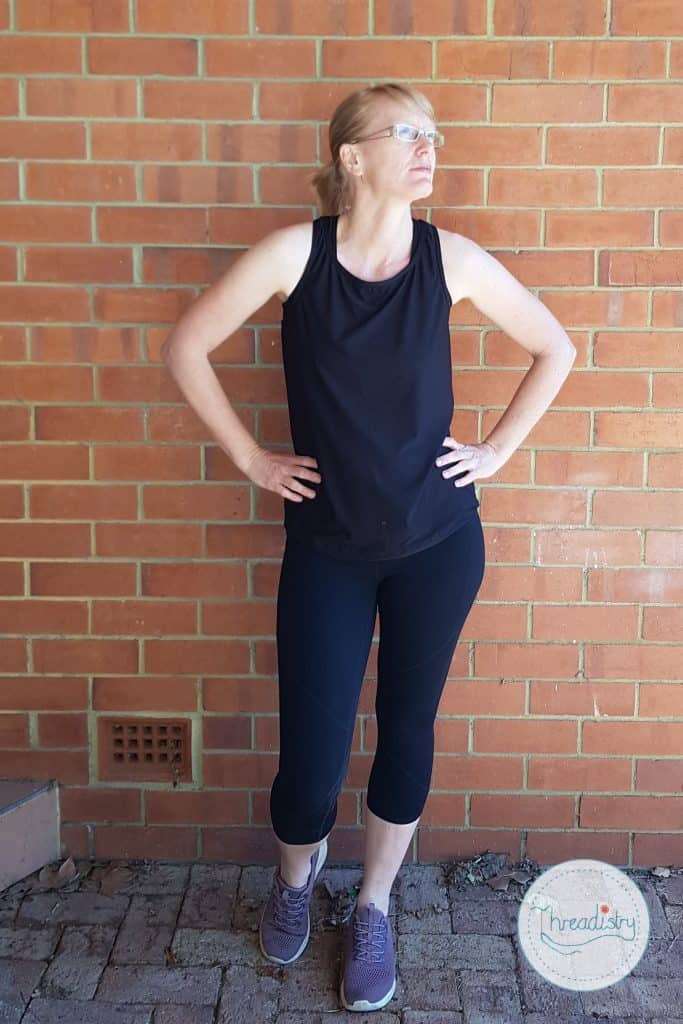 The only modification I made was to make the bindings a bit longer (as my fabric was super stretchy and seemed to pull them in a bit too tight. I only did this for the neckline for the tank as I didn't have the energy to unpick the armhole bindings as well. There's a little bit of gathering in the back of the tank because of this, but I think it adds a nice drape detail. I did make the bindings longer for the bra and they look much flatter and nicer.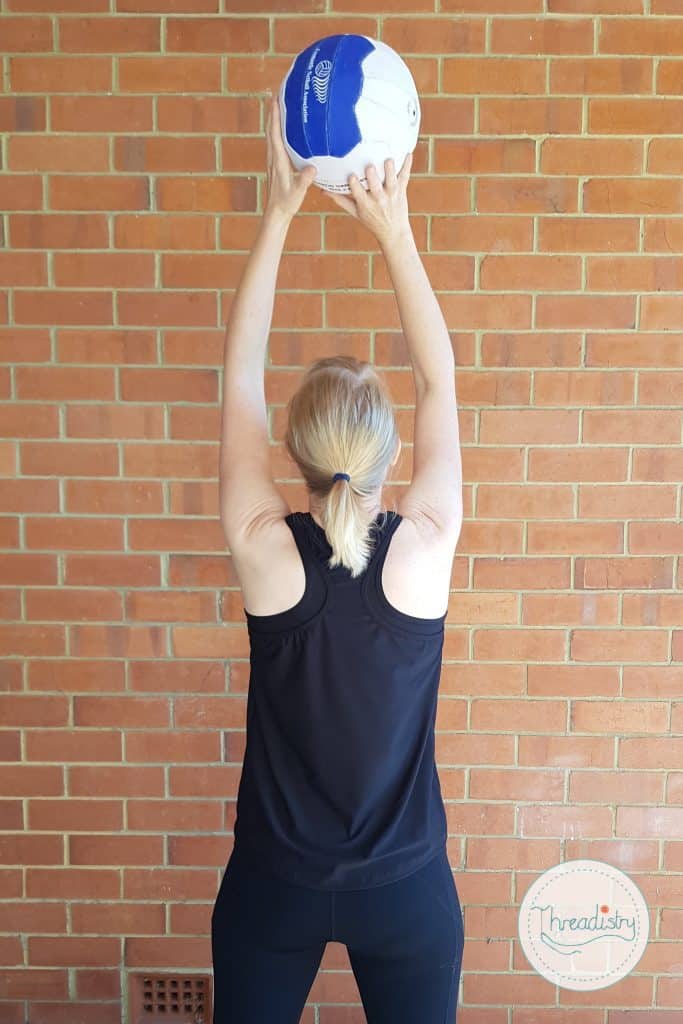 With a single layer of really stretchy performance knit, the bra is more a yoga bra than a supportive sports bra. Next time, I'd line the front with power mesh for a bit more support.
The pattern sewed up quickly and the instructions were easy to follow. It's an adventurous beginner/intermediate project, just due to the curved binding.
I'm super happy with my new tank and ready to hit the court!
Pattern: Resolution Tank and Bra from 5 out of 4
Fabric: Black Athletic Performance Knit