Keep track of your projects with Sewing Planners
How do you keep track of all your sewing projects – both the ones in your head and the ones you've already completed? If you're anything like me, you've got the next 40 or so sewing projects floating around in your head (along with the piles of fabric floating around your sewing space), and it's hard to keep track of what you've got going on.
And then you've got all the projects you've completed, with clothing measurements on sticky notes that disappear, and you can't quite remember what alterations you made to make that pattern fit perfectly.
That's where sewing planners and journals come in handy: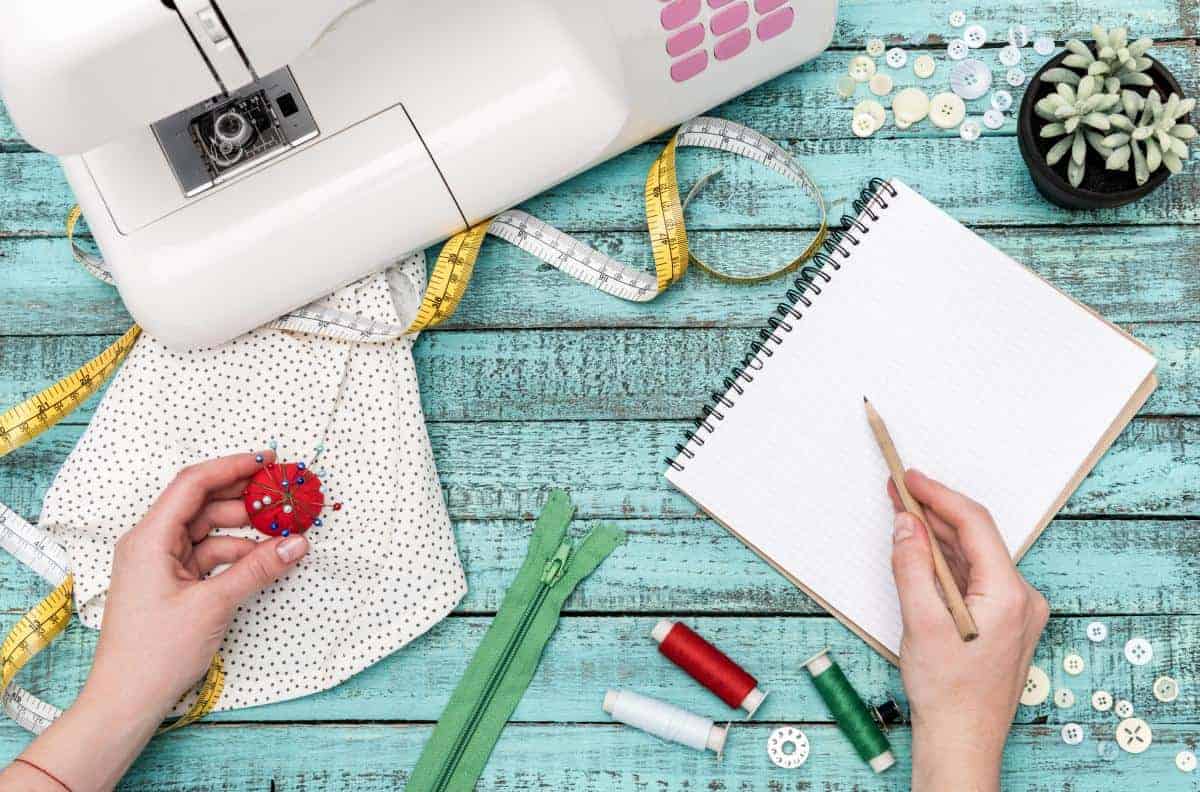 Disclosure: This post contains affiliate links. If you purchase after clicking these links, Threadistry may receive a small commission, at no cost to you.
Keeping a sewing journal is a great way to keep track of the patterns you have sewn, whether you liked them or not, if you needed to make alterations. Sometimes it's nice to look back on what you have achieved, and how much your sewing has improved. There are
What is the best type of Sewing Planner for you?
The best type of sewing planner for you is a very personal choice. Some people prefer a physical notebook, whereas others are happy with printable pages to put in a binder. Maybe you'd prefer a digital option that is easier to search and doesn't leave paper or notebooks piled all over your craft space.
Other things to consider is whether you want to follow a set template for each project or like more flexibility. Are you looking for a place to sketch your projects, or does the idea of drawing freak you out and you just want a written record. Do you want something pretty, or is plain and simple more your style?
Let's look at the different options available
Sewing Project Notebooks
If you are looking for a notebook to hold in your hands, there are a few options available on Amazon:
Unfortunately, most don't include pictures of what the pages look like inside, so check the reviews and research each option to see if it's right for you.
Simplicity have a fun 12 month sewing planner with a vintage feel, and lots of accessories to make it look cute!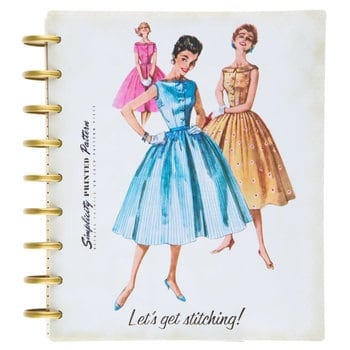 If you are looking for something with the ultimate flexibility, try using a bullet journal. Set up your sewing journal just the way you like it, and only have the information that makes sense to you, Here are a few blog posts on how people use their bullet journal for sewing:
Sewing Planner Printables
If you prefer to print your own sewing planner, there are lots of options: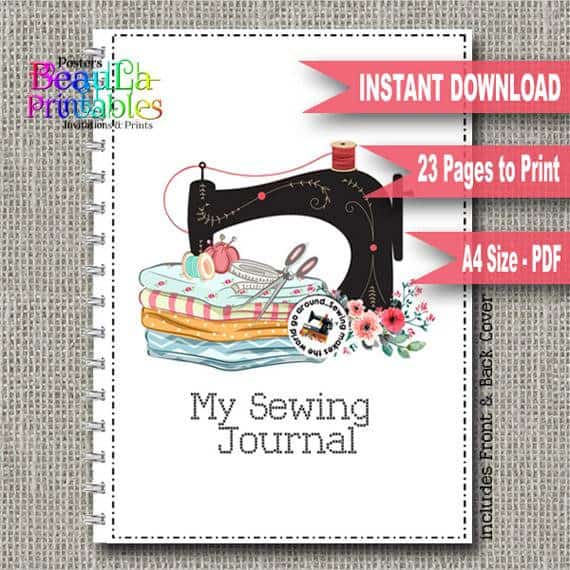 Beula Printables on Etsy has My Sewing Journal, a set of 23 sewing planner templates for you to print.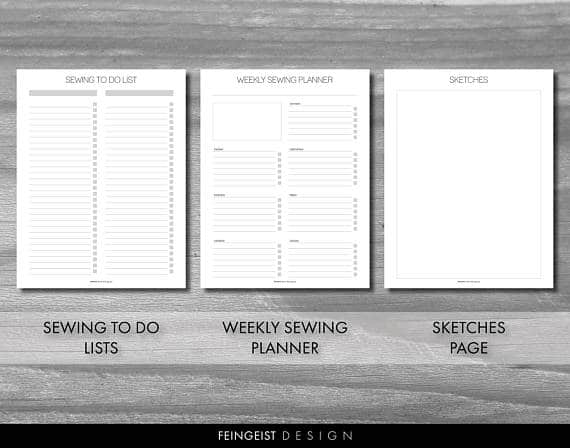 For a simpler design, Feingeist Design has a 24 page sewing planner pack in a black, white and grey design.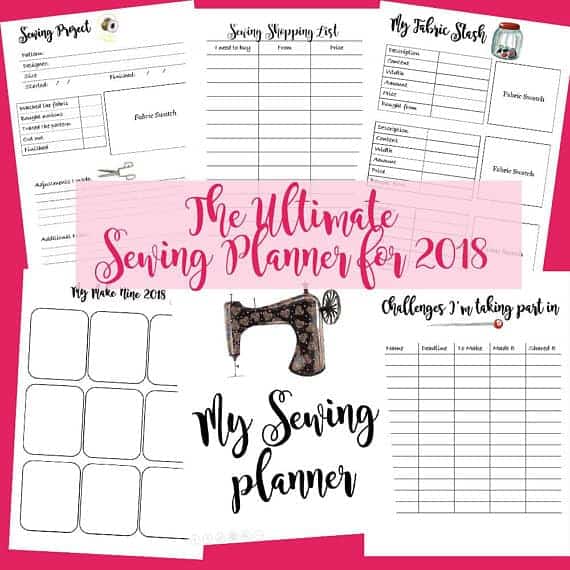 Craftaholic Shop has the Ultimate Sewing Planner PDF, with 56 pages including seasonal sewing lists, challenges and My Make Nine pages.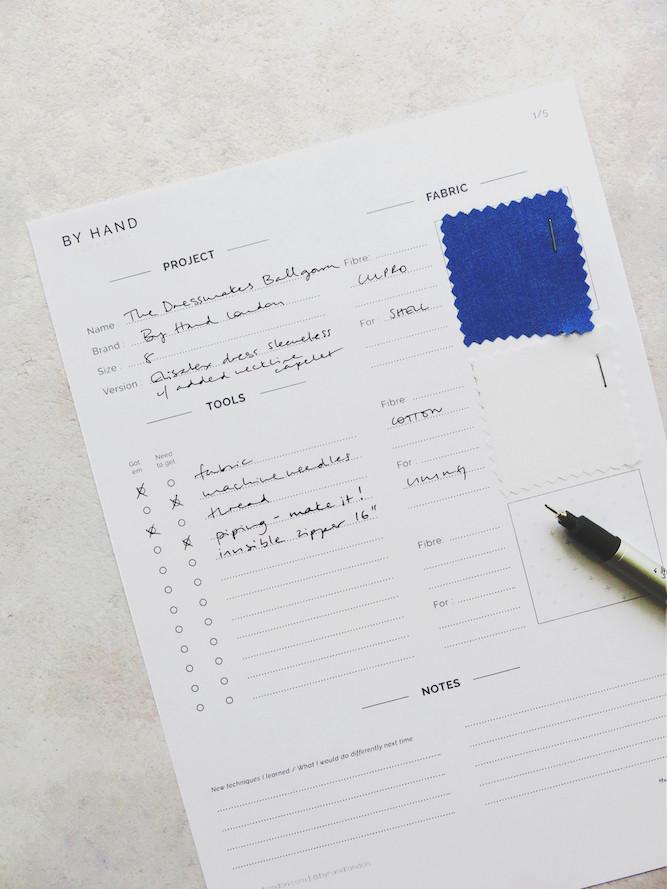 By Hand London has a printable sewing planner, with a fabric stash log and a body silhouettes in a variety of shapes to plan your next sewing project.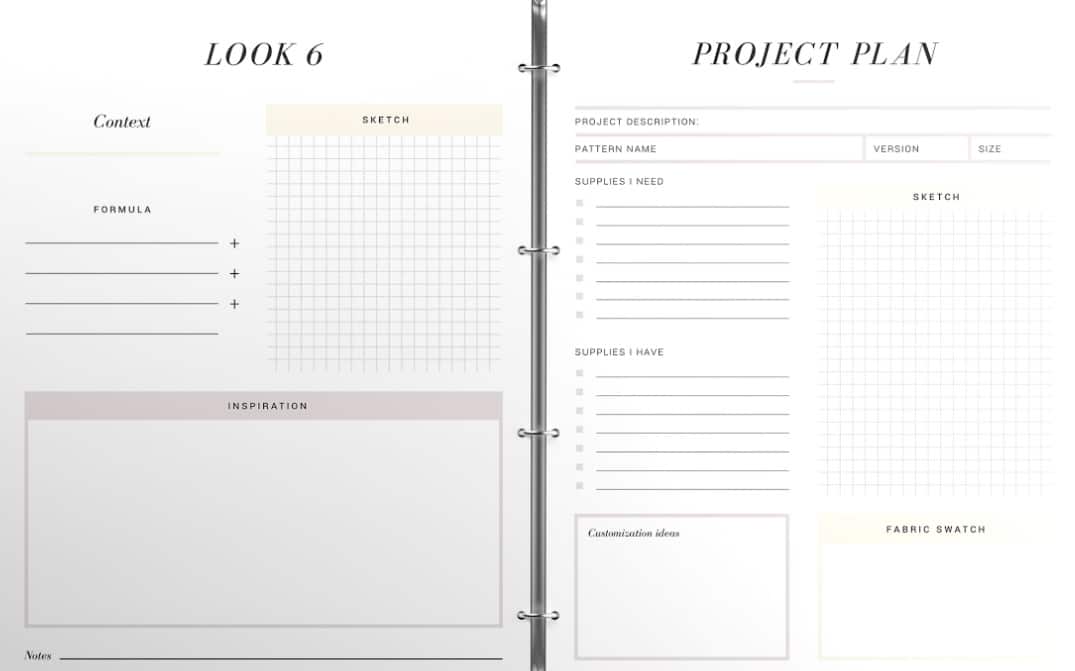 Seamwork Magazine has a free sewing planner to keep track of your sewing.
Whatever way you choose to do it, keeping a record of what you want to sew is a great motivation to get those projects done! What type of sewing planner do you use?