May the Force be with you with Star Wars Quilt Patterns
Whether you are a Rebel or on the Dark Side, share your inner Jedi with Star Wars quilt patterns for everyone, including modern and paper-pieced options.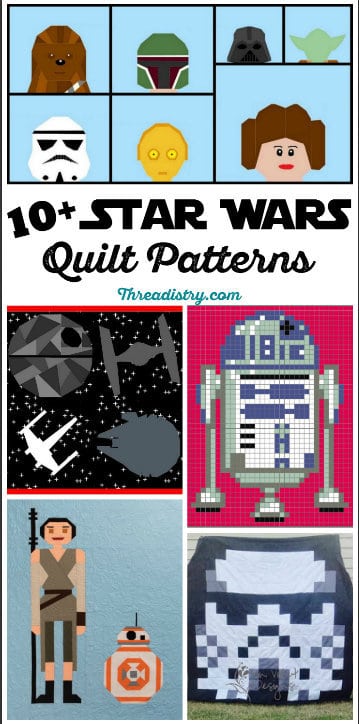 Even if you don't like Star Wars, everyone knows someone who's obsessed with it. My husband is a big fan, but my brother is totally obsessed (which makes it easy when buying gifts – there's always more Star Wars items to make or buy!). While quilts are time-consuming to make, a true Star Wars fanatic will love to snuggle under a handmade Star Wars quilt on the sofa or on their bed or cherish it as a favourite wall hanging.
May the force be with you while you sew these Star Wars Quilt Patterns!
Disclosure: This post contains affiliate links. If you purchase after clicking these links, Threadistry may receive a small commission, at no cost to you.
Modern Star Wars Quilt Patterns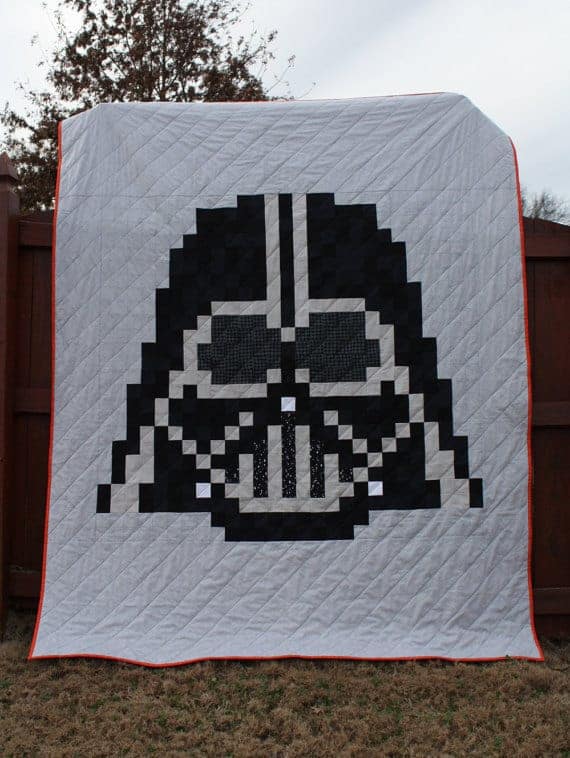 Let's start with the dark side with this Darth Vader quilt pattern from WS Kane Patterns.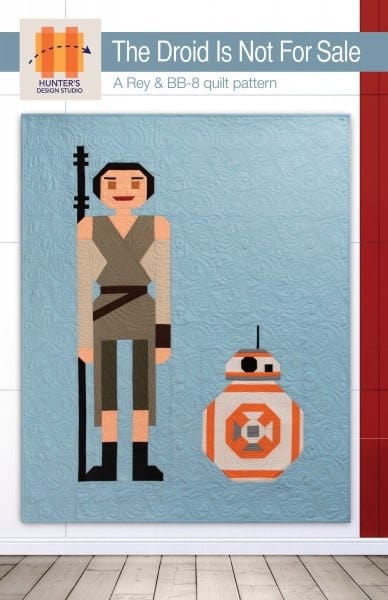 The Droid is not for Sale quilt pattern from Hunter's Design Studio is a "pay what you want pattern", featuring with Rey and BB8 from Star Wars: The Force Awakens.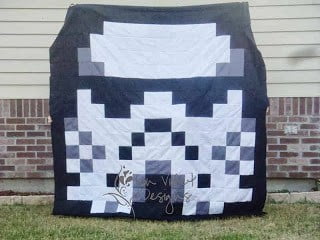 This Stormtrooper quilt is a free tutorial from Iron Violet Designs and is a simple design for beginners.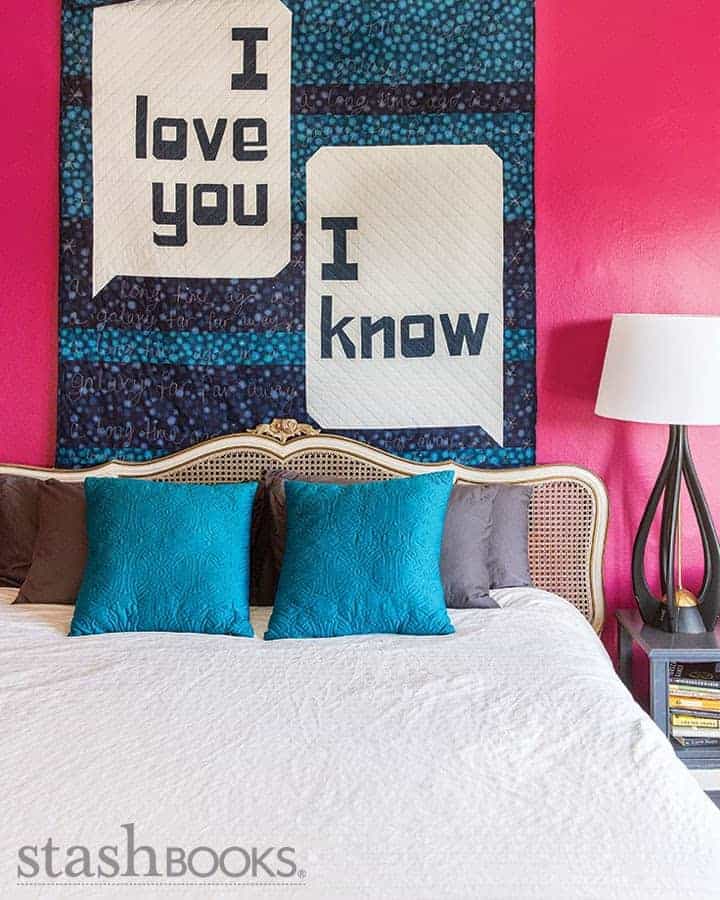 For something more subtle, sew the "Leia <3s Han" quilt from the book "Quilt Talk" by Sam Hunter.
This R2D2 Pixel Quilt is a free pattern from The Bored Zombie.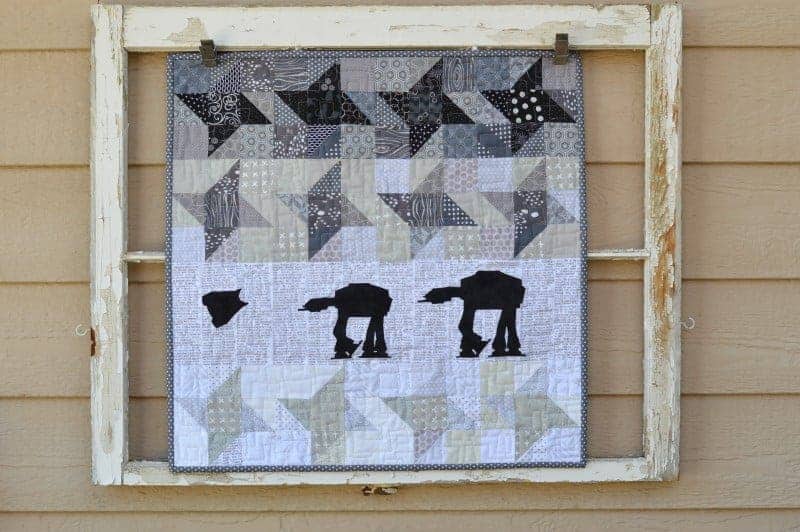 This Star Wars free mini quilt pattern from Jedi Craft Girl featured the At-ATs and the greys looks fantastic.
Paper

-Pieced Star Wars Quilt Patterns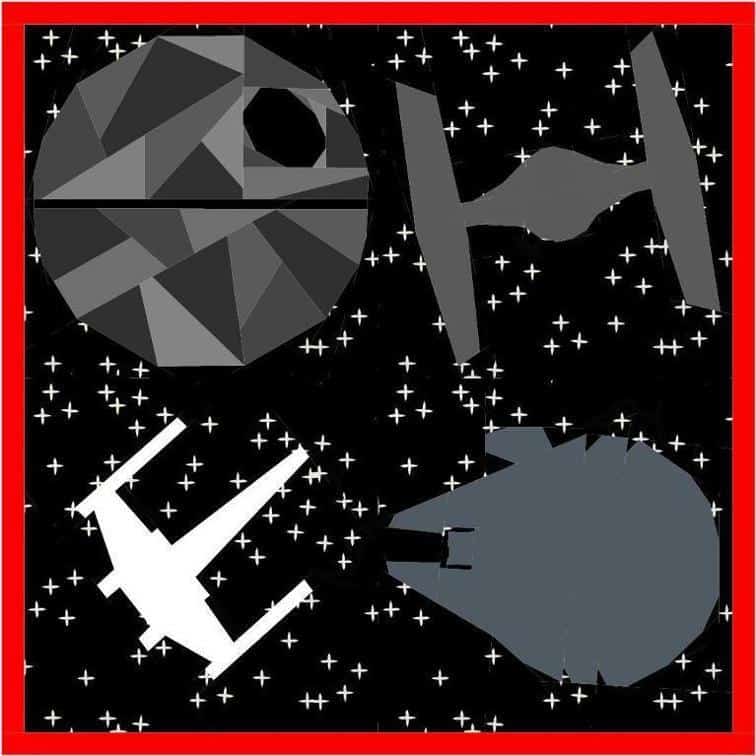 QuietPlay has lots of great paper-pieced Star Wars patterns. Here's a Star Wars mini quilt pattern featuring a geometric Death Star, Tie Fighter, X Wing and Millennium Falcon.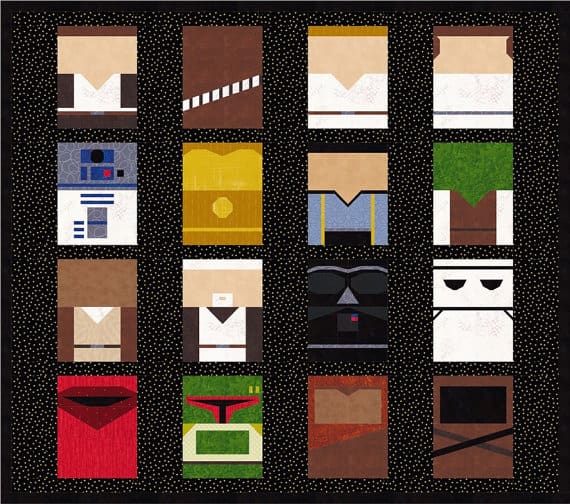 May the force be with you with this set of 16 Star Waters quilt pattern designs for foundation paper piecing by Popular Quilt.
Star Wars Quilt Fabrics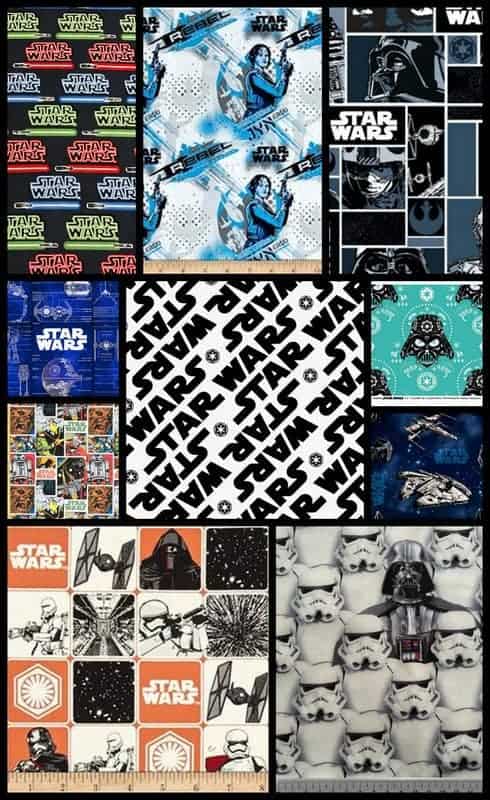 If you're looking for something simpler, why not get some Star Wars fabric and use your favourite quilt pattern to sew a special Star Wars quilt. Fat Quarter Shop and Etsy have some great Star Wars fabric collections from panels to prints.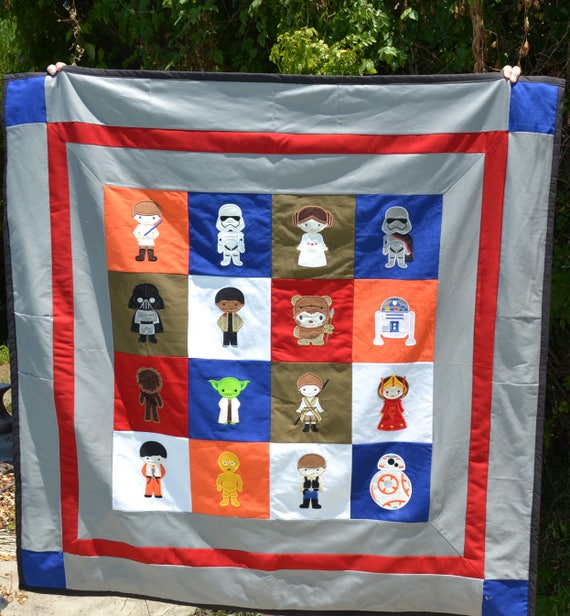 Another option is to buy this Star Wars make-it-yourself quilt kit. It comes with 16 characters on a canvas background. Sew them together to create your own DIY Star Wars quilt.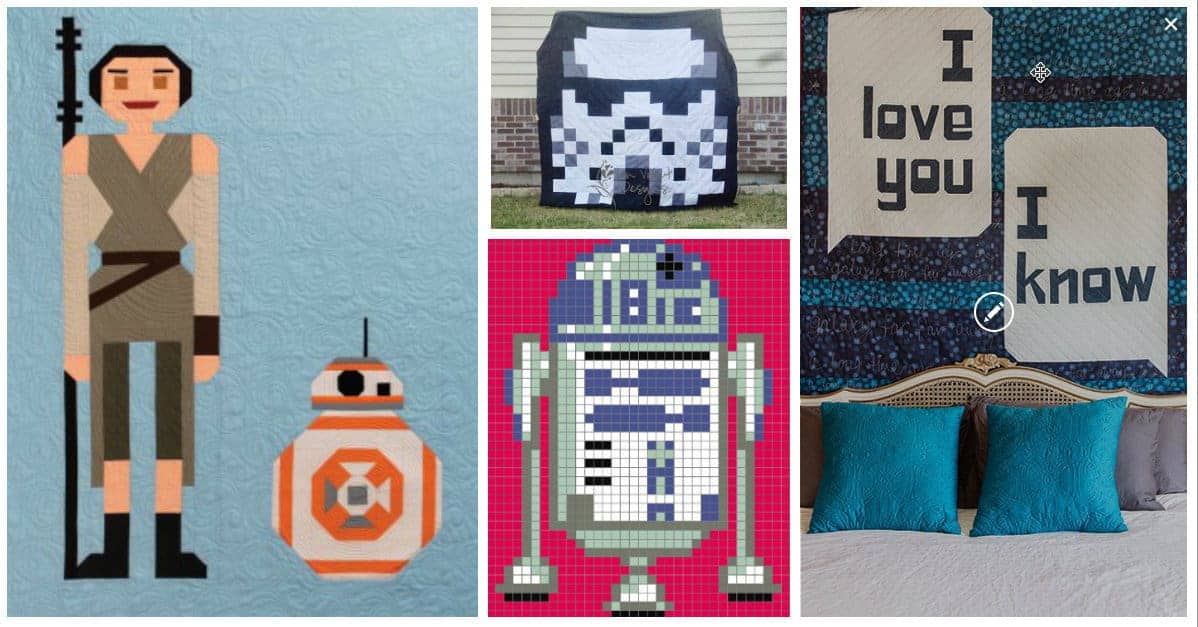 What are your favourite Star Wars quilt patterns?