You can sew socks? – The best sock sewing patterns
As much as I love to sew, and try to sew as much of our clothes as possible, I never thought to sew socks. When I first saw a post, I fell in love with the possibilities. No more boring socks. I can make my own with my favourite fabrics, using up scraps or repurposing clothes.
After the seed was planted, I discovered there is a whole world of sock sewing patterns out there. Here are some of my favourite sock sewing patterns and tutorials.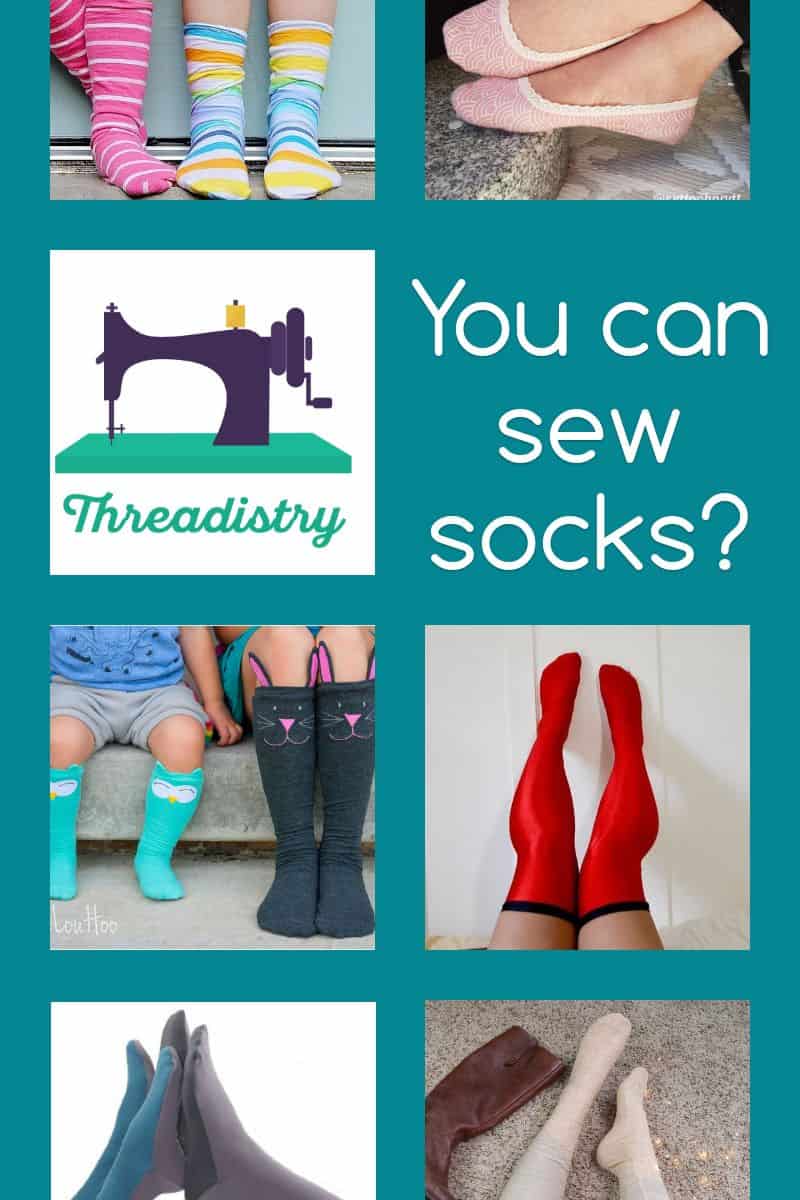 Disclosure: This post contains affiliate links. If you purchase after clicking these links, Threadistry may receive a small commission, at no cost to you.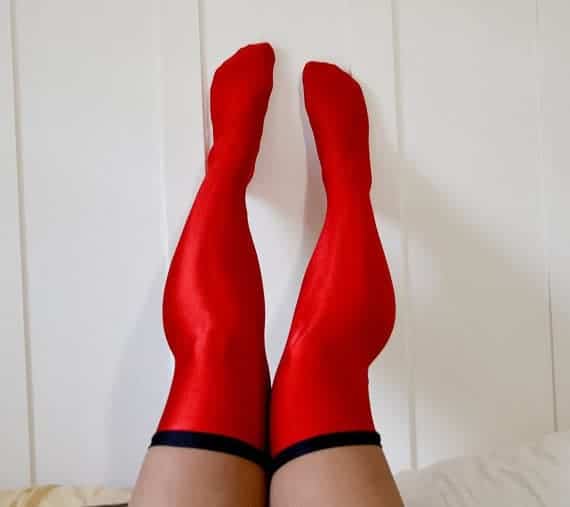 The Rogue sock pattern from The Wolf and The Tree originally caught my eye. Their store has sock patterns for adults and kids, as well as tights and leg-warmers (the close relatives of socks!). See them all here.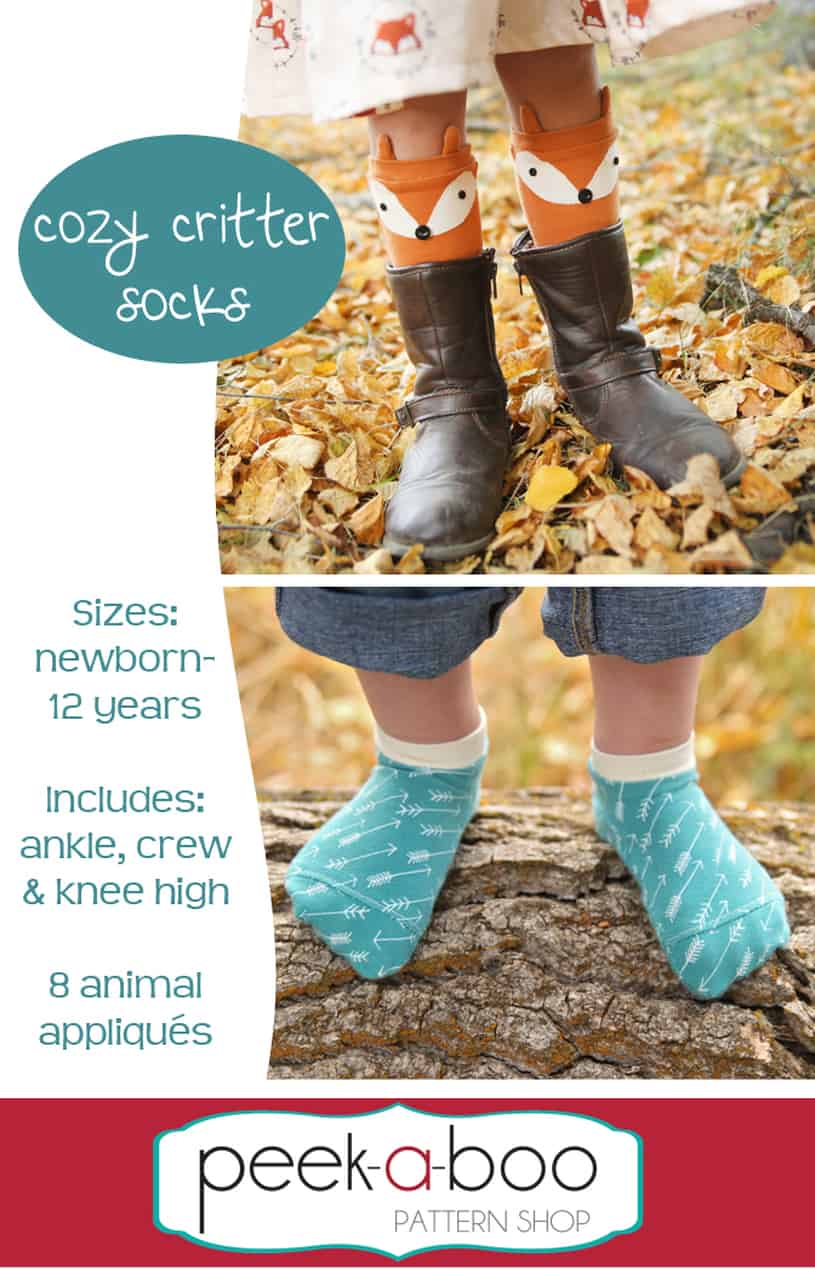 The Cozy Critter Socks from Peekaboo Pattern Shop includes 8 animal appliques to add a cute touch to your handmade socks. The pattern comes in sizes newborn to 12 years, with ankle, crew and knee-high options. Cozy Toes Socks is the adult version of the pattern, which also includes 3 width options as well as the options above!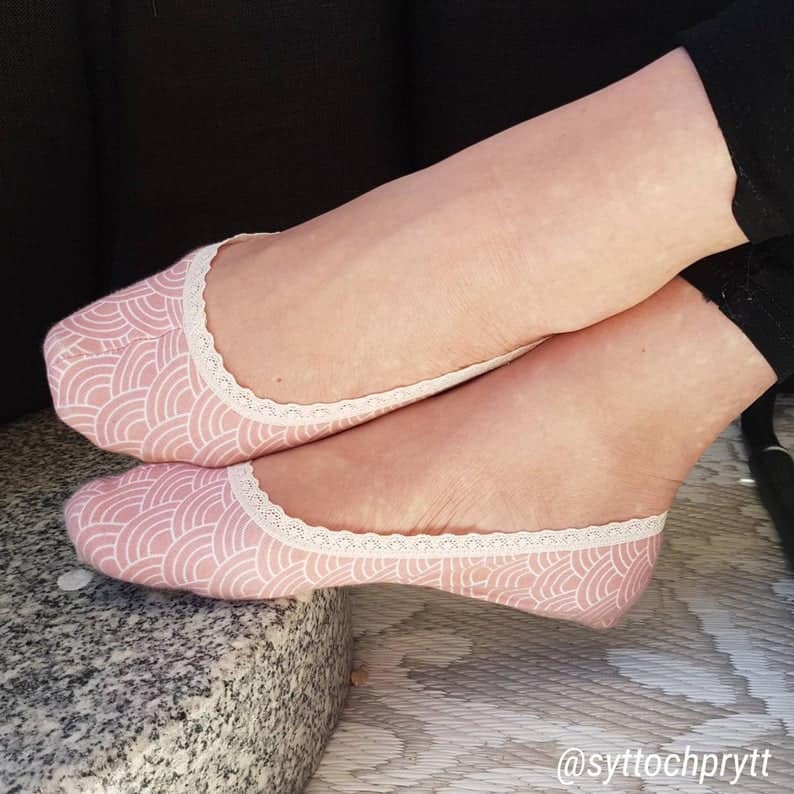 Syttochprytt has a cute lace-trimmed hidden sock sewing pattern (in Swedish and English) – great for stopping smelly feet with your favourite shoes!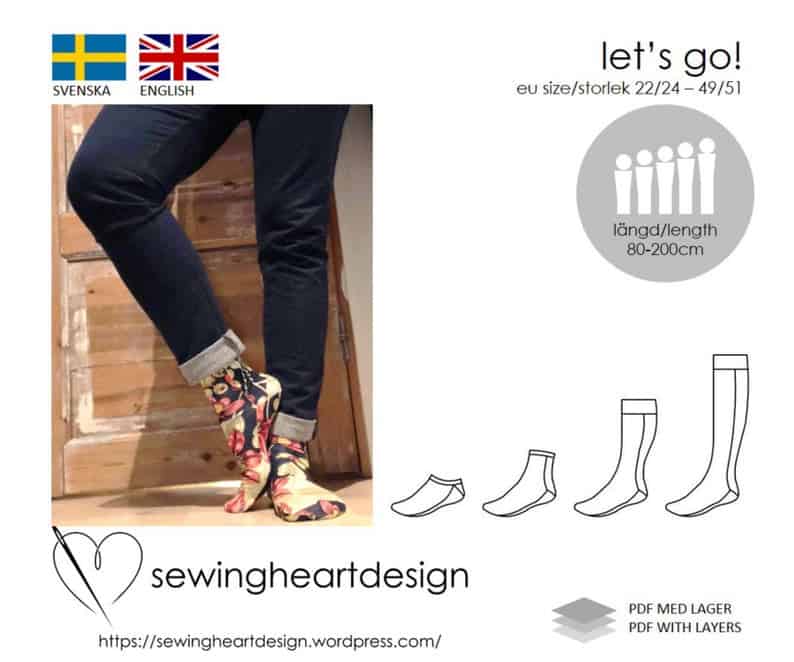 The Let's Go! socks sewing pattern from Sewing Heart Design has multiple length options, from anklet to knee-high.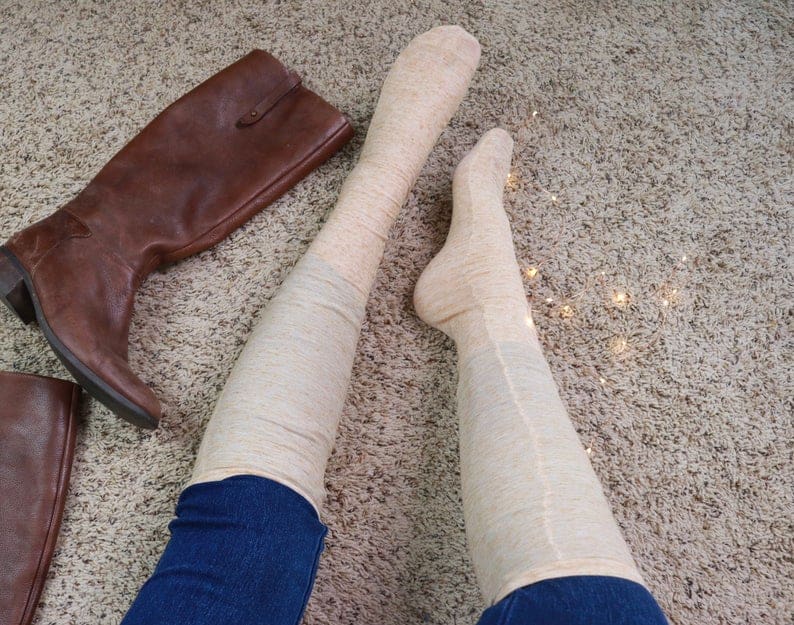 Painted Layers Studio has the Kelsey Boot Sock sewing pattern.The pattern includes two lengths a shorter and longer style, and can easily be adjusted for a shorter length sock.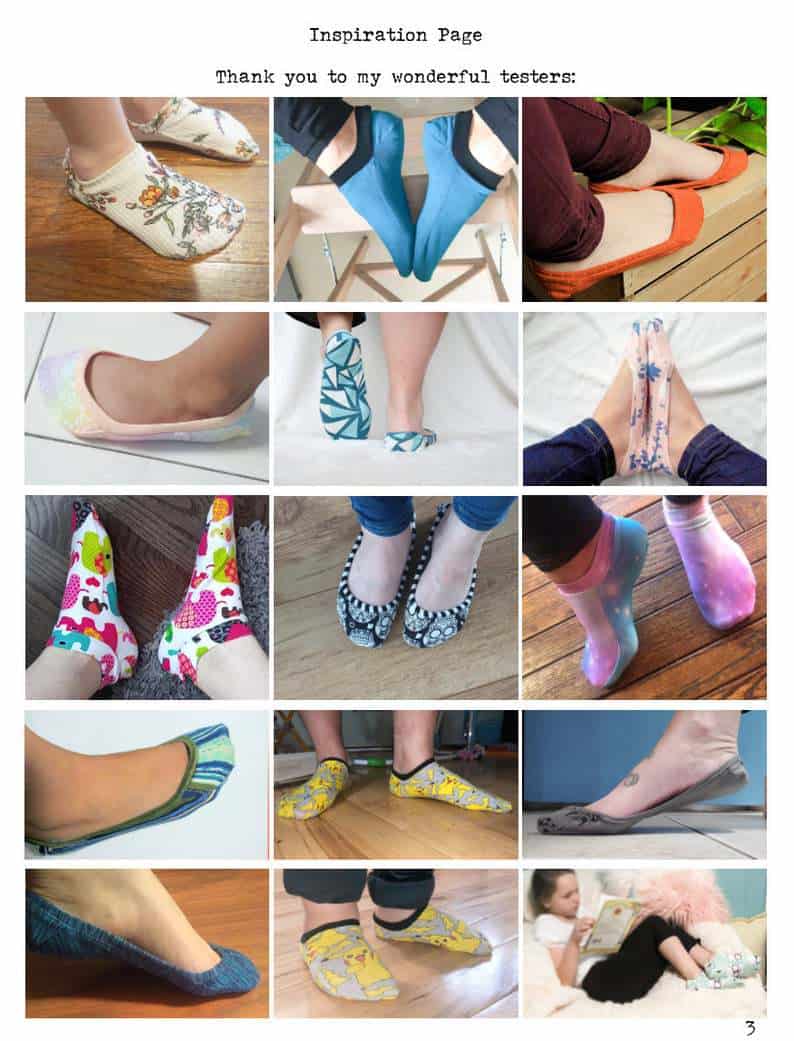 The No Show Socks and Anklets from The Wolf and the Tree have three options – anklets, regular no-show and low rise no-show. It includes sizes from Little Kid 10 up to Ladies 12/Men 12.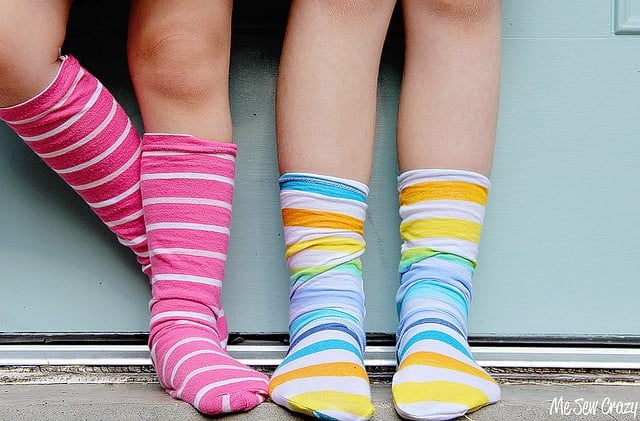 The Sewing Rabbit has a free tutorial for sewing these socks using another pair of socks as a template.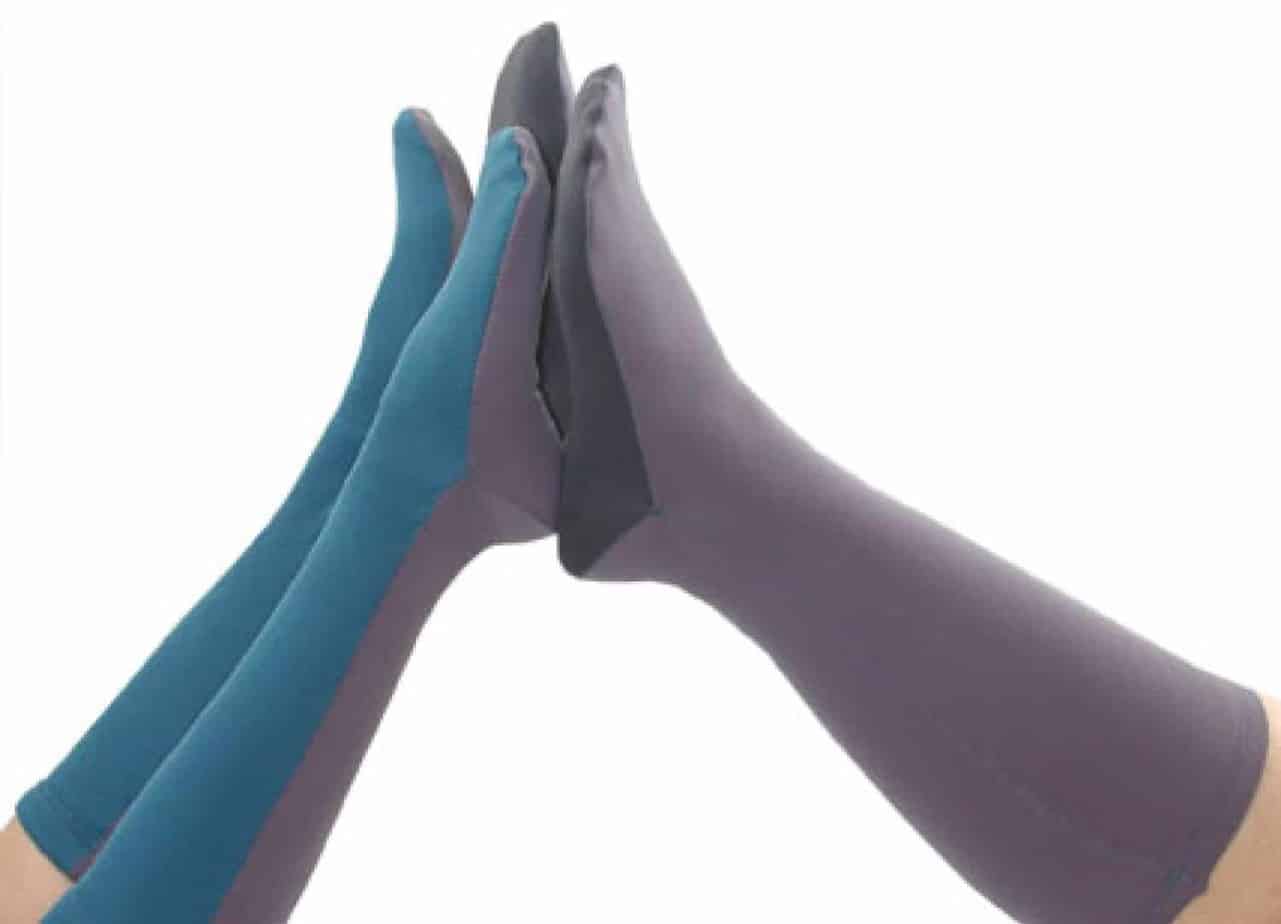 Jalie has a great thermal socks sewing pattern, and as always, their pattern includes sizes from baby to adult.
And would it be wrong to sew a pair of socks just so I could make this adorable sock dragon from Craft Passion?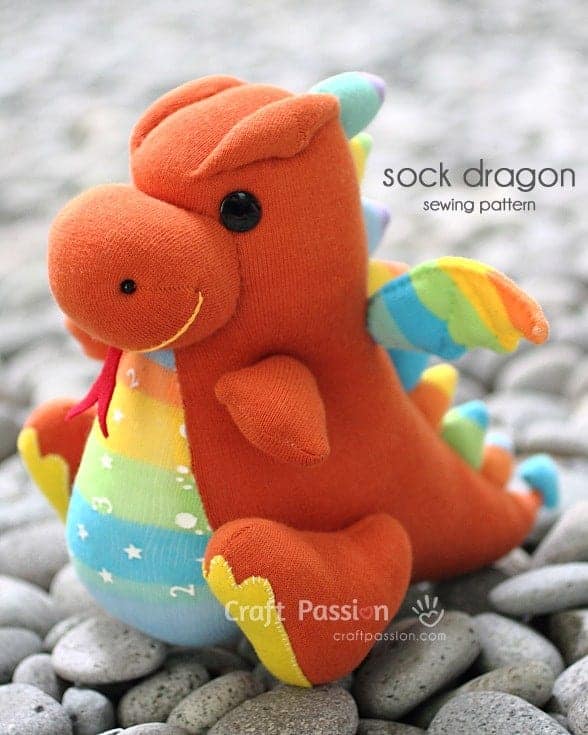 Have you ever sewn a pair of socks? What is your favourite sock sewing pattern?