Star Wars – 16 Quilt Blocks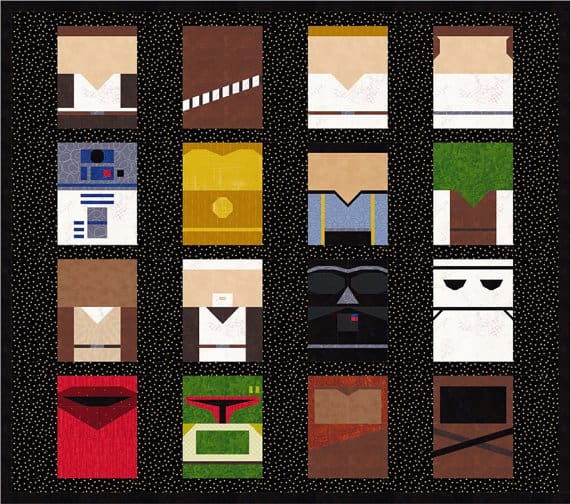 May the force be with you with this set of 16 quilt pattern designs for foundation paper piecing. It was inspired by some of the most memorable characters from the Star Wars universe: Han Solo, Chewbacca, Luke Skywalker, Princess Leia, R2-D2, C-3PO, Lando Calrissian, Yoda, Mace Windu, Obi Wan Kenobi, Darth Vader, Stormtrooper, Imperial Guard, Boba Fett, Ewok and Jawa.
Disclosure: This page may contain affiliate links. If you purchase after clicking these links, Threadistry receives a small commission, at no cost to you.
Clothing Size: Category: Pieced Designer: PopularQuilt Pattern Source: Pattern (pdf or printed) Pattern Type: Print at home (pdf) Price: $23 Suggested Fabric: Quilting Cotton