Awesome Backpack Sewing Patterns
Whether it's lugging a laptop and books to school (or the office) or using as a daypack on vacation, everyone should have a functional and practical backpack. Add your own personal touch and make the perfect rucksack for you with this collection of backpack sewing patterns.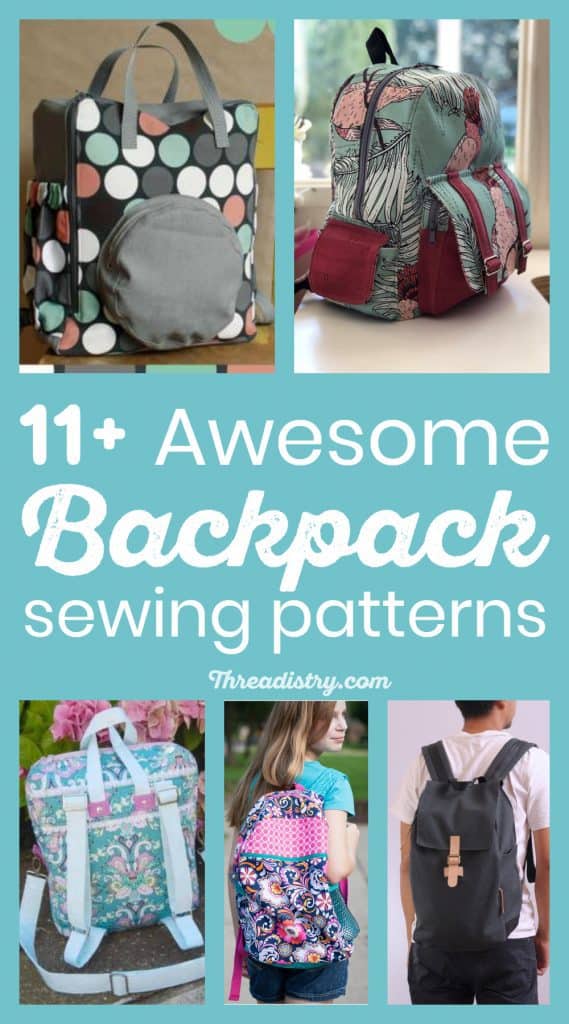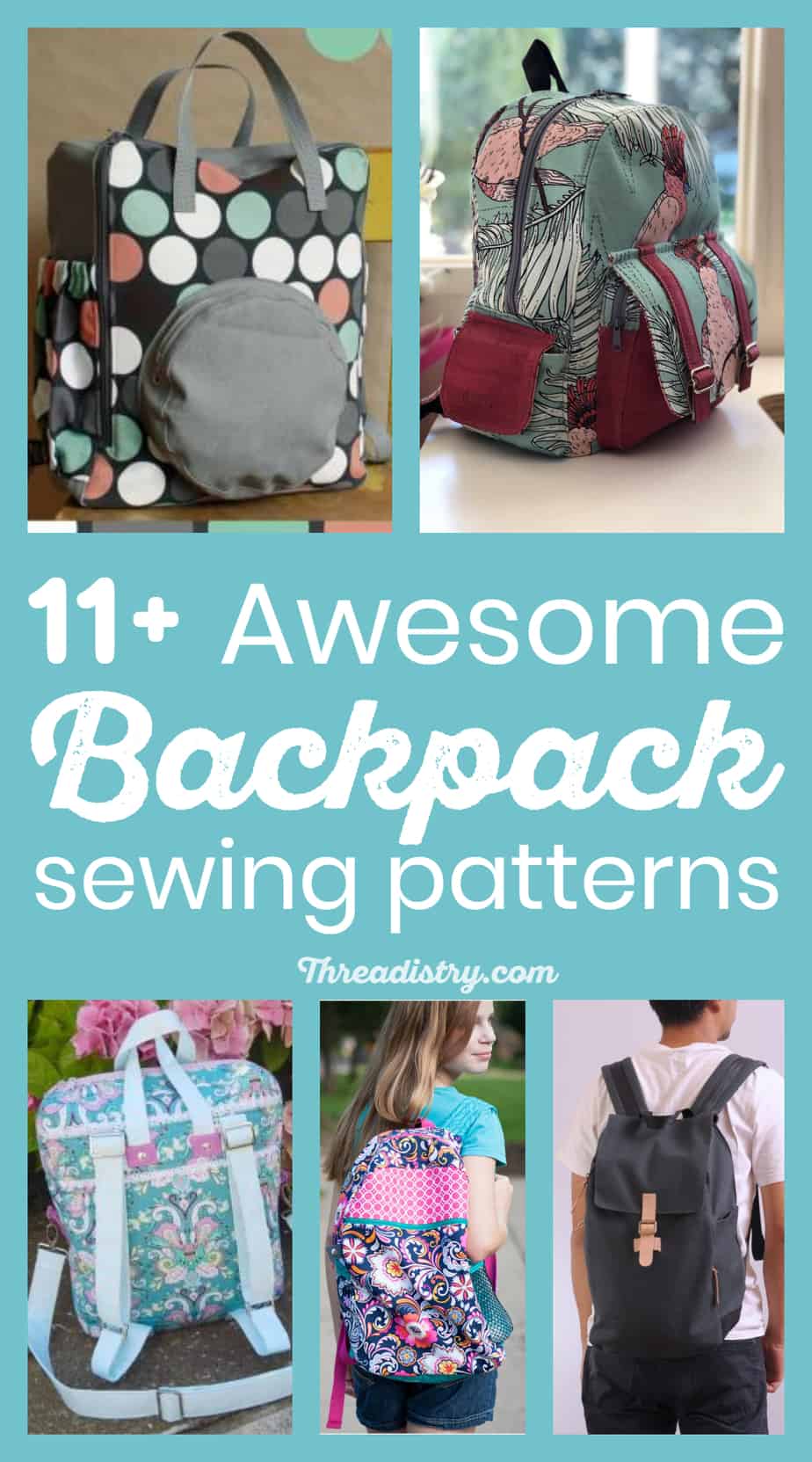 Disclosure: This post contains affiliate links. If you make a purchase after clicking these links, Threadistry may receive a small commission, at no cost to you.
What fabric should I use to sew a backpack?
Store-bought backpacks are typically made from heavy-duty nylon or cotton canvas. If you can't find them in the colour or print you're after, other sturdy fabric options are vinyl, denim or faux leather.
If you're heading to your local fabric store, look for upholstery fabrics from the Home Decor section or bottom-weight woven fabrics from the Apparel section.
Quilting cotton can also be used but will result in a floppy backpack. To make it more structured, use a foam stabilizer such as By Annie's Soft and Stable or Pellon Shapeflex Foam.
If you're not using a waterproof fabric for your backpack, consider treating the fabric with Scotchgard Outdoor Water Shield to protect your bag.
Check out Minerva for a great range of fabrics at a great price!
The best backpack sewing patterns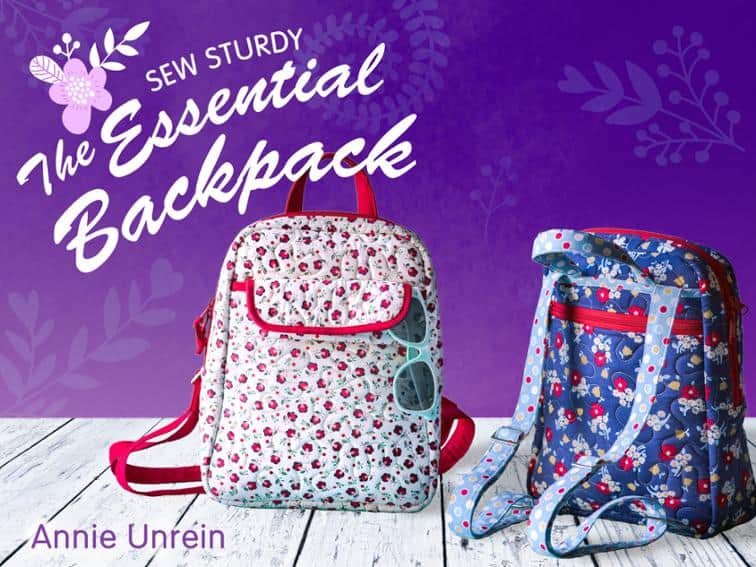 If you're sewing your first backpack, you might feel intimidated by the new notions and techniques. Get walked through sewing your first backpack, step-by-step, with Sew Sturdy: The Essential Backpack class on Craftsy. The class covers using Soft and Stable for a padded effect, and adding multiple pockets to your bag and a magnetic flap. It's a great way to build your confidence (although the backpack is more handbag size, and is too small for a school bag).
You can see my version here.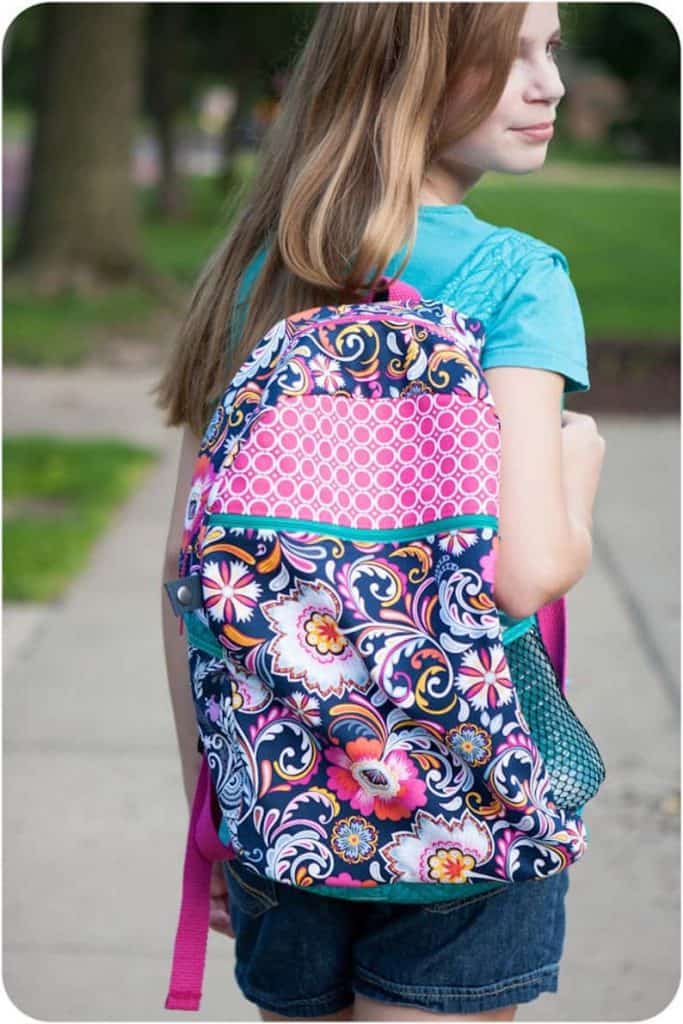 The Star Student Backpack from Peekaboo Pattern Shop is a basic backpack with lots of optional features, such as a water bottle pocket and tabs to attach a matching lunchbox. It's a great school bag for elementary students or for your kids to pack their books and toys on a vacation.
The Back to Campus Backpack from Diedelbug Handmade is an excellent size for teens and adults, with room for books, a laptop, lunch and more. It also has a large zipper opening to access the main section of the bag.
The Byron School Backpack from IThinkSew Bags is another simple yet stylish design, with lots of space for books and binders. Choose a print to add personality or keep it simple with a solid fabric.
The Back to Cool Backpack sewing pattern from Waves and Wild comes in two sizes – toddler and older child. There are two strap styles, several pocket options, and you can add piping. There are also instructions for lined and unlined versions.
The Lavena School Backpack from IThinkSew Bags has a rounded design, but still has plenty of space for everything your child needs to take to school, or out and about.
The Bookbag Backpack from Sewing Patterns by Mrs H is not the biggest bag in this collection, but is still a good size for taking lunch and a few things to school for the elementary student (or to throw your purse and phone to take to work).
The Freedom Backpack sewing pattern from Niizo is a large backpack for adults/older kids, with a simple, clean look that has great functionality, including 10+ pockets.
The Dawn to Dusk Rucksack from Chris W Designs is a cute and cute simple design, with buckles, eyelets, metal feet and a front flap with five pen pockets and a coin pocket too!. I love the choice of fabrics in this one!
The Rucksack Geo from Kaeselotti has a fun circular front pocket for a unique touch. It almost looks like a gigantic Lego piece (but not so hard to step on!).
Finally, there's the Demi Big Backpack sewing pattern from IThinkSew Bags. This backpack sewing pattern is huge, with lots of space for your school items or a short trip away. The boxy design makes it a great design for men (and older boys), and it's so practical and functional.
The Everyday Backpack is a classic design,and comes in two sizes. It features 2 zippered compartments, a zippered pocket on the back, inside pocket panel, adjustable and padded shoulder straps, and a comfortable top handle.
Backpack No 12 from Leather DIY Studio is a vintage backpack design with so many classic details, such as buckles and small front pockets. A step-by-step video is included in the pattern.
The Guardian backpack is a handbag-sized backpack. The main compartment is accessed from the backpack, so it protects against pickpockets.
Whilst sewing a DIY backpack is not a beginner project, if you've got some sewing experience under your belt, give it a try.
What are your favourite backpack sewing patterns?