My daughter needed a new backpack so I gave the Sew Sturdy: Essential Backpack class a go. Here's my review of the class.

Just before our last interstate trip to see my family, I realised my daughter didn't have a backpack to take with her on the plane. When we travel, the kids take a small backpack with a few books, toys and activities. The general rule is they can only bring what they can carry!
The only bags I've made before have been pretty simple. So it was a great excuse to learn some new skills and sew my first backpack.
Disclosure: This post contains affiliate links. If you purchase after clicking these links, Threadistry may receive a small commission, at no cost to you.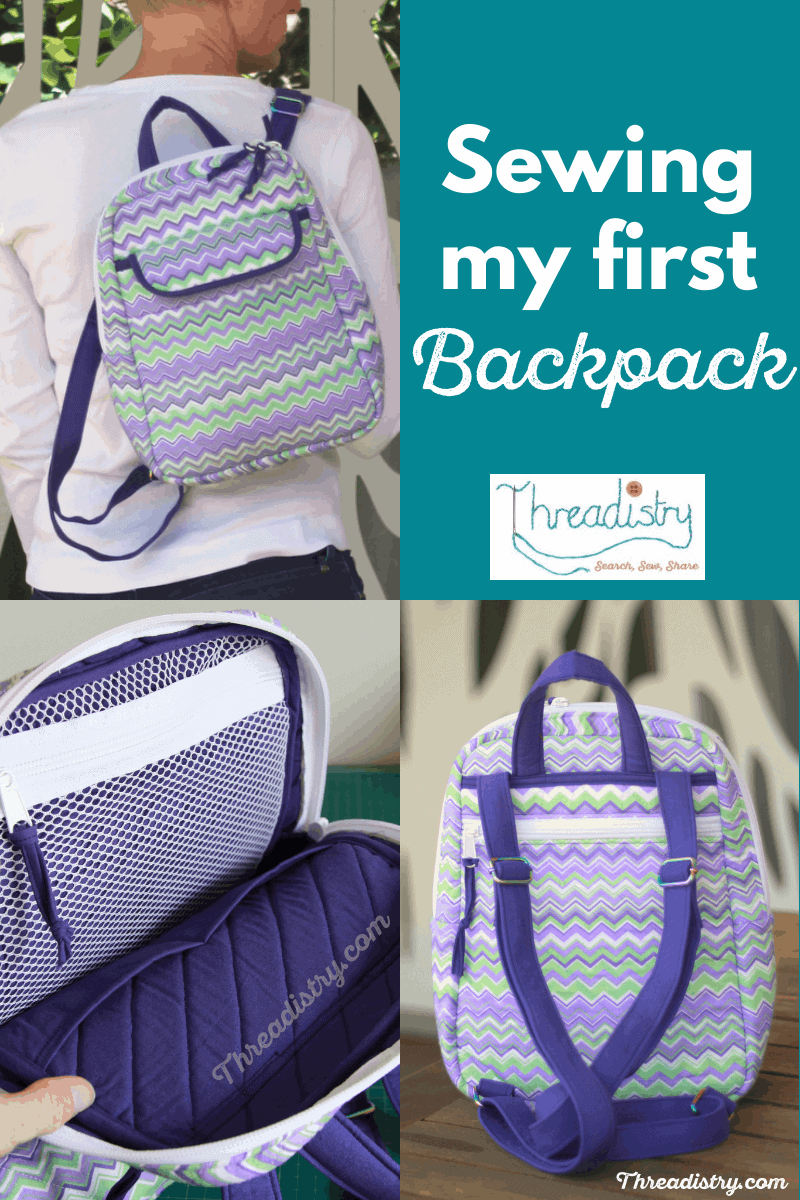 I bought a Craftsy subscription in the Black Friday sales, so I had a look around to see what would help me learn to sew a backpack. I came across the class Sew Sturdy: The Essential Backpack and loved the cute fabrics in the backpack samples.
Sew Sturdy: The Essential Backpack class review
A quick check of the course materials showed that it contained all the information you needed to get sewing. All of the pattern pieces are rectangles and the dimensions are included in the project materials (with templates for rounding off the corners where required).
Perfect, I could get started straight away!
Well, not quite. There are lots of bits and pieces to buy to start this project – zippers, magnetic closure, strapping, foam stabilizer, interfacing and hardware for the straps. I was a little nervous with all these new supplies. It felt like a big project.
To add a touch of fun, I used iridescent rainbow hardware. Really, this is why I sew!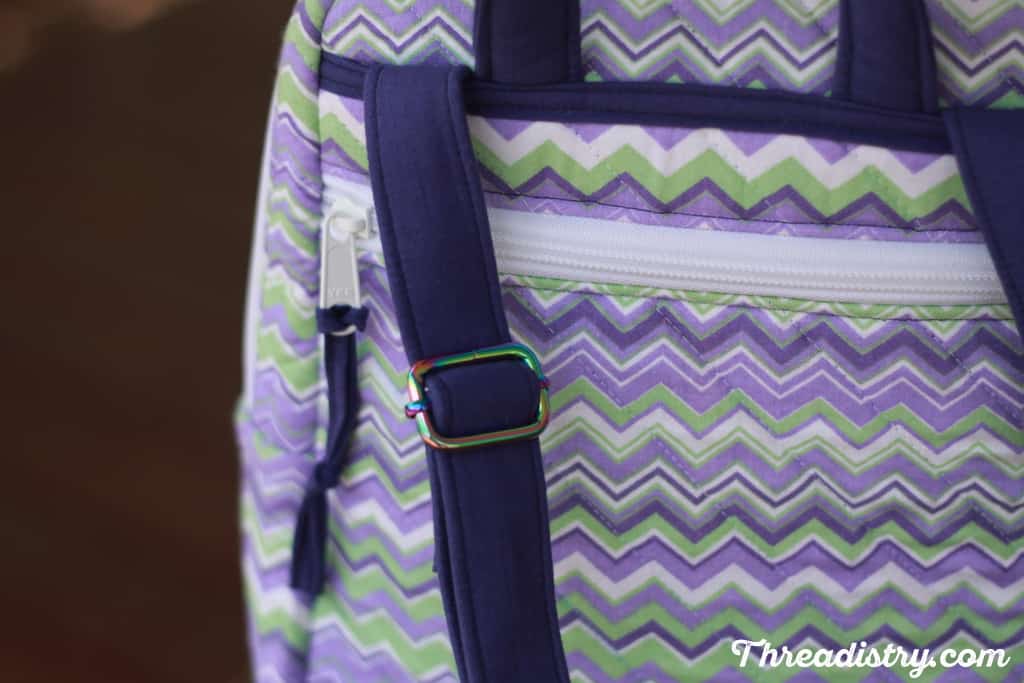 The pattern called for By Annie's Soft and Stable foam interfacing (the class presenter's own brand). I didn't have easy access to this, so I ended up using a fusible foam interfacing. I found it easier to quilt with the fabric fused to the foam.
The fabrics I used were random quilting cotton from my stash. I have no idea where I bought them (or what I planned to make with them!). I used the same fabric for the lining and contrast fabric.
What I loved about the class
It's very easy to follow along and sew your own backpack as you're watching the videos. Annie Unrein is a very articulate and enthusiastic presenter. She provides lots of tips and tricks as she goes.
It is marketed as an Intermediate course, and that sounds about right. Basic understanding of how to use a sewing machine is expected and some of the simpler steps are not shown in detail – it's assumed you can follow along. Where a technique is more unique to backpack making, more detail is shown.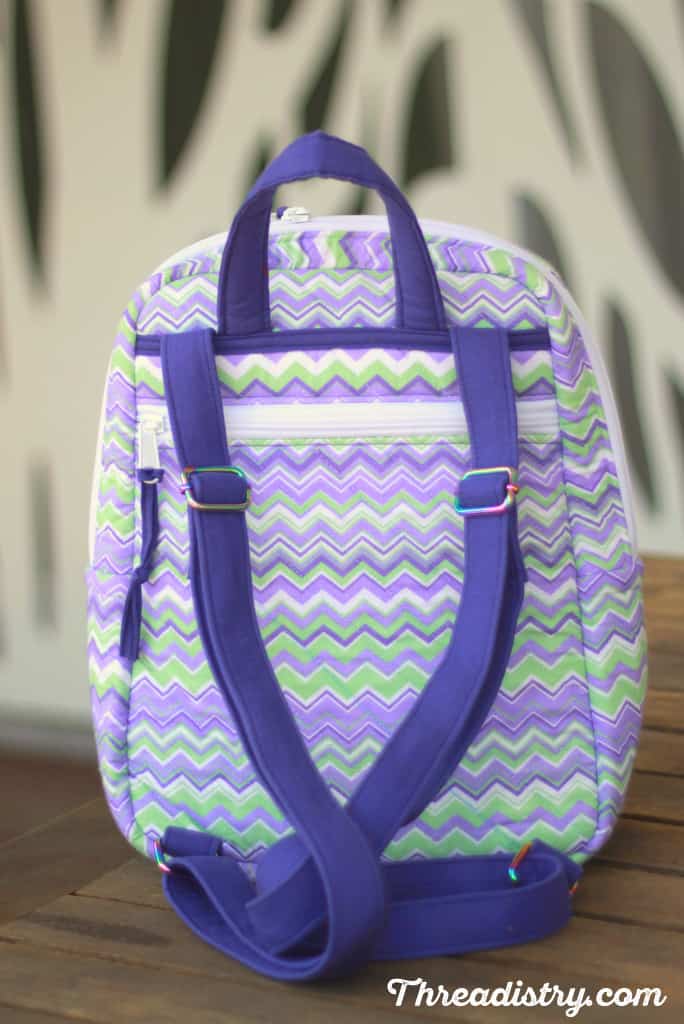 So the class moves along fairly quickly and as an experienced sewist, I didn't feel bored with explanations for stuff I already knew how to do.
One thing I absolutely loved about this class was the little printable name tags for each fabric piece (including for the stabilizer and interfacing). Pinning them to the fabric pieces made staying organized so much easier. No having to remeasure or double-check you have the right piece!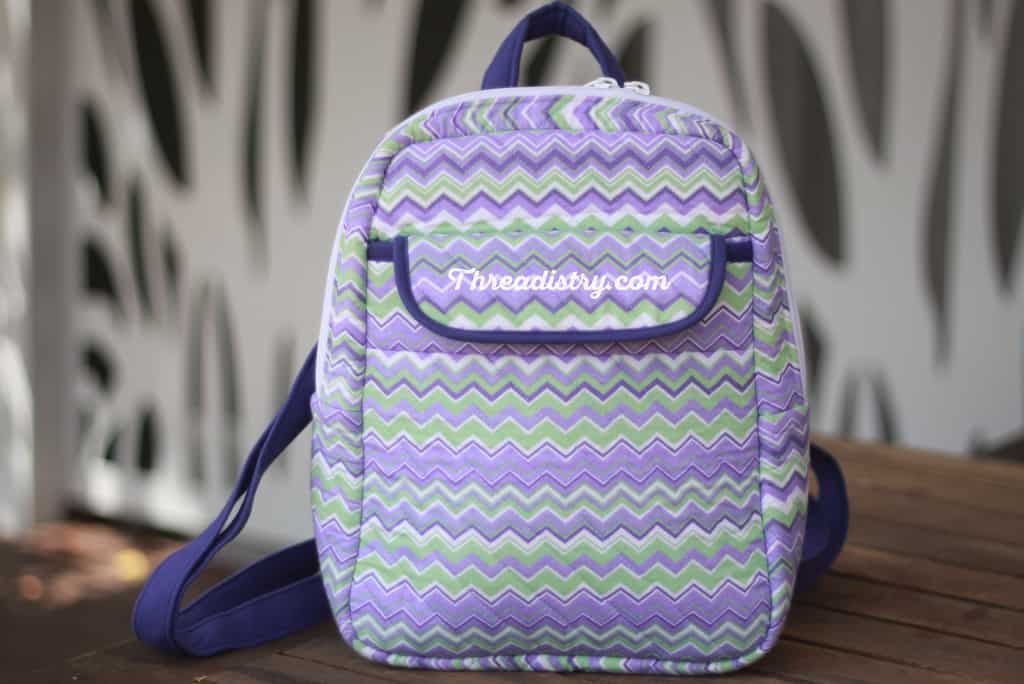 ​
And the number 1 thing I loved about the class…
My daughter has an absolutely gorgeous new backpack!
I am super proud of what I made! If she decides she doesn't want it anymore, I'm absolutely grabbing it for myself!
What I didn't like about the class
Some information was missing in the cutting instructions section of the course but was mentioned further along in the course (when it was too late!). This was: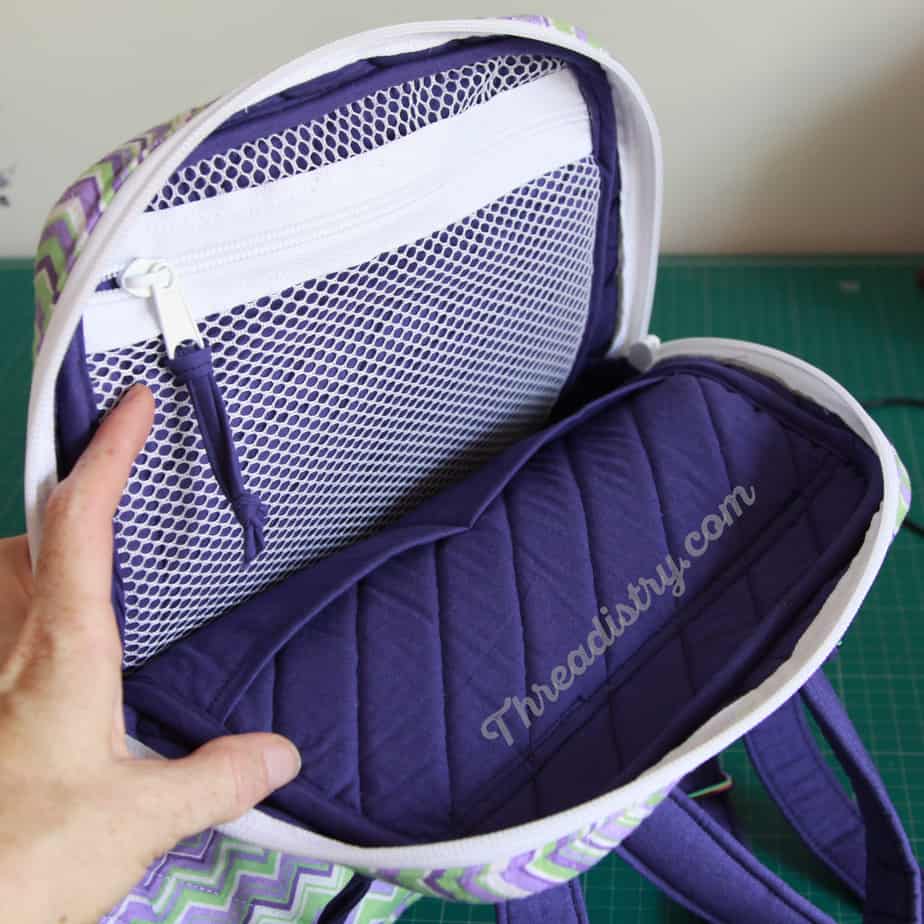 The orientation of the mesh fabric is important as it has more stretch in one direction, and it is best having that stretch horizontal across the pocket. Of course, I'd cut my mesh with the stretch in the vertical. The pocket still works, but it makes it a bit saggier and not as supportive.
There are two suggested widths to cut the binding of the inside seam, and I didn't feel there was enough information about when to choose between the options. Basically, the narrower option gives a tighter and more professional look but is harder to get in position and sew. If you haven't used binding for seams like this, it is better to use the slightly wider strips. I went with the narrower option and wish I'd given myself the extra wiggle room as I found this binding one of the hardest parts of sewing the project (and a surprising arm and shoulder workout!).
One other thing I didn't enjoy about the project was the order of sewing. After the fabric is quilted and the pieces are cut, the next step is prepping all the pockets – mainly hemming the top edges and inserting the zipper in the mesh. It really felt like after 2 days of quilting, cutting and sewing, I'd achieved nothing!
I understand that it possibly made more sense to group the similar sewing steps, but I would have preferred prepping the credit card pockets and attaching them straight away as I would have felt I was making more progress. If I was making the bag again, I'll do it this way. This may just be my progress-obsessed personality though!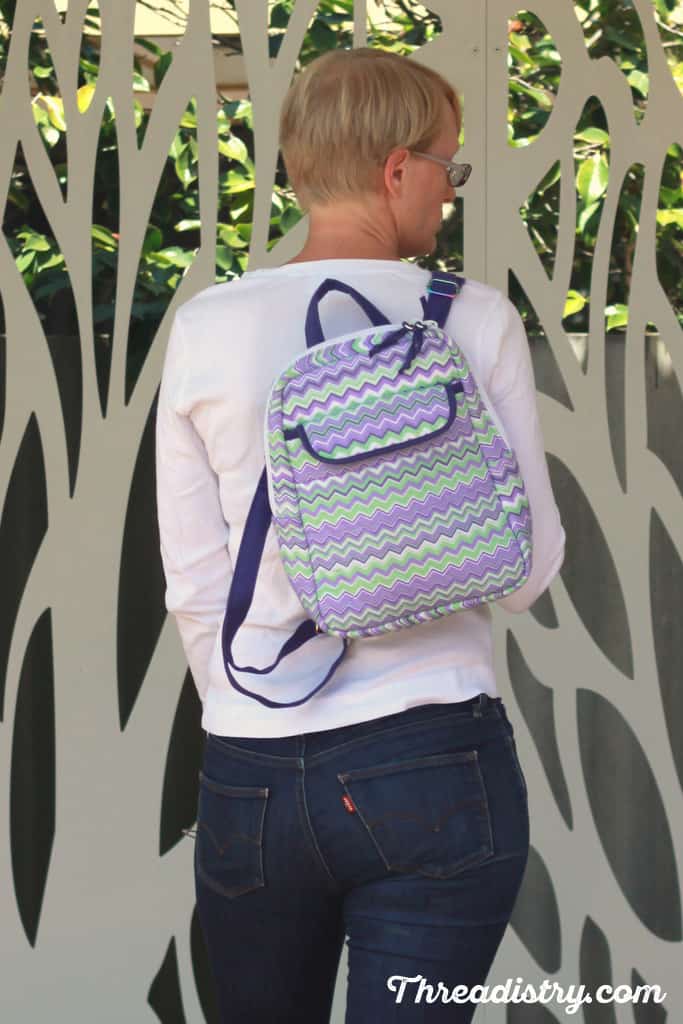 Lastly, the bag is a little smaller than I expected (which I should have realised by looking at the dimensions!). It's more a handbag-sized backpack than a "lug your books around" bag. It was big enough for my daughter to carry a few books, small toys and her tablet, but not big enough for her Build-a-Bear sized teddies. It would make a good size for a toddler or for just carrying a lunchbox and drink bottle.
Overall
I produced a bag I'm super proud of! I may have been able to do it with just a pattern, but I enjoyed taking my time and learning the steps of quite a different project for me.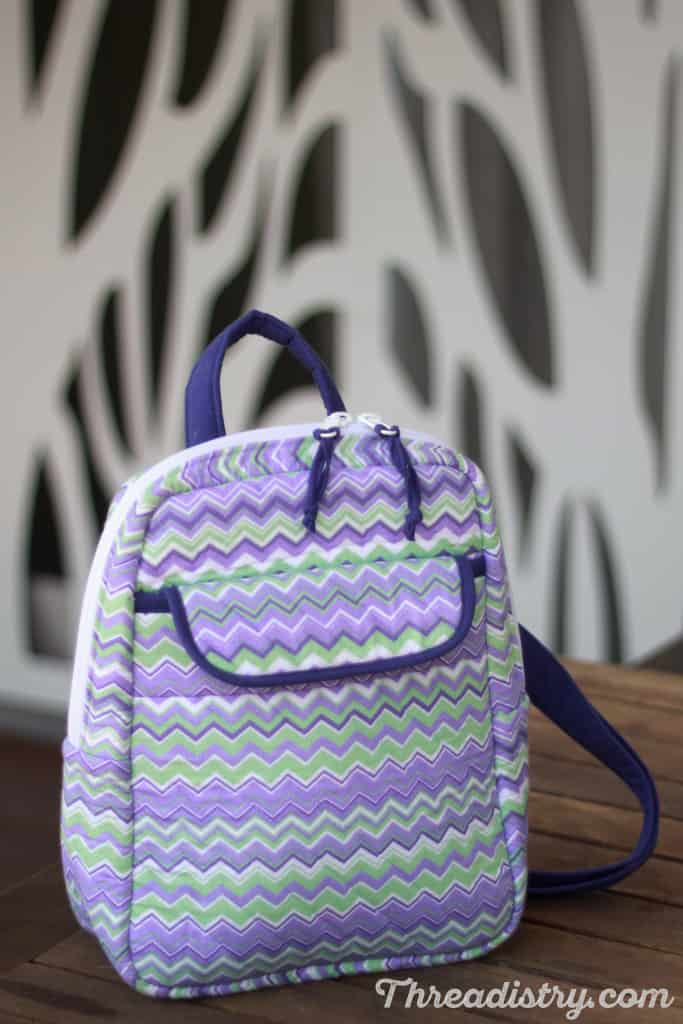 Should I buy the individual Craftsy class? 
The standalone class is currently on sale $19 (USD), with a regular price of $39. A Craftsy annual subscription is regularly $79.99 but is often on sale for less than that. Personally, a discounted annual membership is way better value (assuming you take the time to go through even 1 course a month and make sure you redeem your keep forever classes included with your membership!).
I wouldn't purchase this class with my keep forever coupons. While I might appreciate double-checking some tips and techniques, there is enough information in the downloadable course materials for me to make this bag again.
If you have a Craftsy membership, I definitely recommend watching this course and keeping a copy of the course materials.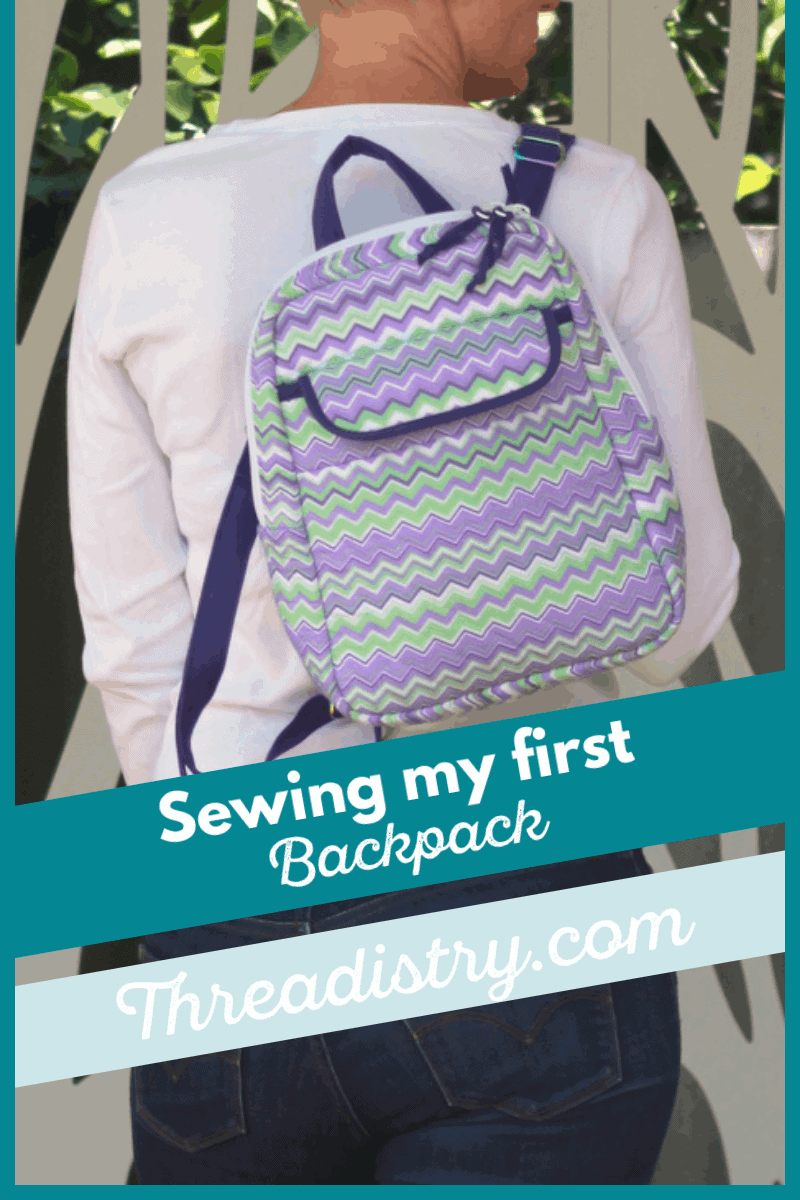 Looking to put your new backpack sewing skills to the test? Find my favourite backpack sewing patterns here.