14 Best bikini sewing patterns for women
Wanting to sew the perfect swimwear for the beach or pool? From micro triangle to full coverage with ruching, here are the best bikini sewing patterns for women.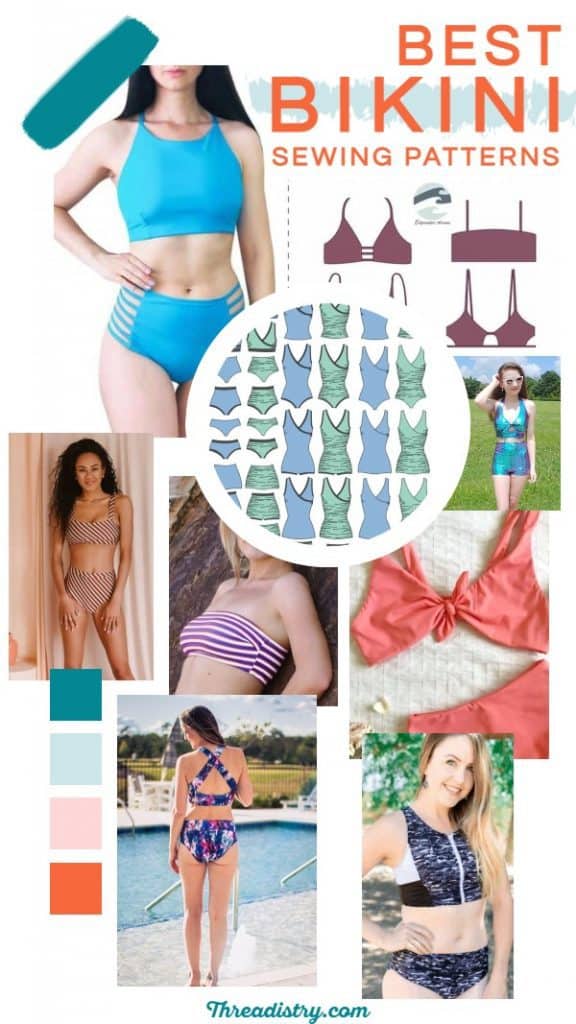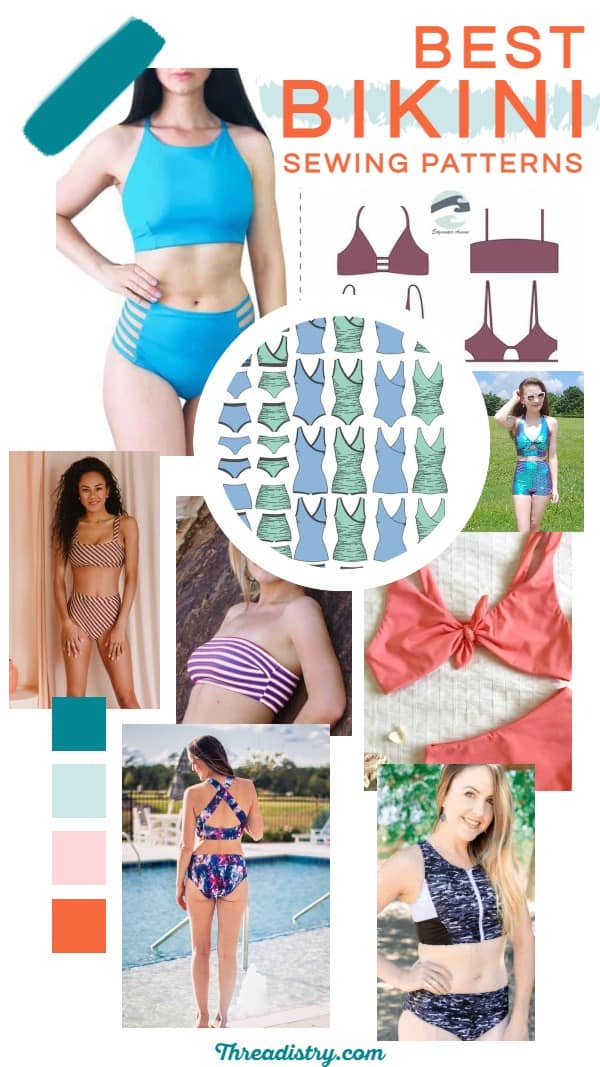 Let's face it – shopping for swimwear is a nightmare. Searching through racks for the perfect style (and in your size too!). Then having to venture to the change rooms (which are either freezing cold or way too hot), with the fear of someone pulling back the curtain.
At least store-bought bikinis are often sold as separates these days (although it feels like they also cost twice as much that way!), so you don't have to worry that your top half is a completely different size to your bottom. But it can still be a challenge to find the perfect top and bottom in your size.
Completely avoid swimwear change room horrors by sewing your own bikini. Get the fit and coverage (or lack thereof) just right with these DIY bikini patterns:
Disclosure: This post contains affiliate links. If you purchase after clicking these links, Threadistry may receive a small commission, at no cost to you.
And soon you will have the perfect handmade bikini without having to venture to the change room!
Searching for the perfect swimsuit fabric for your bikini? Knitfabric.com has a great selection of printed and solid swimwear fabric.
More sewing inspiration: