Where to Find Cheap Fabric to Practice Sewing
When you're learning to sew, you've really got to just dive in and start sewing. But fabric can be expensive and you don't want to destroy that gorgeous fabric.
Even if you've been sewing for a while, if you're sewing a new pattern, it's always a good idea to sew a test version (aka toile or muslin) before cutting your final fabric.
So you need cheap fabric to practice. You want to be able to make mistakes and learn new techniques without sending yourself broke. (Isn't sewing supposed to save you money???).
Here are some of my favourite sources of cheap fabric to practice sewing, so you can grow your sewing skills without shrinking your bank balance (too much)!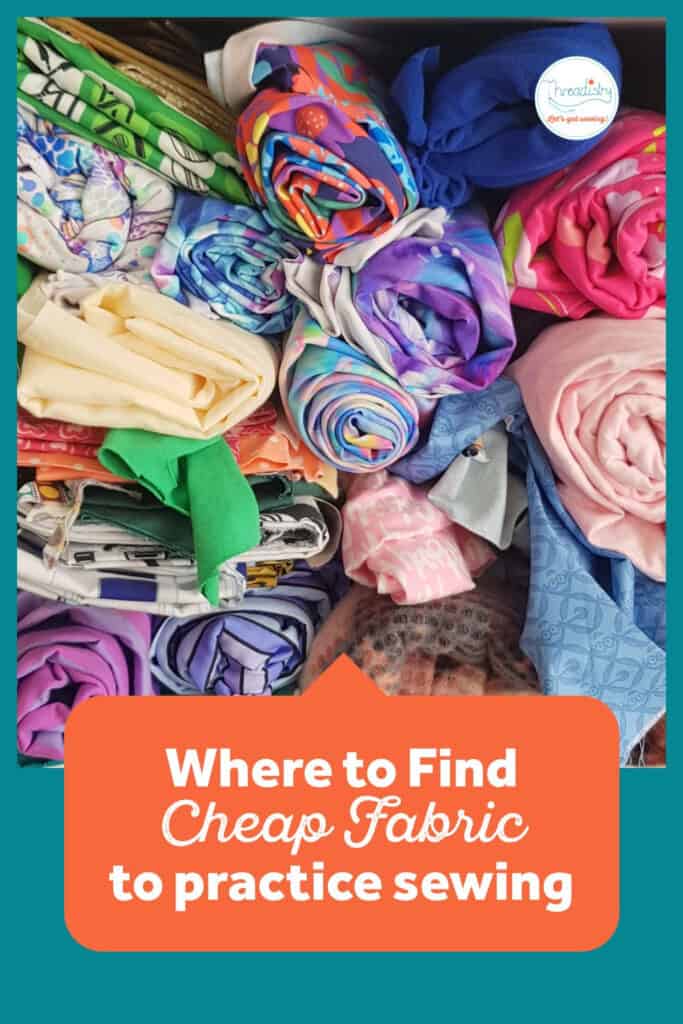 Disclosure: This post contains affiliate links. If you purchase after clicking these links, Threadistry may receive a small commission, at no cost to you.
Watch the video or keep scrolling to read more:
Remnant Bin or Clearance Racks in Fabric stores
Some fabric stores have a remnant bin or clearance rack. Remnant bins can contain discounted fabric from the end of a bolt or that has been incorrectly cut. Sometimes the fabric is damaged or dirty.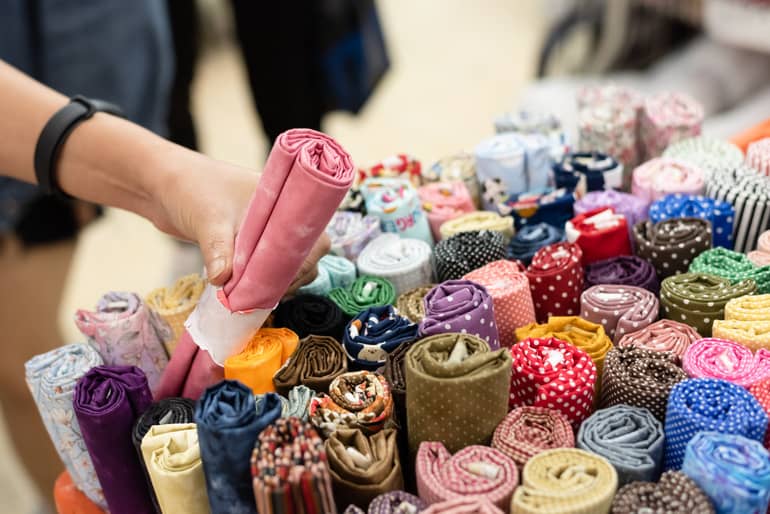 Clearance racks typically have out of season fabrics and fabrics that haven't sold well at discounted prices. Some stores will give you an additional discount if you finish the bolt (or off that as a seasonal promotion).
Both options are a great way to pick up different fabric types at a lower price. And sometimes that print you thought was really ugly actually looks good when it's made into a garment!
I always check the remnant bin and clearance section when I visit my local fabric stores.
Minerva sells remnant mystery bags, with a few different options including knit, ex-designer, summer and winter fabrics.
Craigslist
Whether it's because someone no longer sews, are downsizing or just realise they are never going to sew that fabric in their stash, fabric bundles sometimes come up on Craigslist.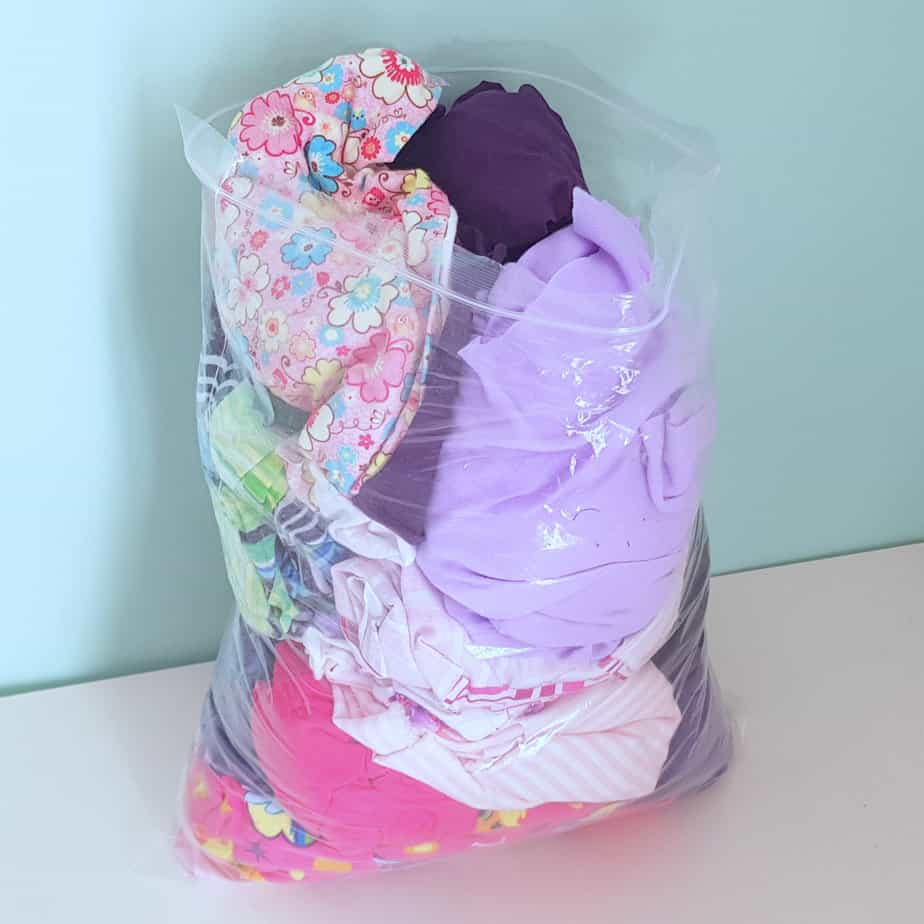 Like with all things on Craigslist, it's a matter of luck whether something is listed in your area when you happen to be looking.
I received a big bag of boy fabrics a few years ago, and I'm still working my way through it. If you have the time to look, you never know what you might find!
Facebook
Another place people got to get rid of no longer needed fabric is Facebook. There are local Buy Nothing Groups that promote giving away useful items within your local community. I occasionally see fabric pop up in my local group.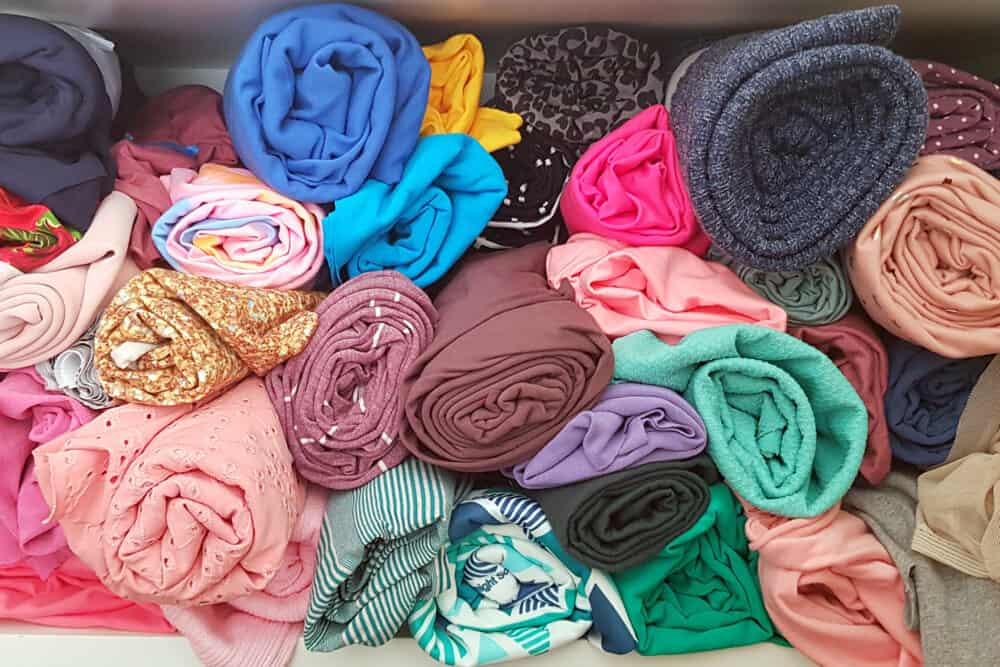 For people looking to sell the excess fabric, there are fabric destash groups or the Facebook Marketplace. Just make sure you pay attention to the price and amount of fabric, but they are not always a good deal!
Thrift stores/Charity Stores
Thrift stores can be a great place to look for cheap fabric. Some thrift stores have a fabric section. Fabric pieces may be partially used, resulting in strange-shaped pieces, but still have plenty of useful fabric, depending on your project.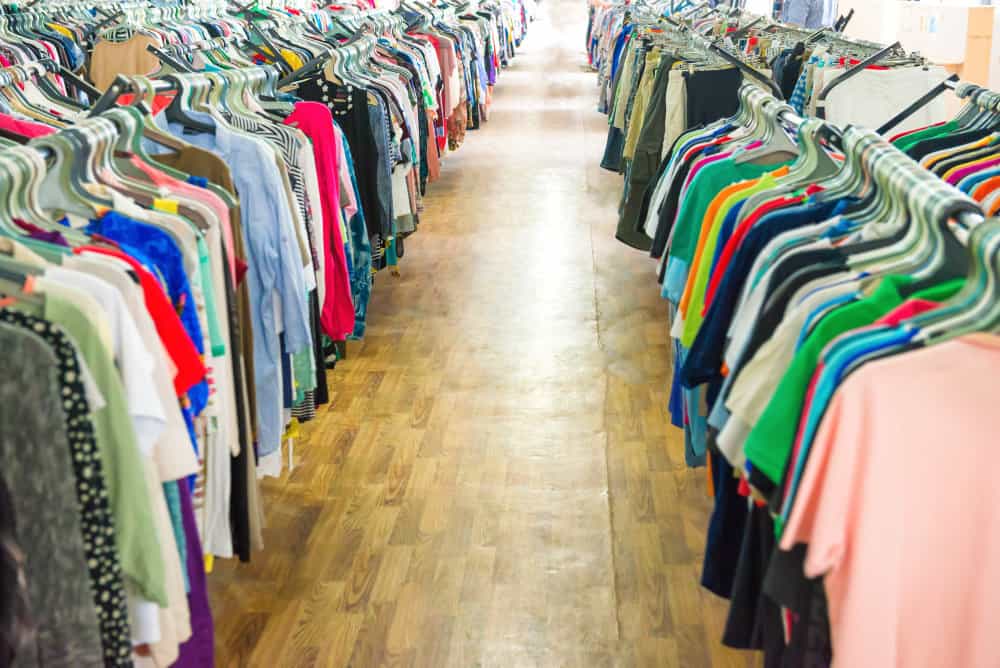 Don't just look in the craft section. Other fabric sources in a thrift store are:
Sheets, pillow covers, duvet covers
Tablecloths, placemats and napkins
Curtains and shower curtains
Blankets and throws
Clothing
Clearance racks at fashion stores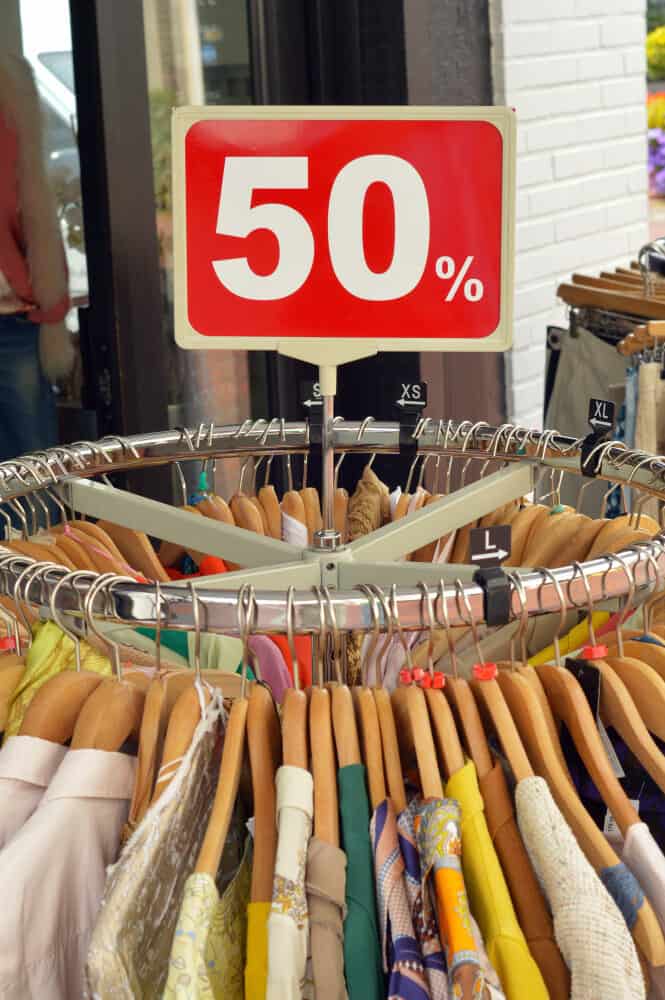 Another source of cheap fabric is the clearance rack at clothing or department stores. You can find heavily discounted clothing, particularly at the end of a season.
Larger sized clothing can be cut down to sew clothing for kids or other smaller items (or just to practice sewing different types of fabric.
It can feel like you're contributing to fast fashion, but that is a personal choice (and personally prefer to use this option sparingly).
Secondhand Goods Sales
Other places where you may find cheap fabric
Estate Sales – sadly, it's not uncommon for people not to have anyone to share their fabric collection with when they pass, and fabric and other notions can be up for sale at bargain prices.
Flea Market/Swap Meet
Yard sales
Your Own Home!
If you look around your house, you may find a treasure trove of fabric options. Almost anything made of fabric can be used to practice your sewing skills. Here's a few household items to look for:
Old sheets
Tea towels
Tablecloths
Old clothes (clothes that are too big, too small, too stained, ripped)
Cloth shopping bags
Painting dropsheets
Old cushion covers and pillow slips
Curtains (just like in the Sound of Music!)
The best way to improve your sewing is to practice. To avoid sewing becoming a money pit, look out for these places to find cheap fabric to practice sewing.
Where do you find cheap fabric? Let me know in the comments.