Cushions and Pillows for the Home: Sewing Inspiration
Spring is here. Yippee! While you might be tempted to dive into Spring cleaning. Stop! Don't do that!
Spring sewing is much more fun than spring cleaning. Instead of cleaning, sew something for you home. I'm sure your home will feel much prettier that way. Cleaning can wait!
My house is desperately in need of a few touches to make it feel like our special place. Here's some of my favourite home decor sewing patterns: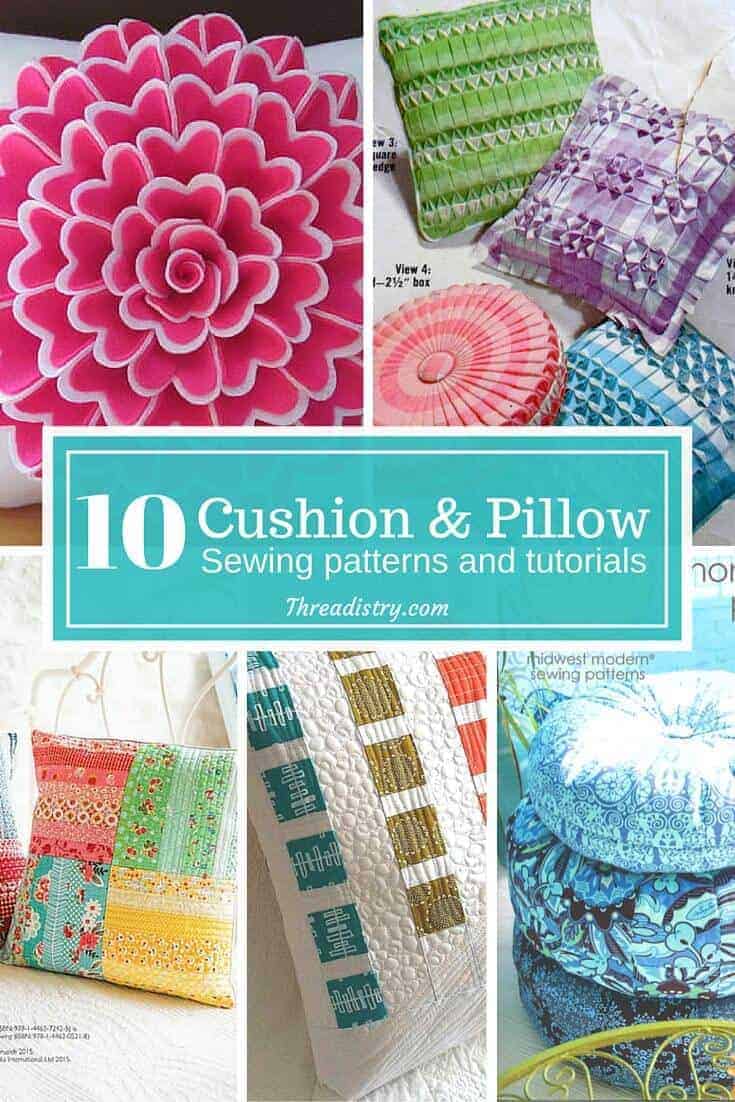 Disclosure: This post contains affiliate links. If you purchase after clicking these links, Threadistry may receive a small commission, at no cost to you.
Cushion add comfort and personality to the home. My husband worries that I'm going to fill the house with throw pillows, but a few here and there are ok, aren't they?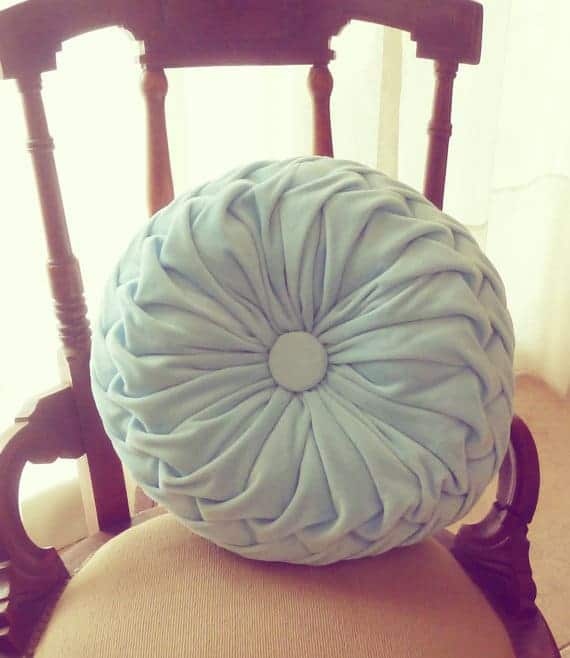 Soles has this pretty round, smocked pillow pattern. I love the colour as much as the pillow design!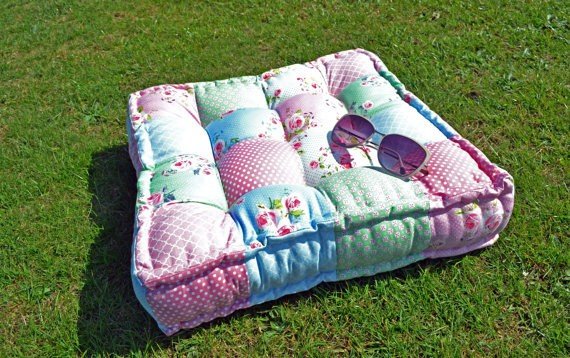 The square quilted cushion from Owl and Sewing Cat looks so comfy to sit on.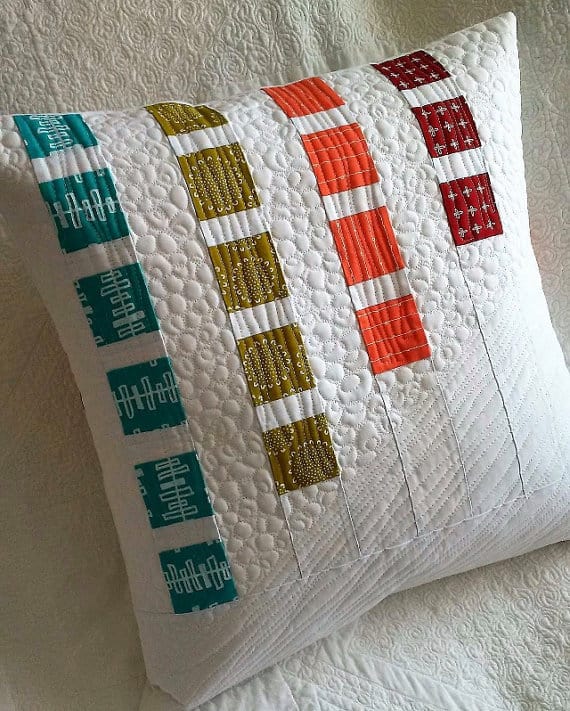 Turning your favourite quilt blocks into cushions is another great option. I love this quilted cushion design from Sugar Free Quilts.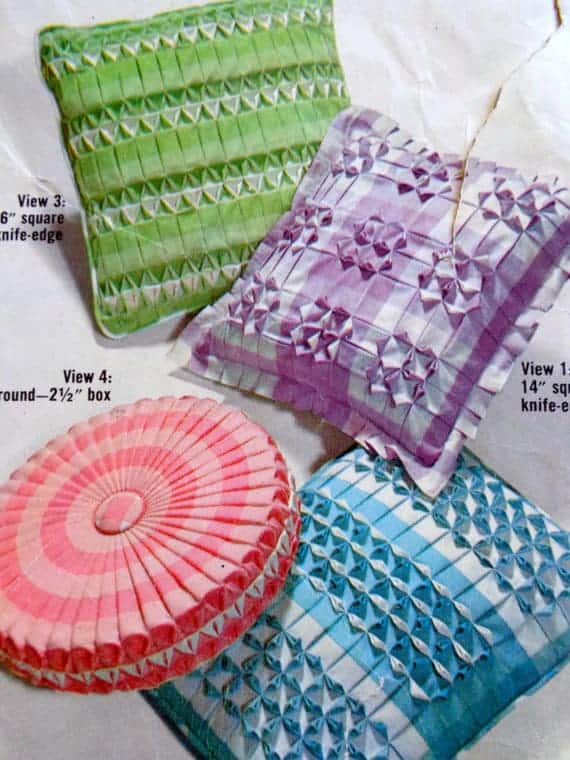 Fo an old-fashioned smocked cushion, this vintage pattern from Simplicity is so pretty. I love the round cushion.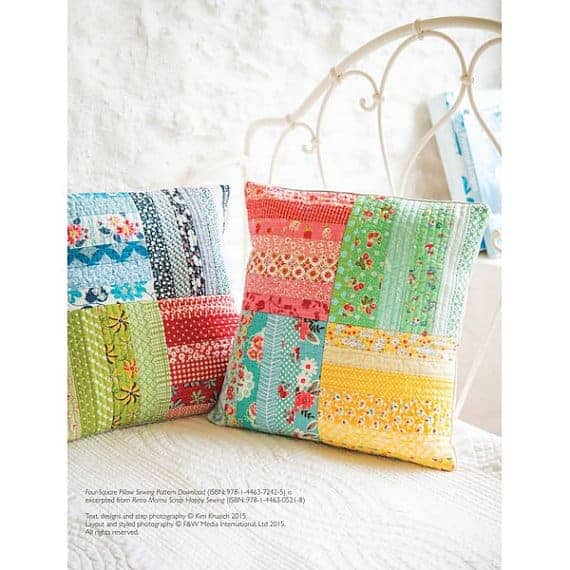 If you want to use up your fabric scraps, make this four square pillow from Retro Mama.
This felt ruffle cushion pattern from Lilly Blossom is so pretty.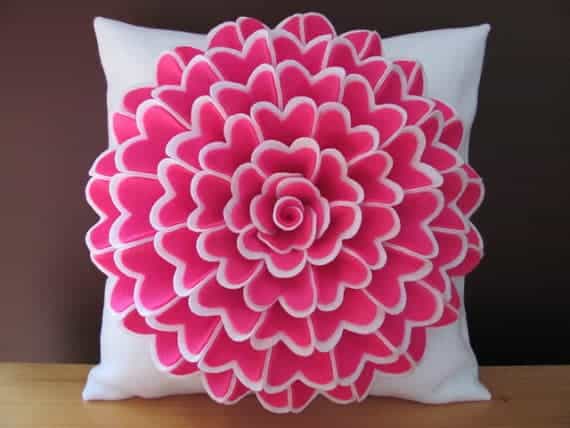 Another gorgeous design is the Isabella Flower Pillow from SewYouCanToo. It just makes me smile!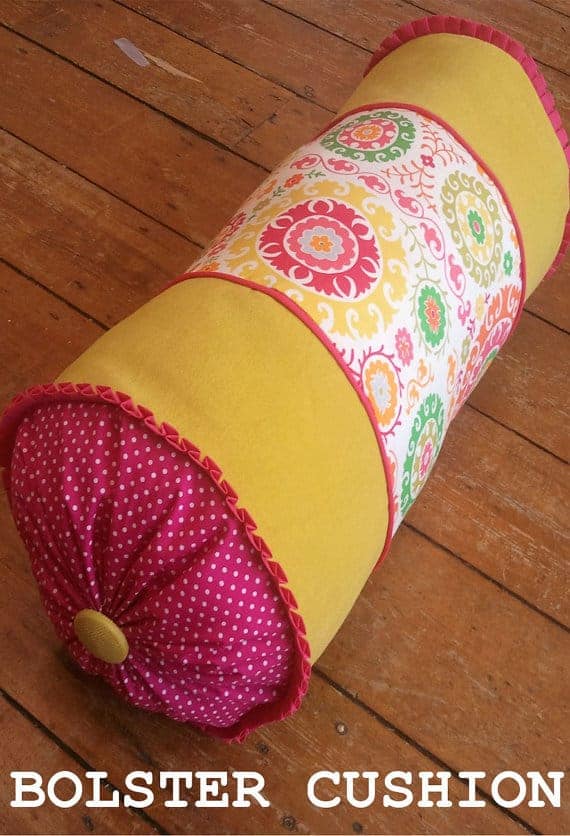 Bolster cushions are a different way to add some style to your bed or sofa. Owl and Sewing Cat has a cute bolster cushion sewing pattern.
Another option for a floor cushion is the Honey Bun Pouf from Amy Butler.
Or you could make some bean bags, with the pattern from Vintage knits 4 baby.
If you're looking for something else to add a bit of style to your home, check out the Etsy Home Decor Hub for more home decorating inspiration.