Cute Sewing Patterns to make you smile
In challenging times, sometimes you just need a cute sewing pattern to make you smile. Here are my favourite adorable sewing projects.

These days, I'm looking for distraction, searching for something to make me smile and take my mind off the events of the world. Sewing is a great way to keep myself busy, and gives me lots of opportunities to #standwithsmall – small businesses, that is.
A big part of the online sewing community is supporting small businesses, from indie pattern designers to custom fabric suppliers. It is more important than ever to support these places, to make sure they are still there when things turn around.
Today, I'm sharing three of my favourite pattern designers that make me smile with their cute animal patterns. Whenever I visit their stores or sew one of their patterns, the cuteness just brightens my day.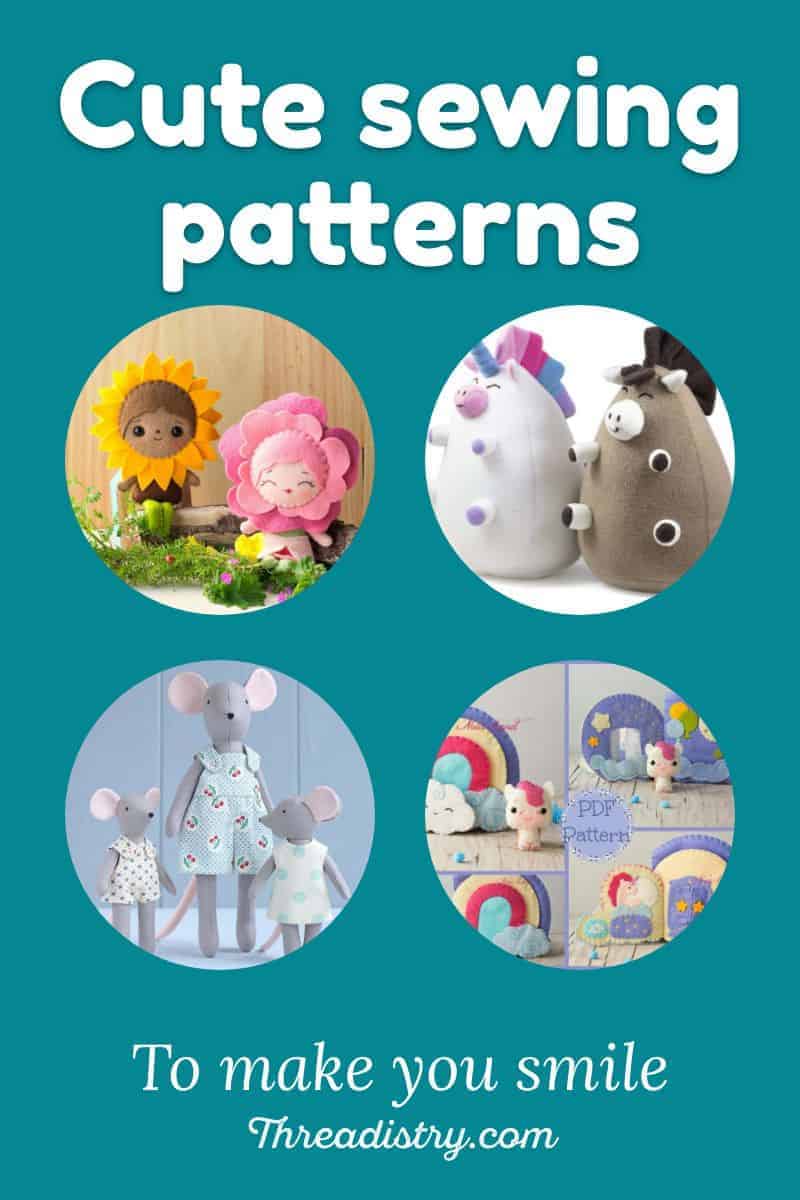 Now how am I going to pick which patterns to feature!
Disclosure: This post contains affiliate links. If you purchase after clicking these links, Threadistry may receive a small commission, at no cost to you.
Noialand – cute characters (and homes to match!)
Noialand has such sweet and whimsical sewing patterns. They are cute and bright, with lots of amazing details. Here are three of my favourites: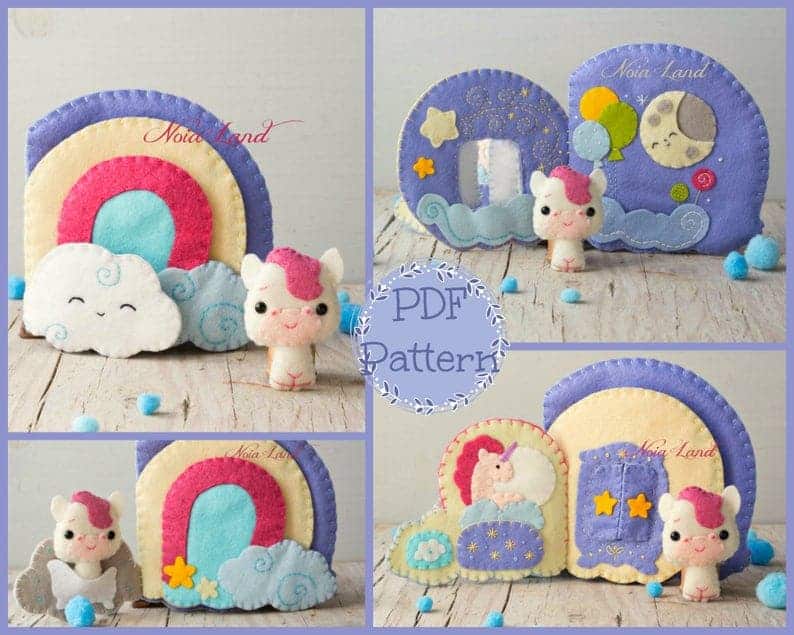 My daughter loves all things unicorn and rainbow, so the Unicorn toy with rainbow house quiet book definitely caught my eye. All the little rooms could give you hours of peace and quiet while your kids lose themselves in this imaginary world.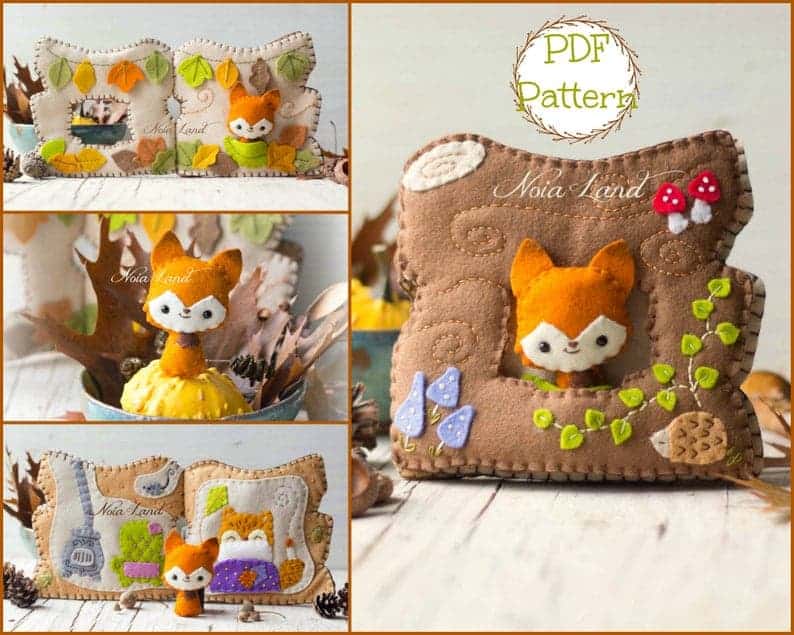 Something for the boys (or fox-loving girl) is the Fox toy with tree house quiet book sewing pattern. Once again, lots of detail and a whole little world to escape into. It's perfect for creating fun stories.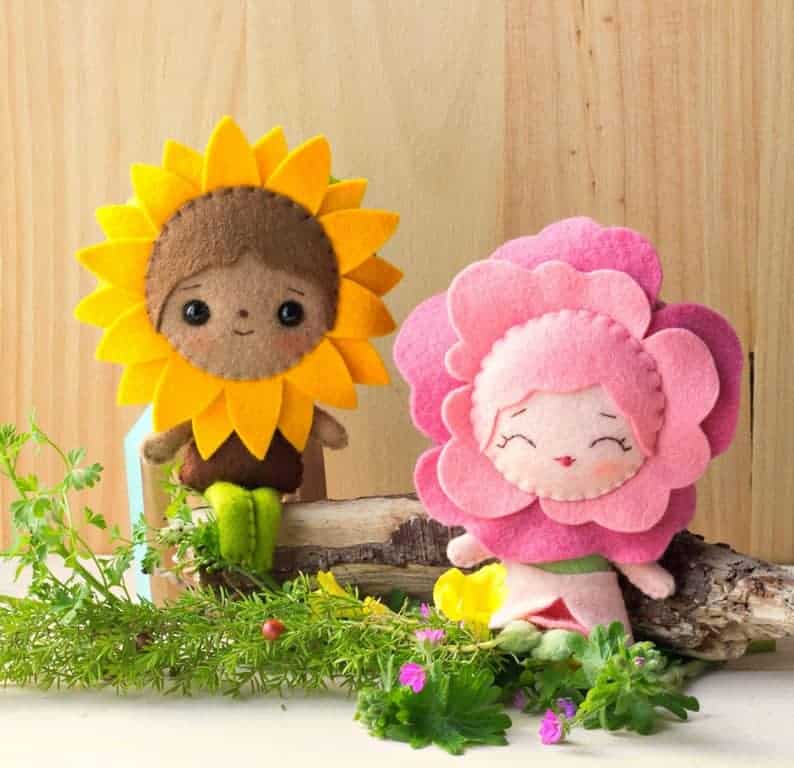 For something that is pure sweetness, check out the Rose and Sunflower fairy dolls sewing pattern. Their sweet little faces just make me smile.
Vechernie Posidelki – cute animal patterns (with clothes too!)
Vechernie Posidelki has some adorable animal sewing patterns (and some great organizer patterns too, for something completely different!). Here are a few of my favourites: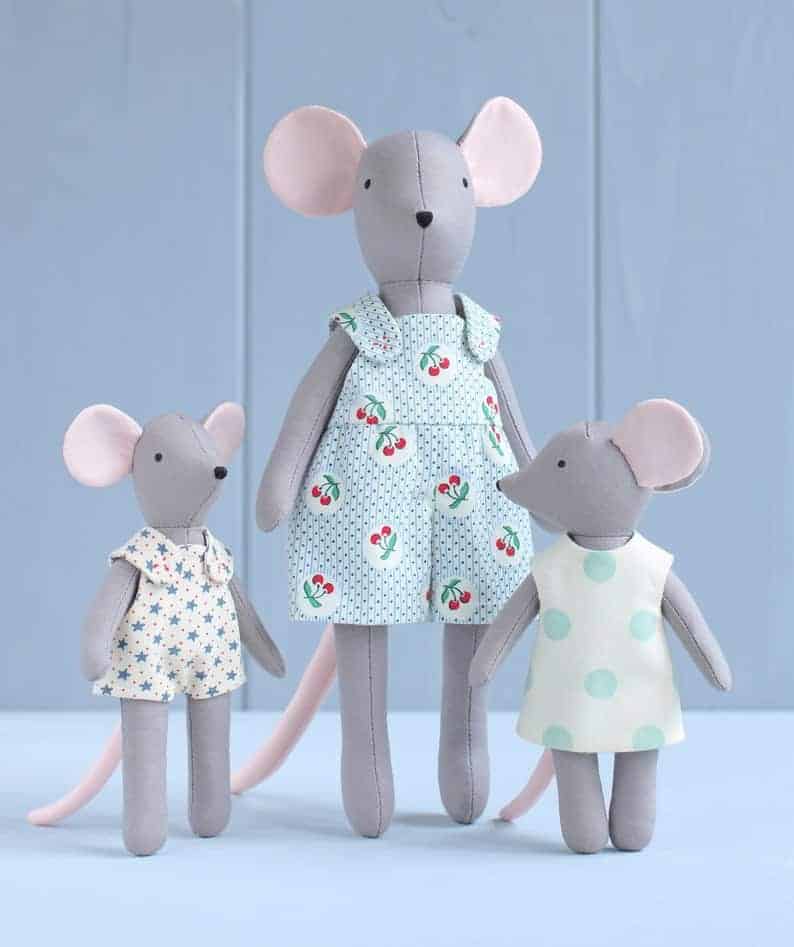 The Mouse family sewing pattern includes Mummy mouse and the two little ones, including all their outfits. It's such a fun little family, perfect for pretend play.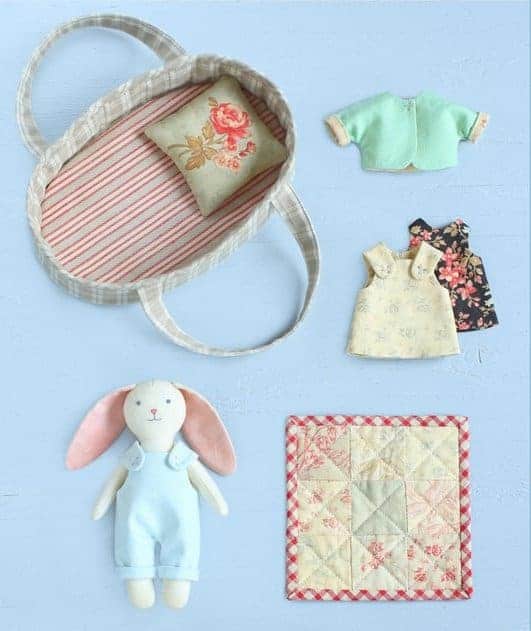 If rabbits are more your thing, this Mini Bunny sewing pattern with a basket, bedding and lots of clothes. That's hours of entertainment for a little one with a big imagination!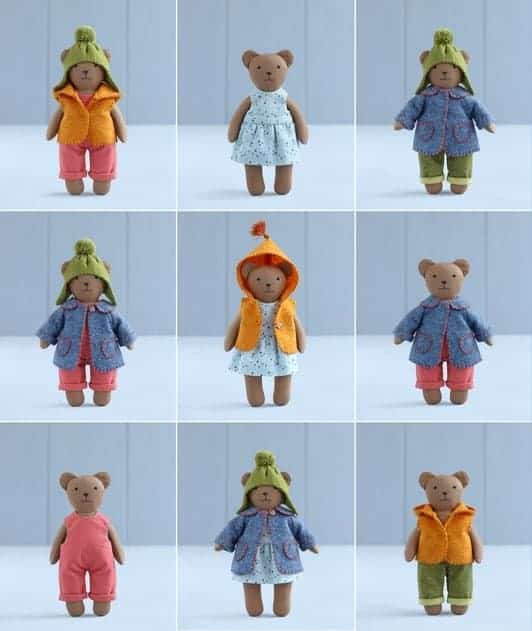 I love the mix and max wardrobe from this Mini bear sewing pattern set. So many options (especially if you make the outfits in a few different fabrics). It's a great scrap-busting project too.
ArtTony Toys – fun roly poly animal sewing patterns
ArtTony Toys have such fun and unique designs. The roly poly designs of their fatty toys are so cute and cuddly, and just make me smile.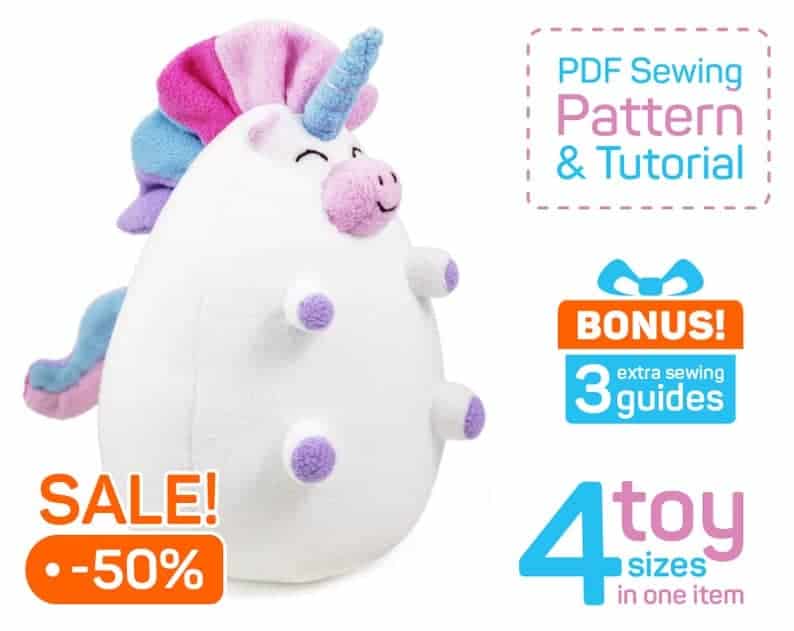 One of my kids iPad games had a "fattycorn" in it, so my son picked the Fatty unicorn sewing pattern for his Christmas gift to his sister last year. It was really fun to sew and my daughter loved it!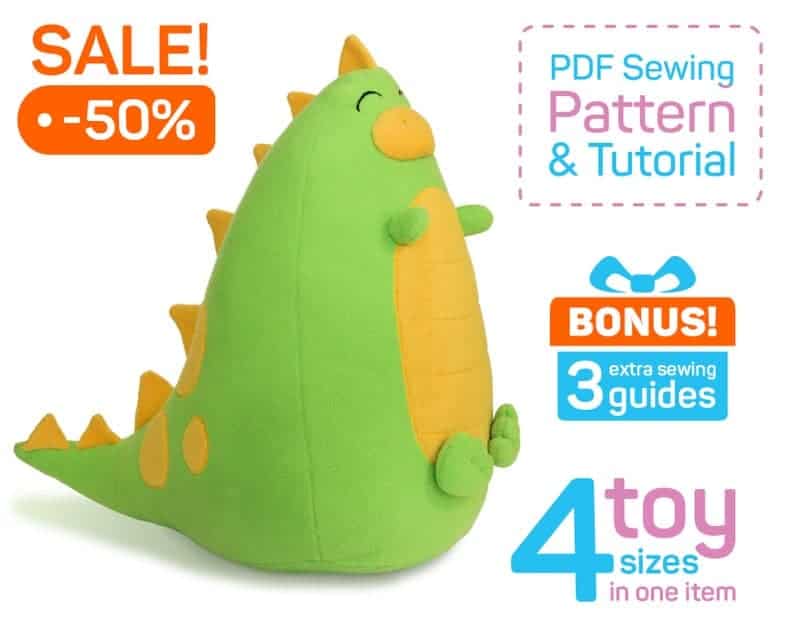 For the dinosaur-lover, there's the fun Fatty dinosaur stuffed animal sewing pattern. Something about those stumpy little legs is just too adorable!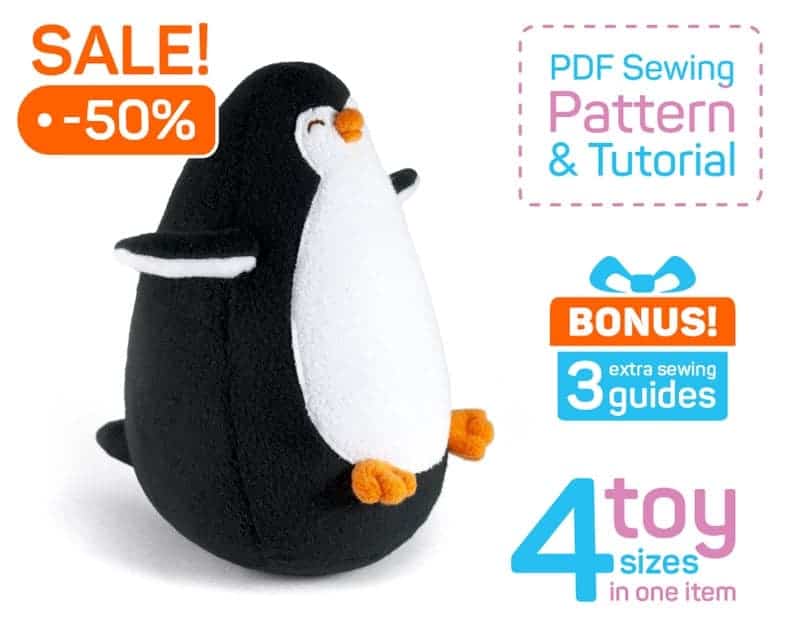 Finally, who can resist the Fatty Penguin sewing pattern. I can just imagine it bobbling along.
I hope these gorgeous patterns have put a smile on your face. Happy sewing!
For more inspiration to support small businesses, check out the Etsy StandWithSmall Editors Picks' Page.