Gorgeous DIY Flower Crown for a fairy princess
My daughter received a fairy door for her birthday, and so we now have a fairy living with us. Isabel writes notes for my daughter and leaves fairy dust and the occasional gift. My daughter is obsessed with all things fairies, so the fairy crown from Rebecca Page is the perfect gift for her!
Disclosure: This post contains affiliate links. If you purchase after clicking these links, Threadistry may receive a small commission, at no cost to you.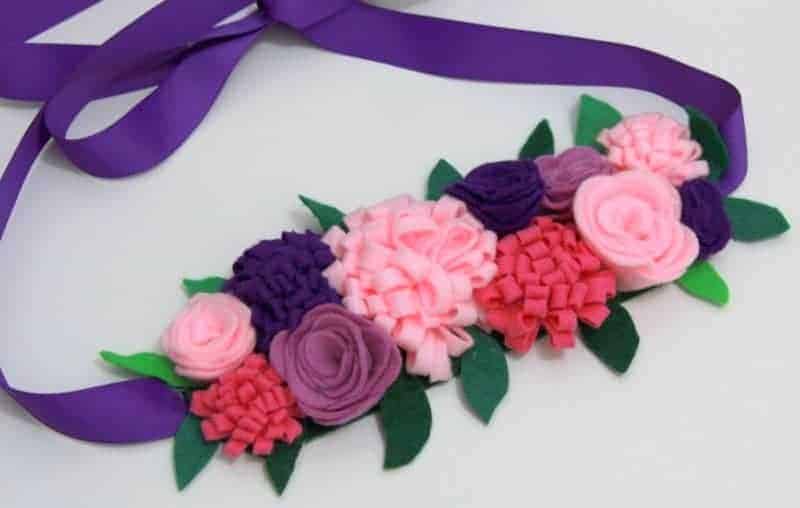 I thought it would be nice for Isabel to leave a present for my daughter on Christmas day, and this DIY Floral Crown would be a wonderful gift. Unfortunately, my daughter caught me sewing the flowers – don't you hate it when the kids come out of the bedrooms at night. To get around this, I pretended I was just making the flowers for fun. Last night, Isabel left a note saying she'd taken the flowers for a surprise, and she hoped I didn't mind. Phew, hopefully, I'll get away with this!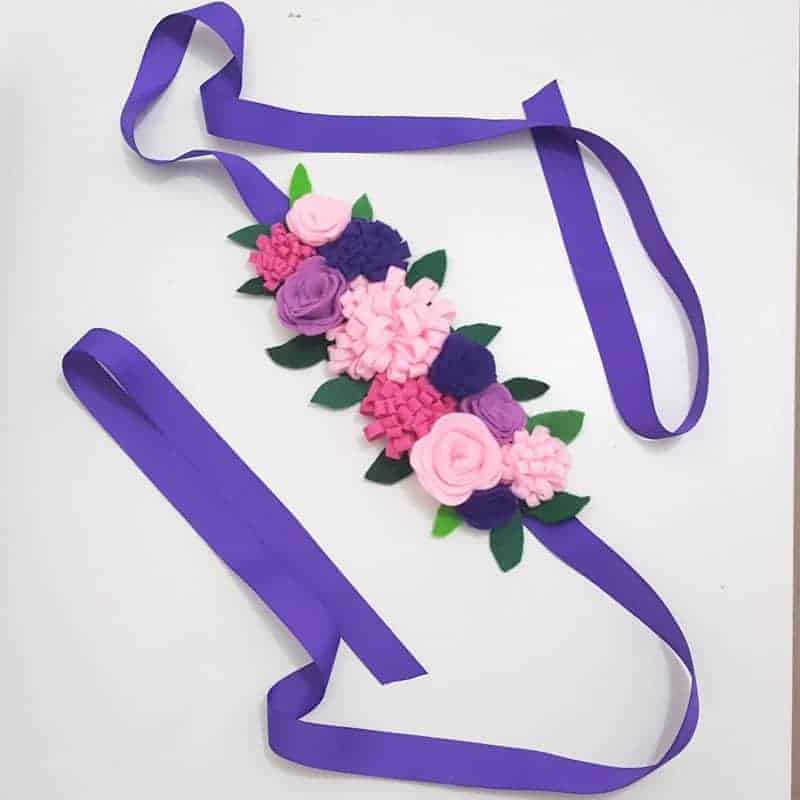 Now, onto the pattern review. This sewing pattern is basically a tutorial for making three different kinds of felt flowers – rosette, pompom flower and a combination of the two, and there are printable templates for three different sizes of each, along with two styles of leaves. There are limited step-by-step photos and the final construction of the crown just refers you to look at the final photos to put it together. The product photos on the pattern page show a few different styles that different people have made, so I used one of them for inspiration.
I made each flower in two different sizes and different colours using the felt I had in my stash – I used some wool felt and some acrylic felt. I cut the rosette flower templates out using my Brother Scan'n'Cut, and hand-stitched the flowers (you could use a hot glue gun if you prefer), but I used my hot glue gun for the final construction of the crown, mainly because I had everything laid out just the way I wanted and I wasn't confident I'd be able to sew it together just the way I wanted.
Overall, the DIY floral crown was an easy sew and it turned out very pretty. I was hoping for a few more in-process photos and details for laying out the flowers for the crown. The pattern also includes an elf leaf crown and a fairy wand (my daughter has enough fairy wands, and I didn't have the time or energy to make another!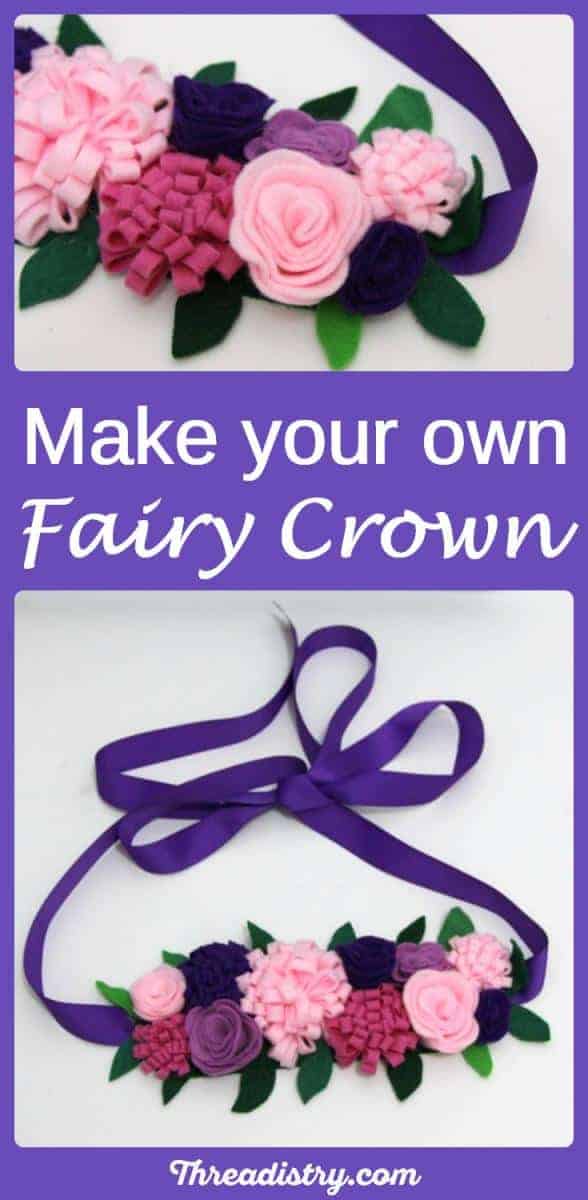 I can't wait to see the look on my daughter's face when she gets her DIY Floral Crown from her fairy on Christmas Day. I won't be able to take the credit, but I know she'll love it!