Keep track of your fabric with free printable fabric stash labels
Is your fabric stash growing faster than you can sew? These fabric stash labels will help you keep track of your fabric.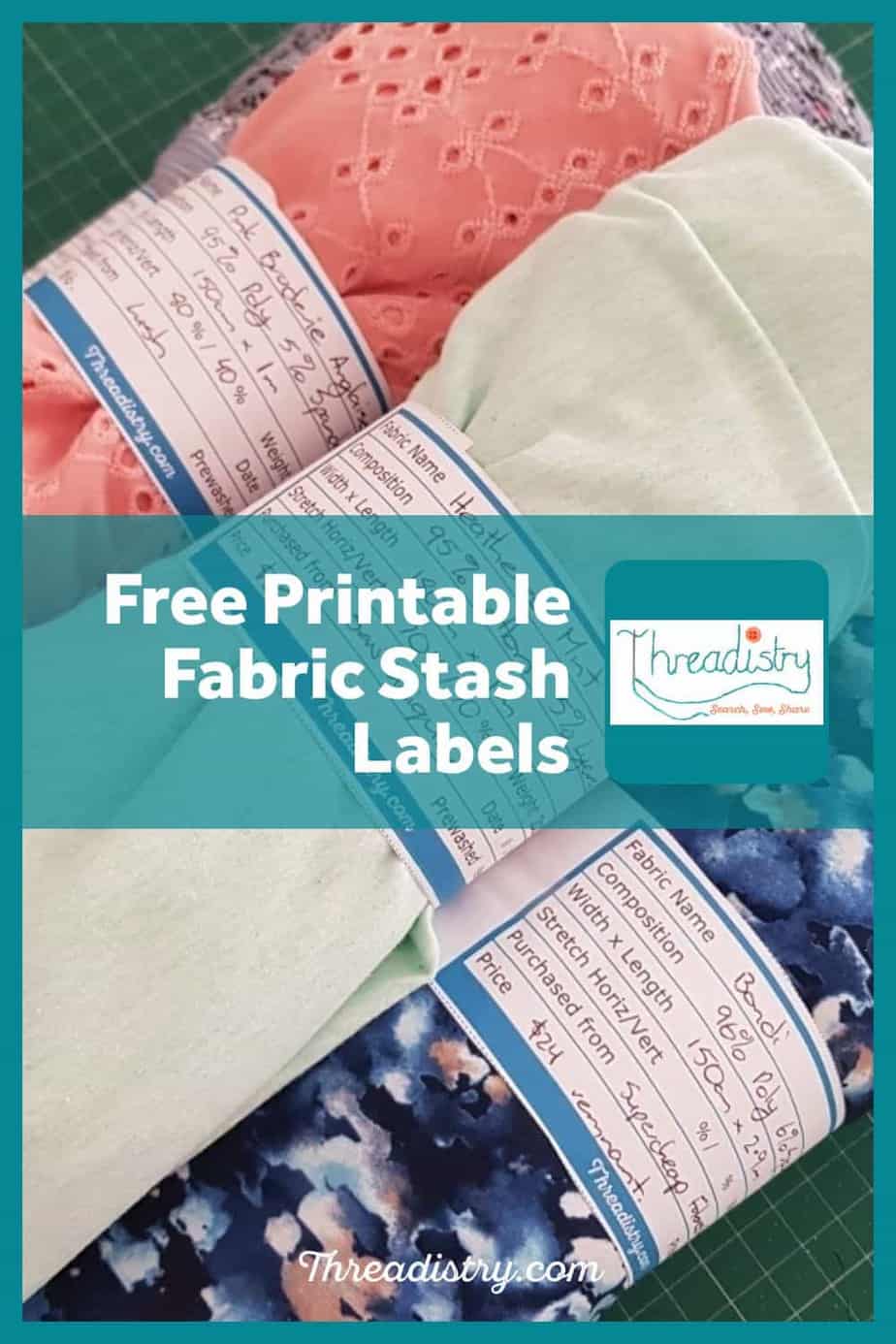 When I first started sewing (and building my fabric stash), my fabric collection consisted of quilting cotton, cotton lycra and felt. I didn't have a whole lot of fabric, and it was pretty easy to tell which one was which!
The more I sew, the more adventurous I've become with my fabric choices. I love experimenting with different fabric types, and getting the benefit of the different drape and textures.
But it's getting harder to keep track of what is what? Is this fabric cotton lycra, double-brushed poly, bamboo or rayon modal or something else?
And which fabric store did I get that gorgeous fabric from? How can I get more!!
So I created these simple fabric stash labels: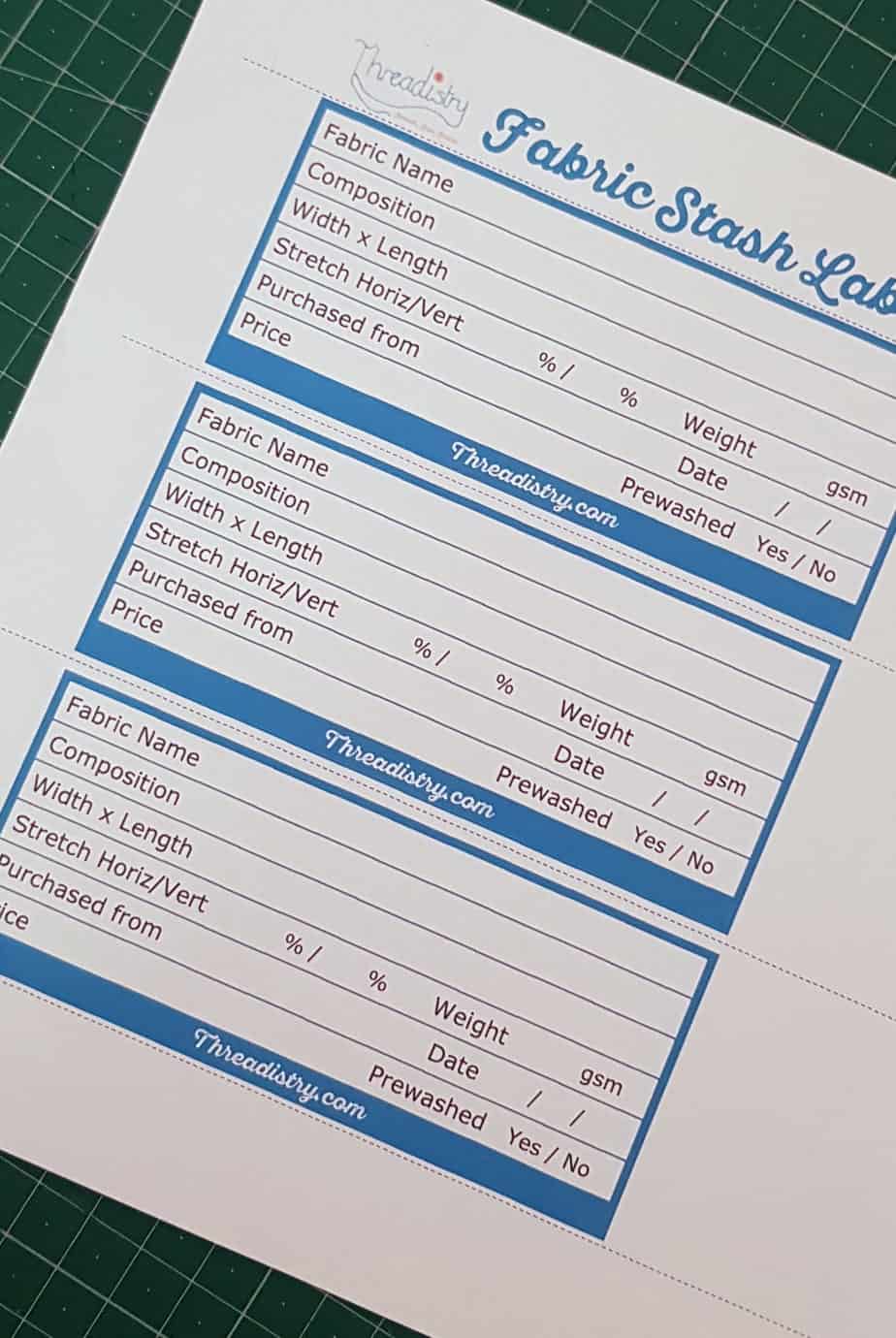 This template is designed for knit fabrics (but can also be used for woven) and includes:
Fabric name
Composition
Width and length
Stretch percentage (horizontal and vertical)
Weight (gsm)
Where the fabric was purchased
Price
whether it's been prewashed or not
I like to store my knit fabrics rolled up. I find it easier to see what I have and be able to pull out a roll without having all my fabrics topple over. The fabric labels wrap around the rolls, and then I tape them in place. (I was inspired by how fabric is labelled in my local thrift stores).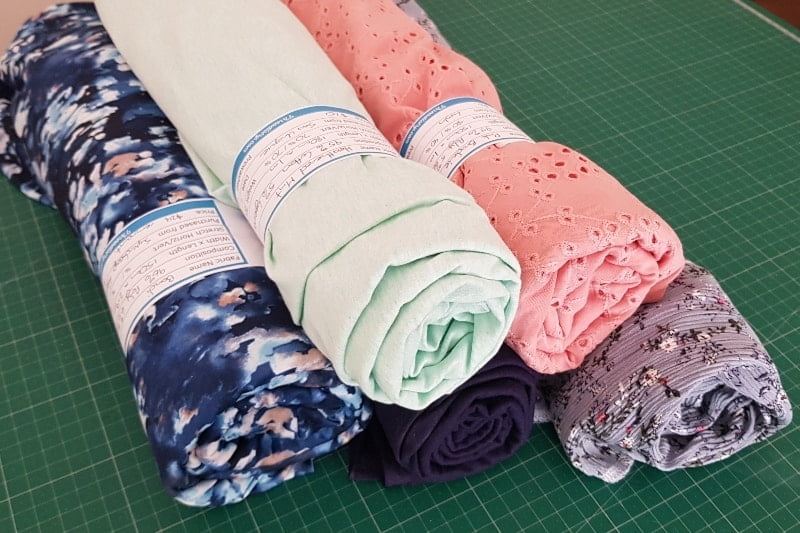 If the rolled up fabric is too large for the label, I either tape it on with washi tape or masking tape (that won't leave a residue on the fabric) or grab another strip of paper and tape the two pieces together.
I've also created a smaller label, without the wrap-around, if you prefer to pin or stick it to your fabric (especially if you're a fabric stacker!):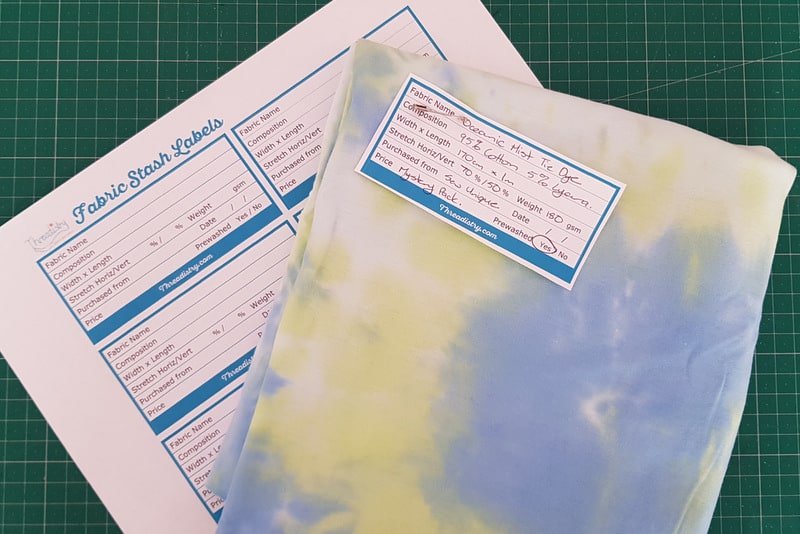 Now I can quickly see if a fabric is suitable for a pattern (and order more if I loved it!).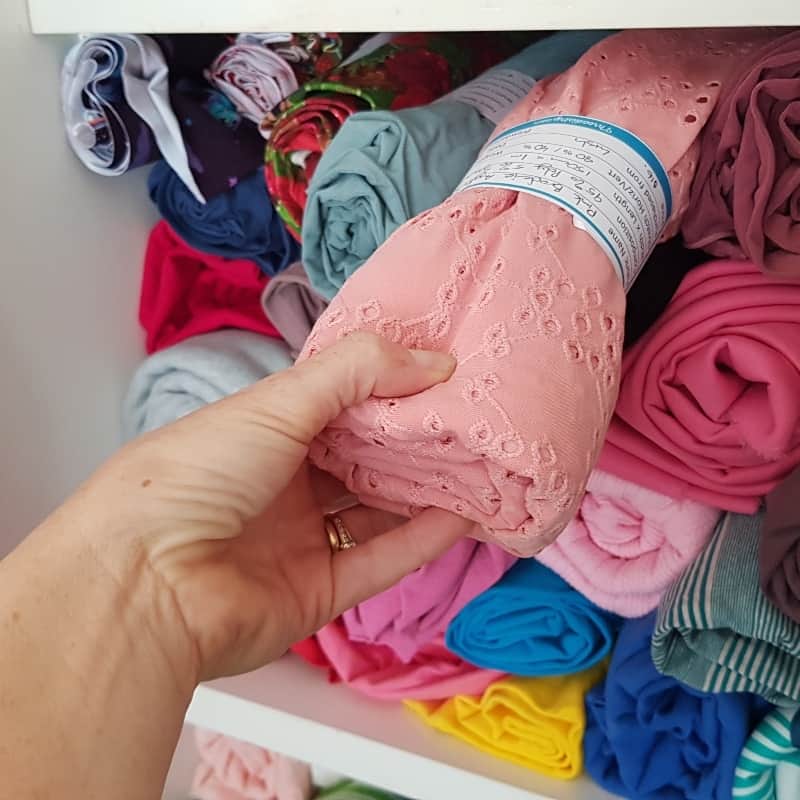 Get your free copy of the printable Fabric Stash Labels here:
Looking for more sewing organisation ideas?