How to keep track of which needle is in your sewing machine
If you're like me, and you sew with different weights and types of fabric, it can be difficult to remember which needle you last used in your sewing machine.
One of the things I love about sewing is there's always something different to sew (I get bored sewing the same thing). I sew so many different projects that it all starts to blur together and I have no idea which needle is in there.
Is that Size 70/10 ballpoint jersey needle from sewing a delicate knit, or is that Size 90 denim needle from top-stitching those pants?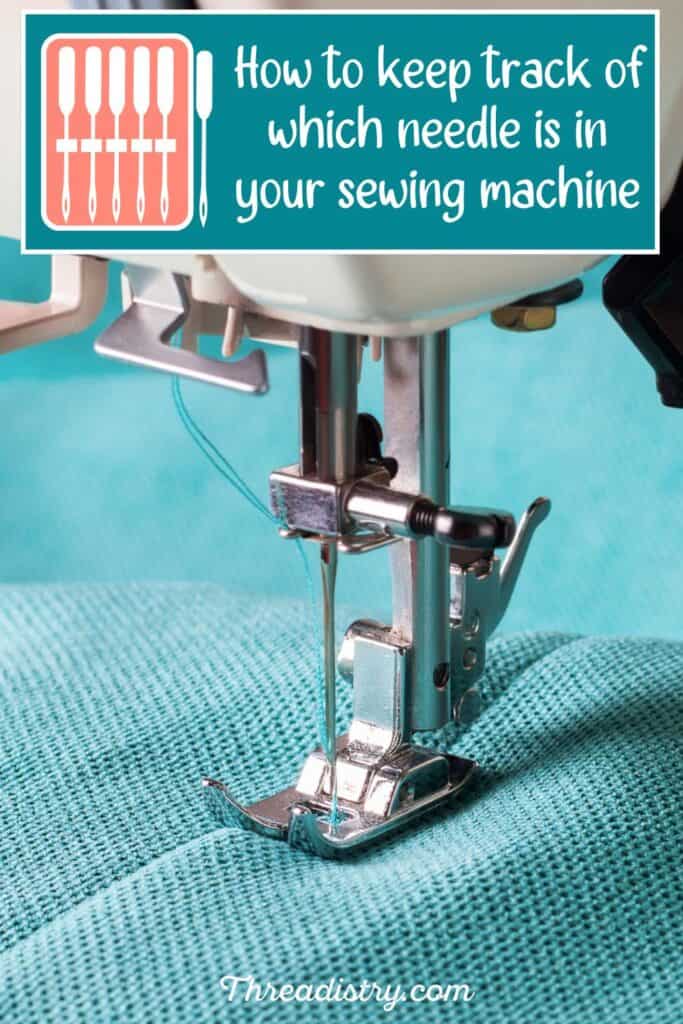 Disclosure: This post contains affiliate links. If you purchase after clicking these links, Threadistry may receive a small commission, at no cost to you.
I could take the needle out of the sewing machine, turn it in just the right direction to the light, squint and read the tiny writing that's stamped on it. I'm not going to count that as a method because, well, it's a nightmare (even if a newly updated glasses prescription)!
I've found a few easier strategies to keep track. Here are my favourite ways to remember which needle is in your sewing machine.
Watch the video or scroll down to keep reading (number 4 was added after I made the video):
Not sure how to change a sewing machine needle? Follow this step-by-step tutorial.
1. Write it on a sticky note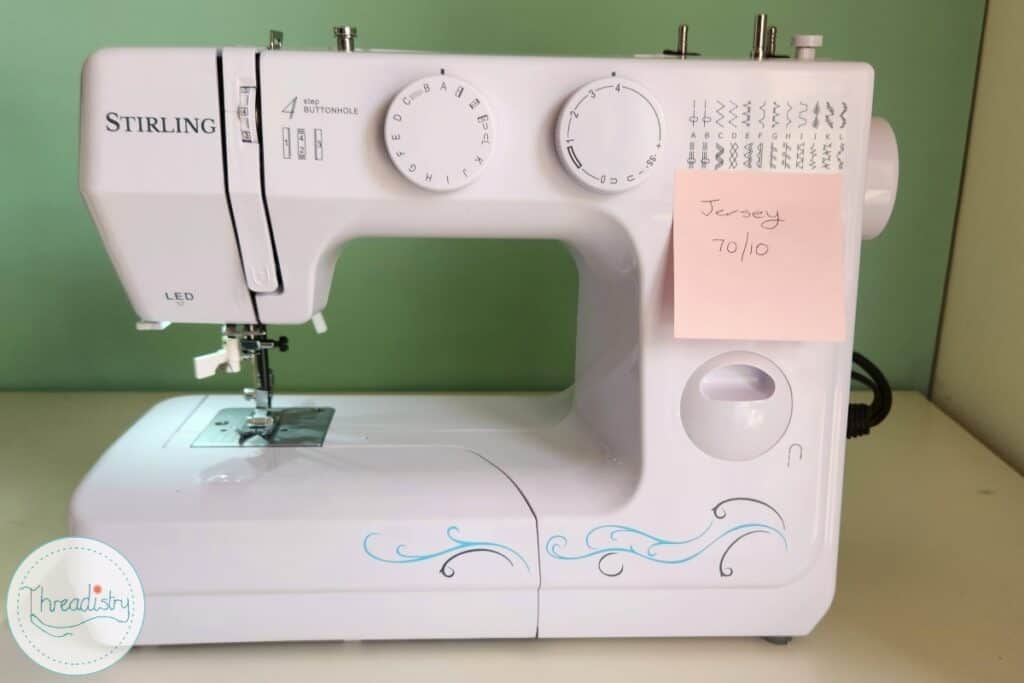 First, you can write it on a sticky note and stick that to your machine. Simple, but it does take a bit of effort and if you're leaving it on for a while, that sticky note may not stick so well and float away.
2. Use a fabric scrap
Leave a scrap of fabric under the needle of your machine.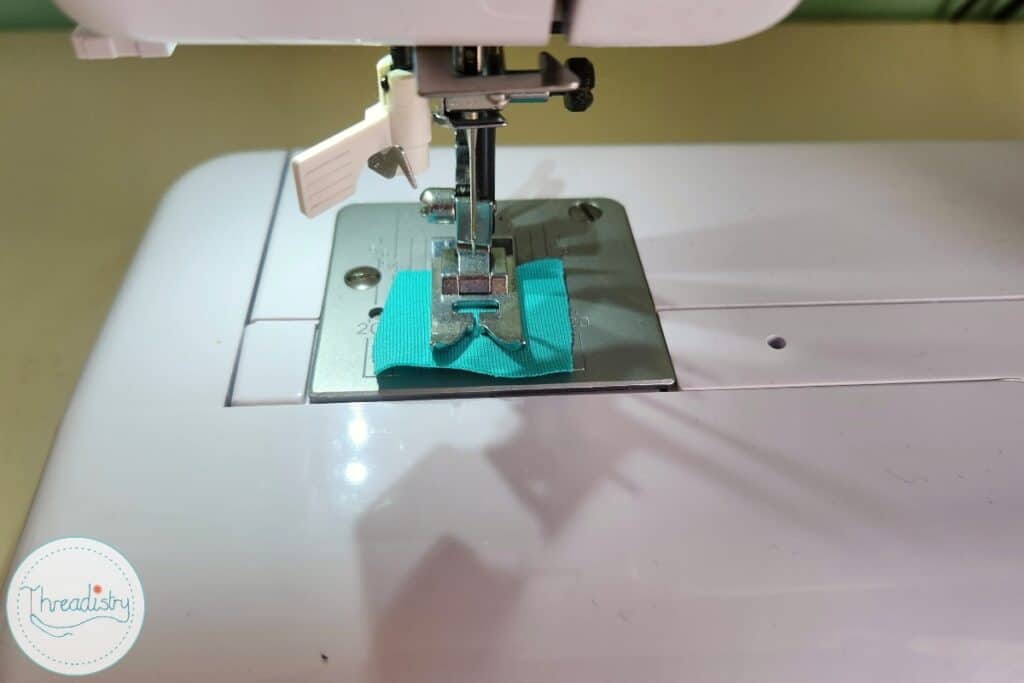 When you head back to sew your next project, you'll remember what your last project was and, hopefully, what needle you used.
3. Put the needle case in a special spot
This is the method that I use the most. I store the case the needle came in in the storage compartment of my sewing machine. Just make sure you store your other packets somewhere else otherwise you're just going to confuse yourself!
Another option is to Blutak the packet onto your sewing machine wherever works best for you.
Using the needle case works really well when the packet only contains one size of needle. But what if you have one of those assorted needle packets with different sizes in one case?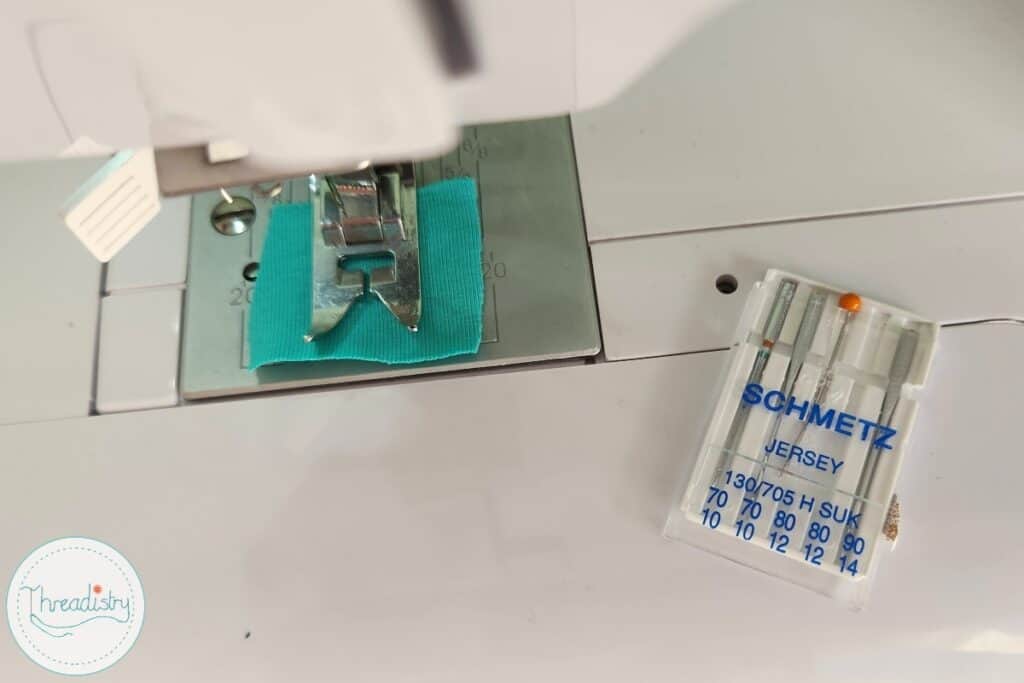 Slide a ball-head pin into the slot of the needle you're using, and then store it in the same way. Another idea is to paint an old needle with nail polish or a paint pen and leave that in the case.
4. Use a needle-sorting pin cushion
This needle-sorting pin cushion is a great way to keep track of the sewing machine needles you've used but still have some life left in them, but you can also use it to keep track of what needle is in your sewing machine. Simply place a pin in the right section of the grid – a cute pin with a fancy head will make it stand out!
Get the needle-sorting pin cushion from Amazon, Madam Sew or Etsy.
There are my tips for how to keep track of what sewing needle is in your machine (no squinting required). How do you keep track, or do you just have a better memory than me and don't need these tricks?
More sewing tips: