Fave Fabric Friday: Chicken fabrics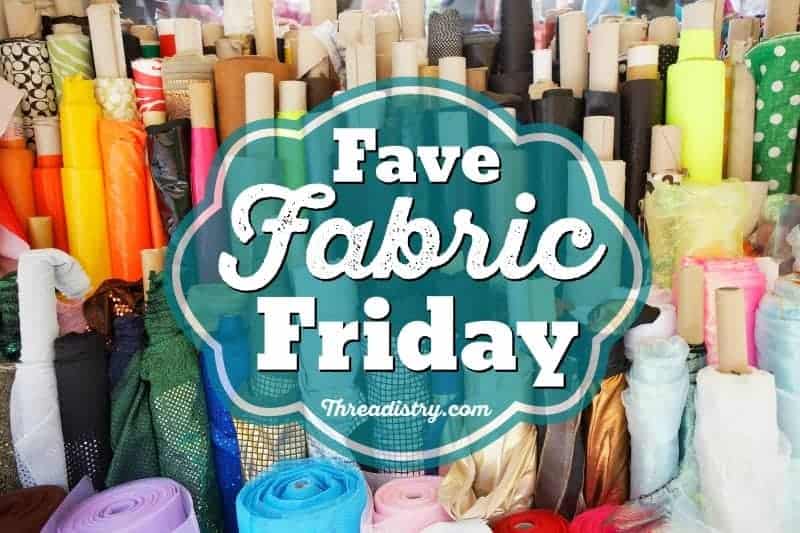 Disclosure: This post contains affiliate links. If you purchase after clicking these links, Threadistry may receive a small commission, at no cost to you.
It's time for another Fave Fabric Friday, and this week, it's going to be a bit random. My 9-year-old son loves chickens. I don't know why. We don't have chickens (although there used to be a couple at our old school – Google and Bing, but today, I'm pecking around for chicken fabric.
Surprisingly (well to me anyway!), there are a lot of different chicken fabrics out there! These chicken fabrics are no longer available – find more chicken fabric at Fat Quarter Shop.
Firstly, there is the Chicken Chique collection by Loralie Designs: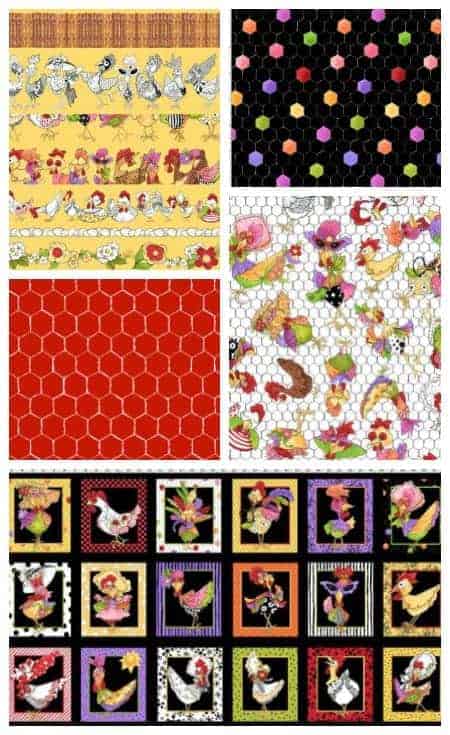 This collection includes:
Portrait panels with a black or white background,
Chicken Strips in yellow, black or white with rows of different chickens,
Chicken Coopers with a random collection of chickens in yellow, red or white,
Coordinating basic prints – chicken wire and chicken tracks
Michael Miller has the Just Us Chickens collection: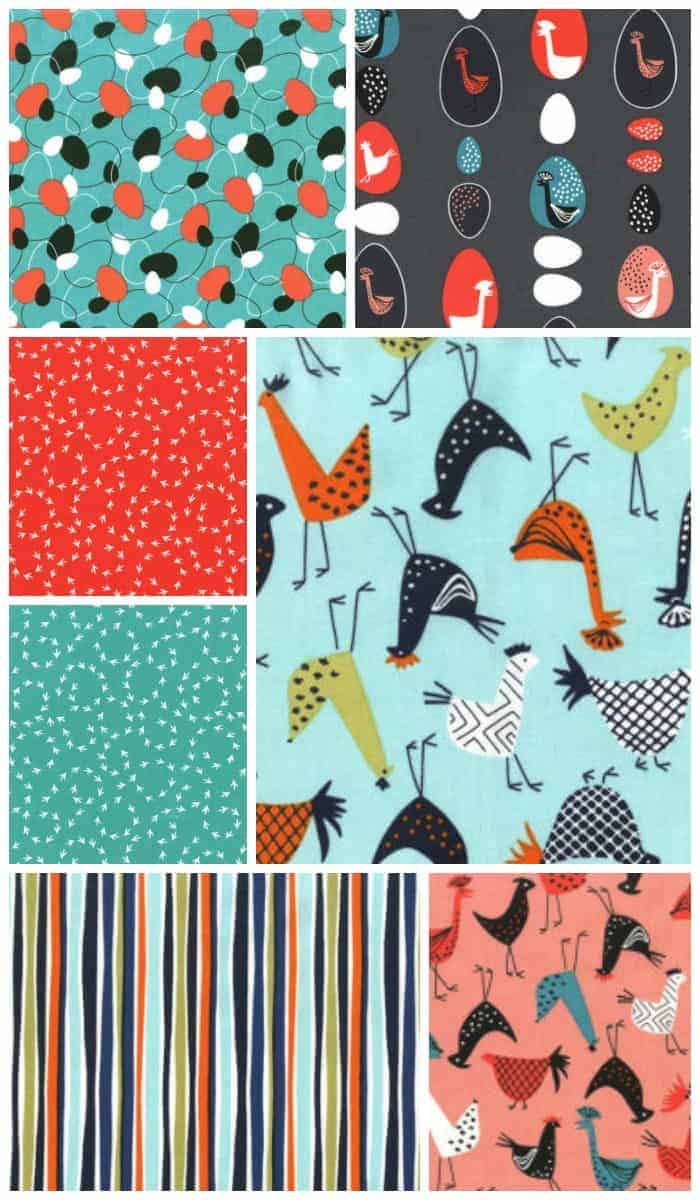 This collection has Funky Chickens in peach and light blue colour-ways, What Came First in dark blue and grey, plus other coordinating basic prints.
Timeless Treasures has the Rise and Shine collection, with French Rooster patchwork, tossed roosters and stripes:

For a more subtle design, Island Batik have the Fresh Vineyard Roosters in Jungle Water (which would be perfect for my son whose favourite colour is green) and the Empress Garden Rooster in Mixed Berry:
And then there are the random one-off chicken fabrics, like Knitting Chickens from Timeless Treasures: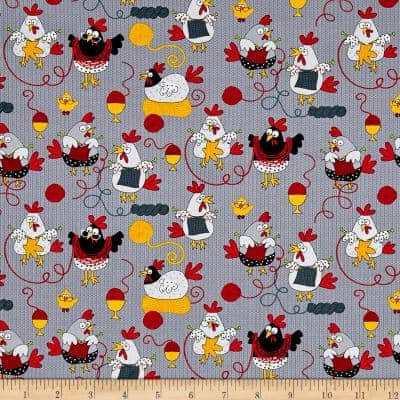 And Stof Zazou (which also comes with pink and purple chickens):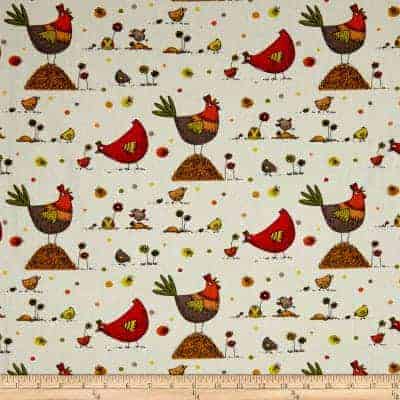 All Cooped Up is another chicken fabric panel, designed by Debi Hron for Henry Glass & Co: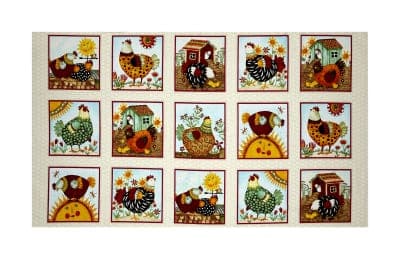 This comfy flannel with roosters and eggs would make snuggly pajamas for my son: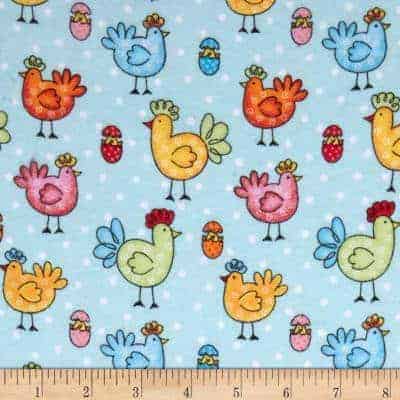 There's also the Free Range collection from P Kaufmann which includes this twill fabric: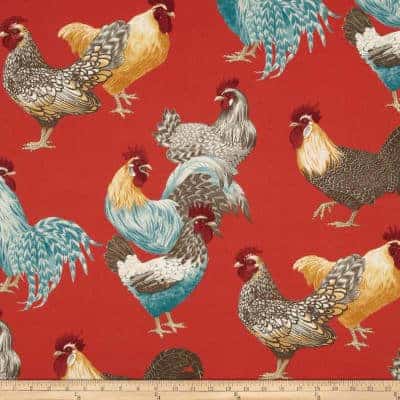 Maybe my son can have a nice formal pair of chicken pants!
While this is more than enough for me, if you search for chicken at Fat Quarter Shop, there are currently 193 fabrics. Wow! Obviously, my son isn't the only person in the world who loves chickens!