Fave Fabric Friday: But First, Coffee
I love fabric! Everyone who knows me knows I love fabric. Since you're here, I'm guessing you do too! I could spend hours (without kids!) wandering around fabric stores, touching all the fabric and dreaming about what I could make. When I can't make it to a fabric store, I satisfy my craving by browsing my favourite fabric websites.
There's just so much pretty fabric in the world!
When I blogged at Cook Clean Craft, I had an occasional feature called "Fave Fabric Friday", and it's time to bring it back!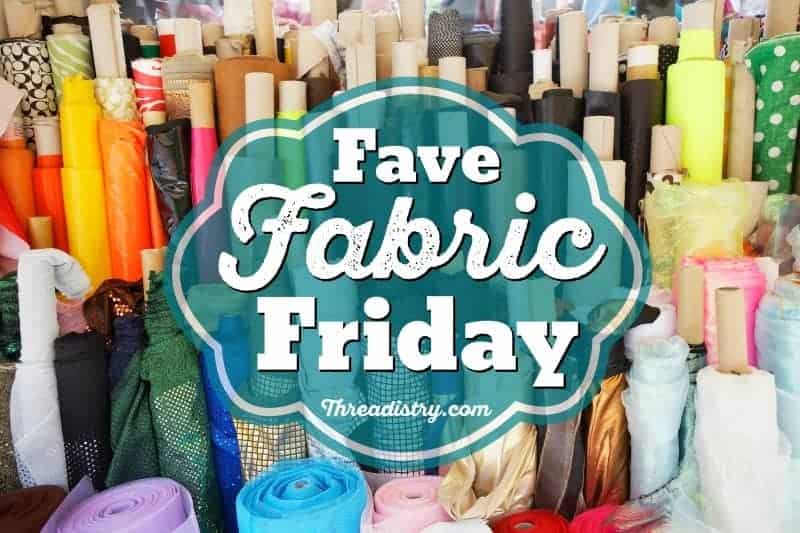 Disclosure: This post contains affiliate links. If you purchase after clicking these links, Threadistry may receive a small commission, at no cost to you.
Every Friday I'll share a fabric collection that I've fallen in love with, whether it's cute, trendy or just something random that's caught my eye. And the first featured fabric collection is:
"But First, Coffee" fabric collection by Katie Doucette for Wilmington Prints
I love coffee almost as much as I love fabric, so why not combine the two! This collection is made of quilting cotton, so it, of course, would be perfect for making a quilt for your favourite coffee lover. It would also be great for homewares, such as placemats and aprons, or stick with the coffee theme and make a mug rug or coffee sleeve.
Here are some of my favourite prints from the collection: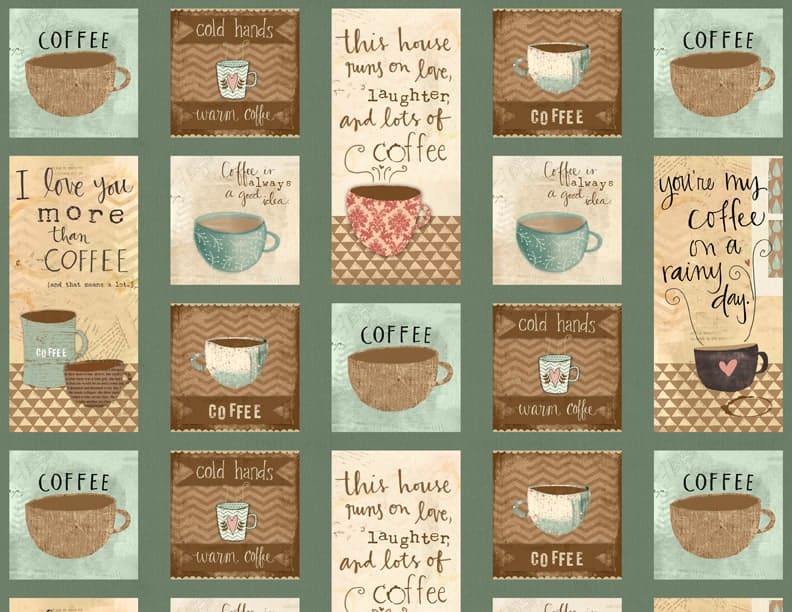 The But First, Coffee! Panel is a 24.5″ multi-panel containing cute coffee quotes.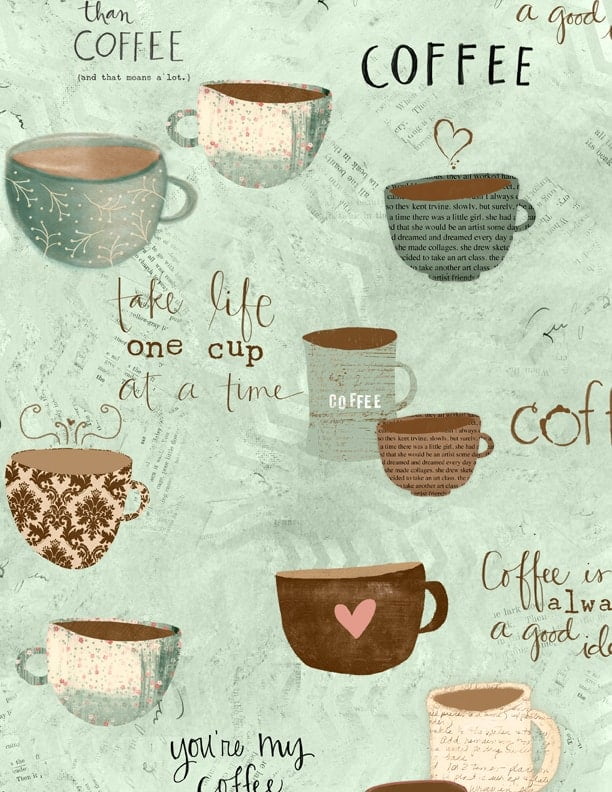 Coffee cups and coffee quotes with a lovely pale teal background. It also comes with a cream background.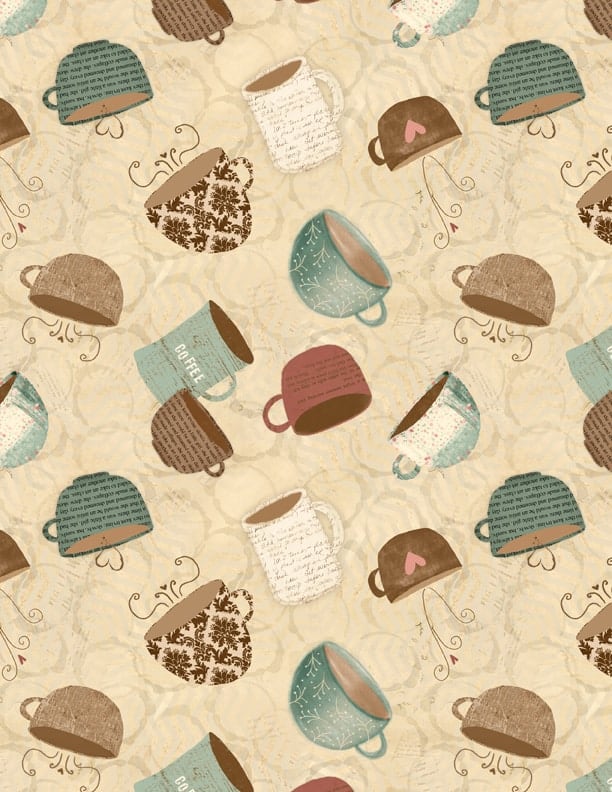 Maybe just the coffee cups without the quotes (comes in cream and pink backgrounds)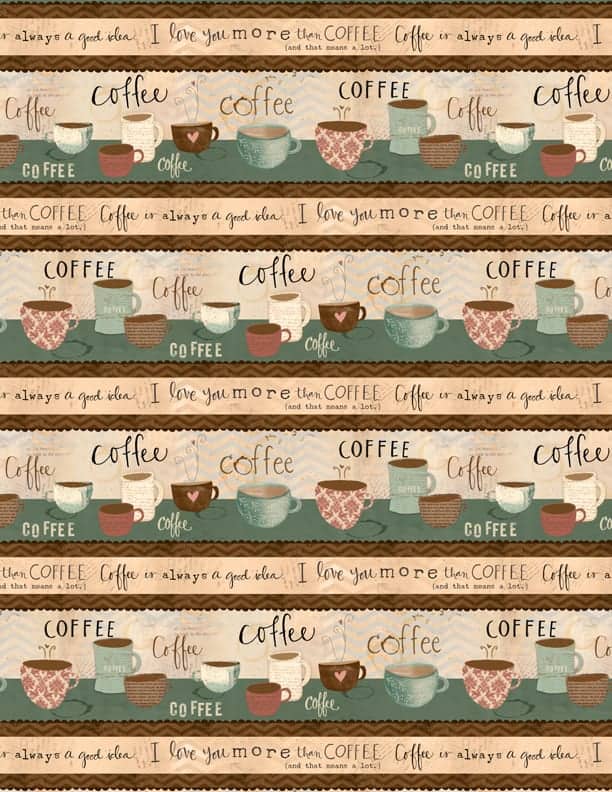 I love the stripes of these rows of coffee cups and quotes. It would make a great skirt!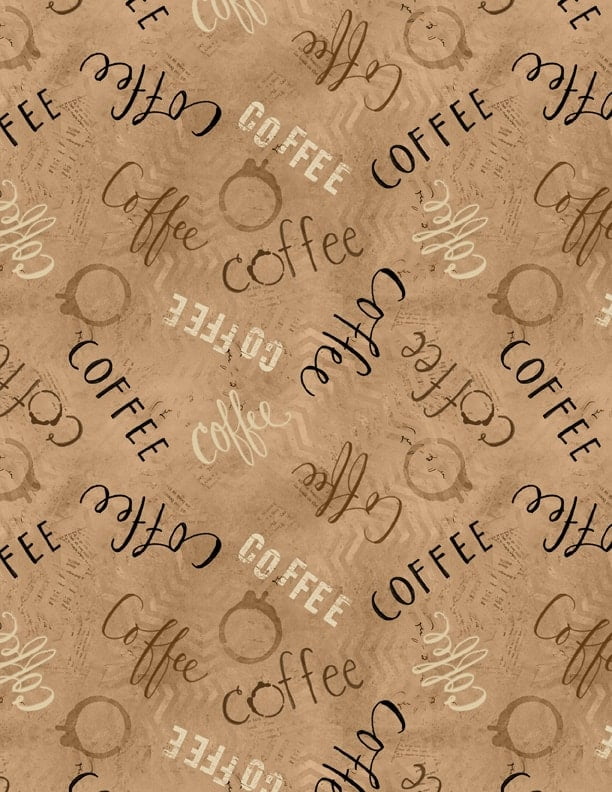 The word coffee and coffee rings on coffee coloured fabric, of course! (But also available in teal if you prefer!)
Never worry about leaving a stain from your coffee mug with this fun coffee rings print – a nice neutral coordinating print available in cream and pink.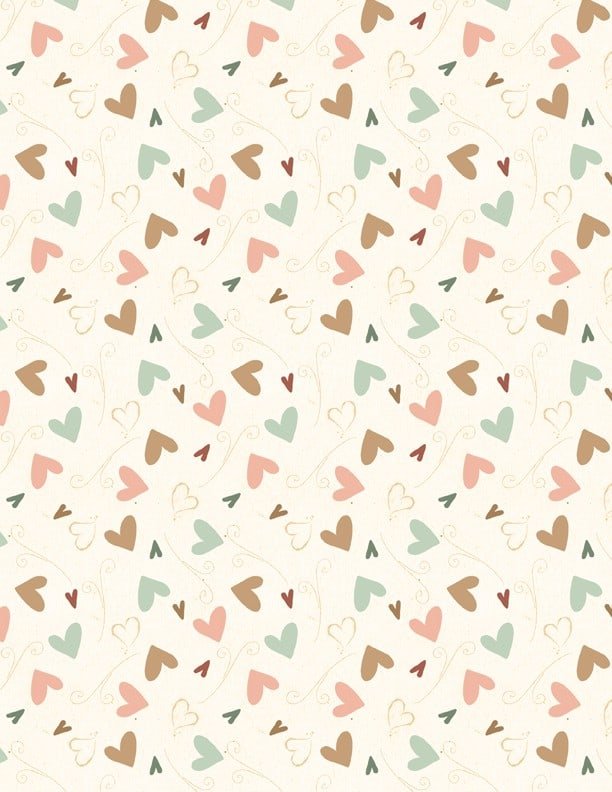 Make sure everyone knows it's love with this coordinating hearts fabric.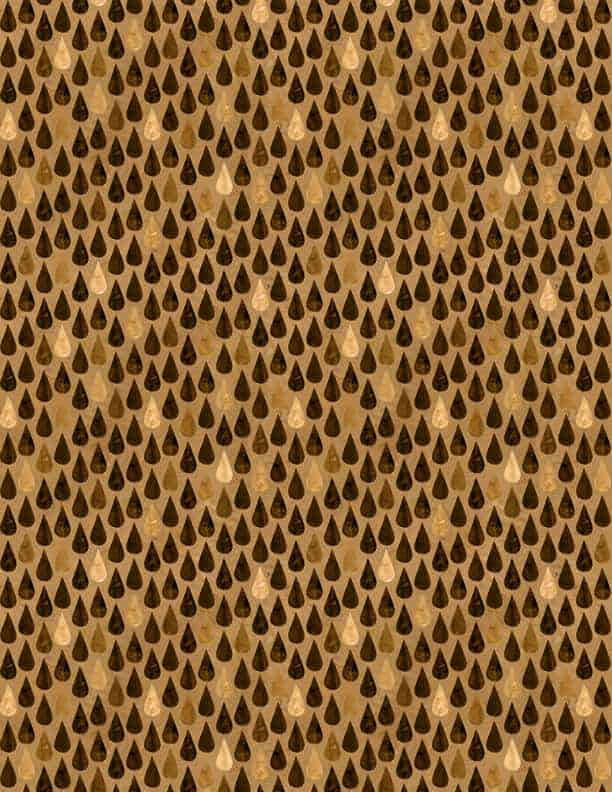 These drips are another fun coordinating print – which colour do you prefer your coffee? It's a strong but milky coffee for me!
These prints are no longer available, but find more great coffee-themed fabric from Fat Quarter Shop