Free pocket baby bib sewing pattern (that actually catches the mess!)
Baby bibs make such a great handmade baby shower gift. You can never have too many and making your own gives them that little bit more personality. Use this free pocket bib pattern to make a whole fun collection.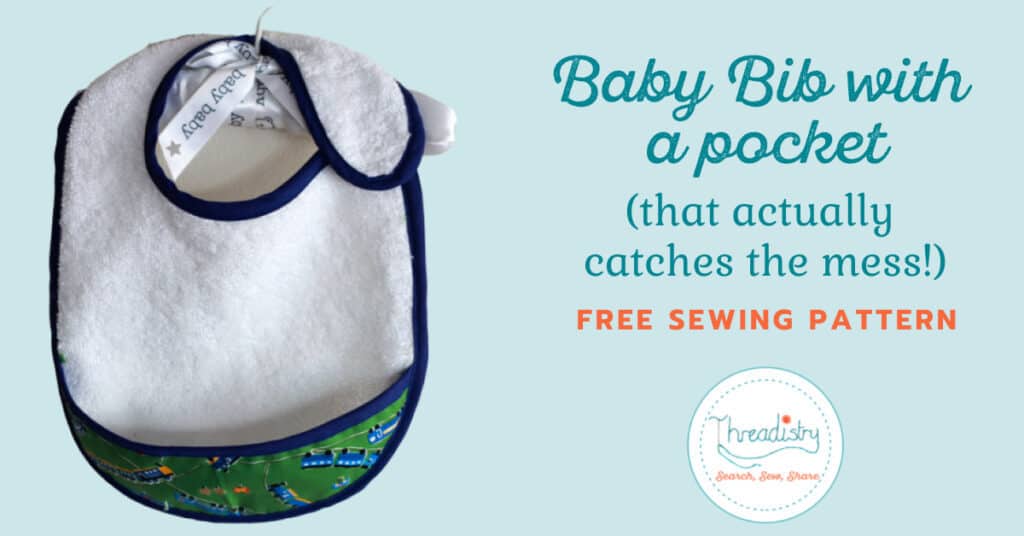 When my kids were babies, I loved the catcher-style bibs with a pocket on the front. That pocket caught all sorts of spills. The kids could grab food out of there and keep eating, no help from Mummy required! (And umm, they also work wonders if you have a pukey baby – hmmm…)
The store-bought ones are plastic-y and plain. And they're no good for wiping up faces when the feeding frenzy has finished.
So I designed this free baby bib sewing pattern with a catcher pocket: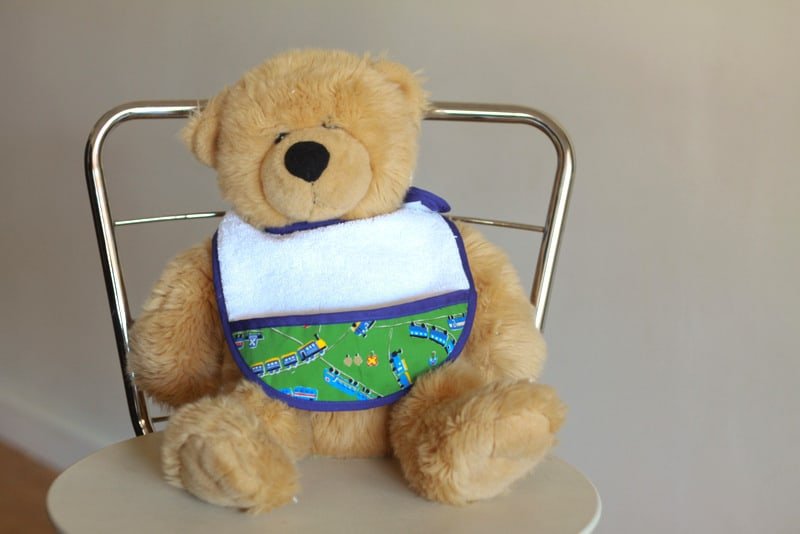 Unfortunately, I don't have any models willing to wear a bib these days, so I had to get the wonderful Bentley Bear to step in, to show you what it looks like on:
I made it from a cheap thin towel and fabric scraps. The inside of the pocket is lined with Procare (a food-safe PUL fabric) to make it a bit easier to keep clean in there. If that's not readily available, you can use an extra layer of cotton.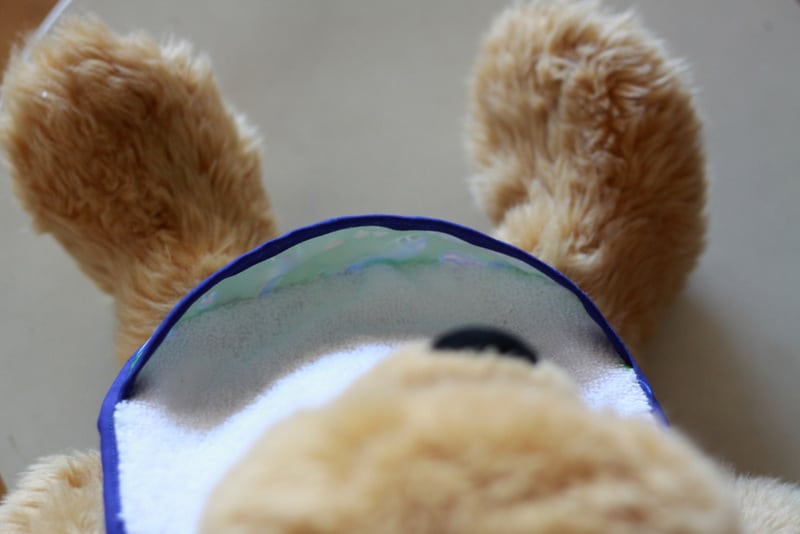 Here's the tutorial for how to sew a baby bib with a pocket. And as an added bonus, the pocket for this one actually stands out (unlike other tutorials I've seen) so the pocket actually catches spills.
Disclosure: This post contains affiliate links. If you purchase after clicking these links, Threadistry may receive a small commission, at no cost to you.
Supplies
20cm x 35cm terry cloth or towelling (a cloth nappy would also work)
10cm x 20cm scrap of feature fabric (eg quilting cotton)
10cm x 20cm Procare or other food-safe fabric (or another piece of feature fabric)
Small piece of hook and loop tape (eg Velcro)
1.5m bias tape
Sewing Machine, Scissors, Thread etc
How to sew a pocket baby bib
1. Print and cut out the baby bib pattern template below:
There are two pieces, the bib and pocket.
2. Cut out one bib piece from terry cloth, one pocket from your feature fabric and one pocket from Procare.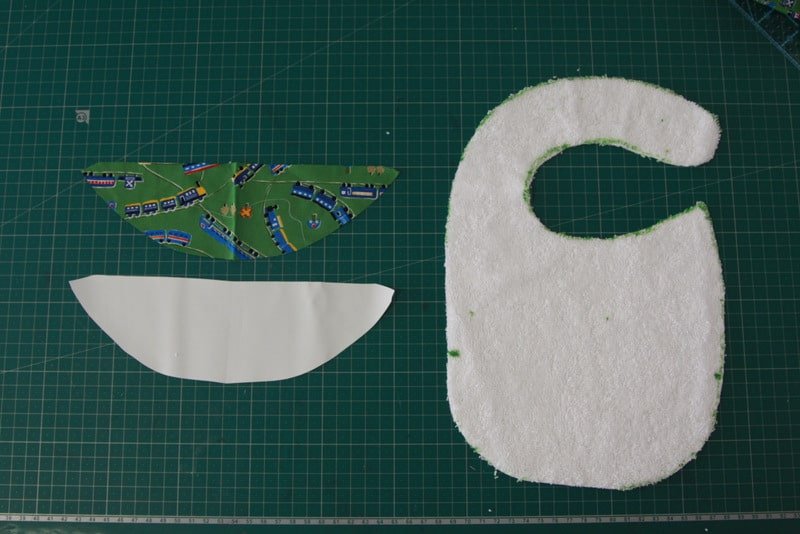 3. Place the two pockets pieces with WRONG sides together. Pin bias tape across the top (straight) side: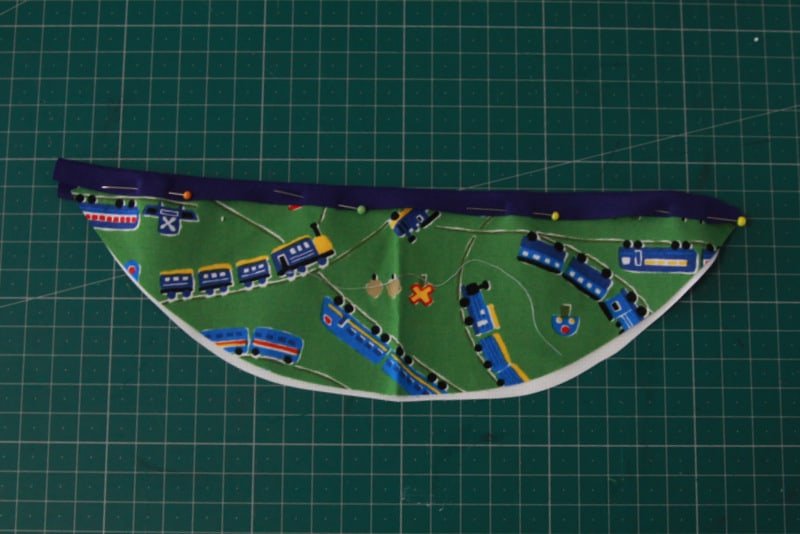 4. Sew bias tape into place.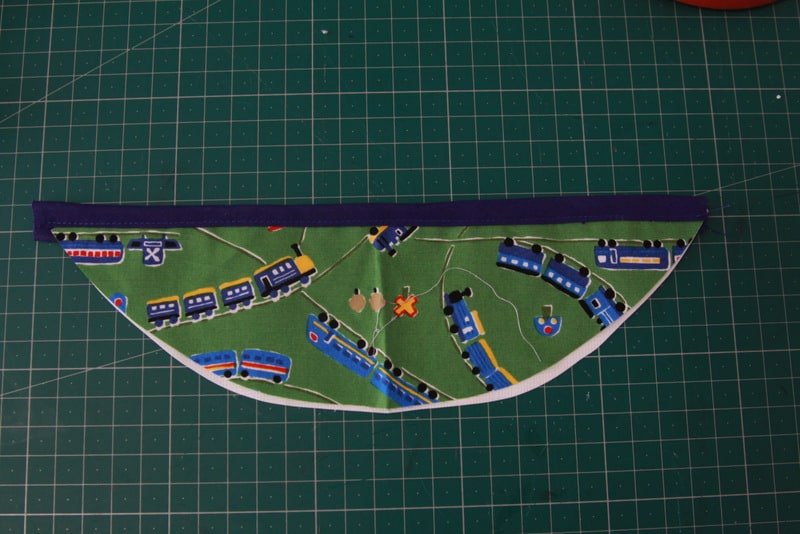 5. Pin pocket to the front of the bib piece, matching the top up with the pattern marking and following the curve.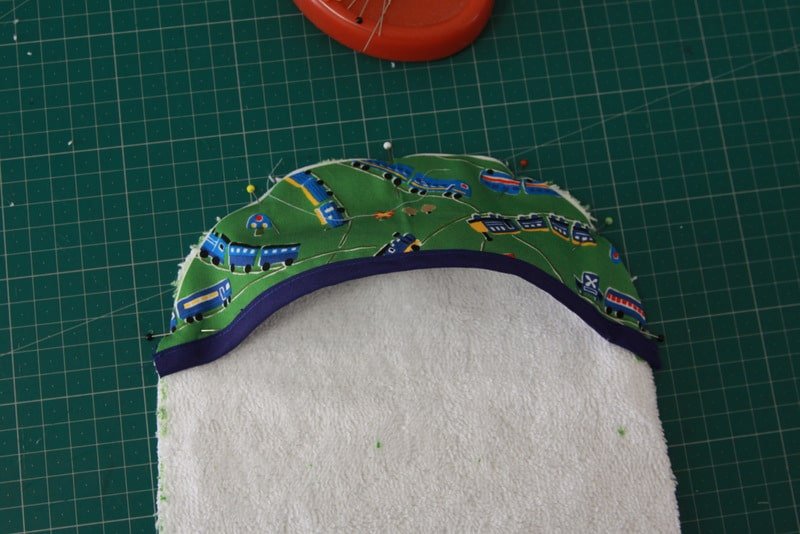 6. Sew a long basting stitch along the bottom edge of the pocket, approximately 1/4 inch from the edge, to hold the layers together.
7. Pin the hook (scratchy) tape to the front of the bib at the pointy corner. Pin the loop tape (the softer one) to the back of the end of the neck strap. Sew both pieces into place. Since this can get a bit of wear and tear, especially with kids pulling on their bib, I sew around the edge and across both diagonals.
8. Pin bias tape around the outer edge of the bib. (This is the quick and not always neat way of sewing bias tape. Open up the bias tape, sew to the front and then fold back over and sew in place if you want to make sure you have a neat finish).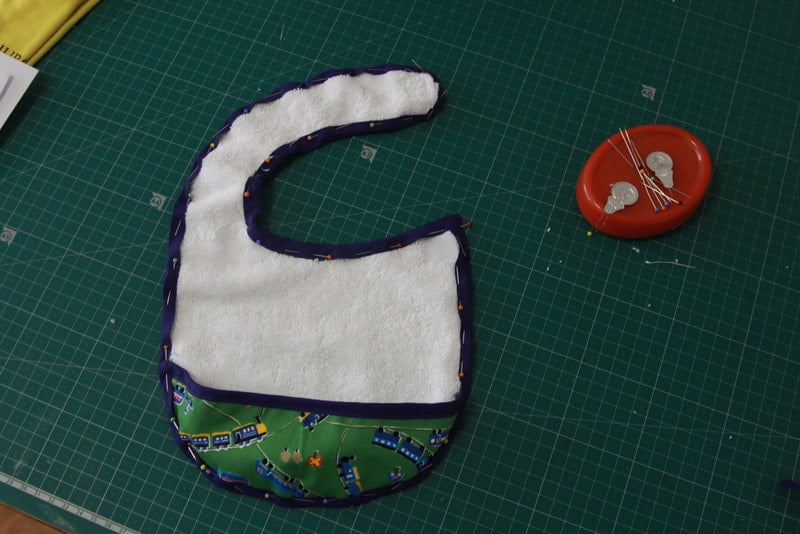 9. Sew the bias tape into position.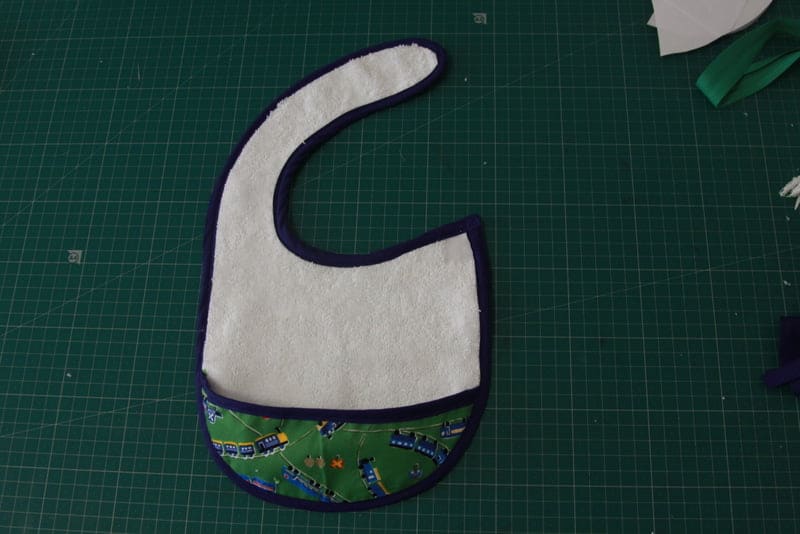 And there you have a cute bib with a nice pocket for catching spills.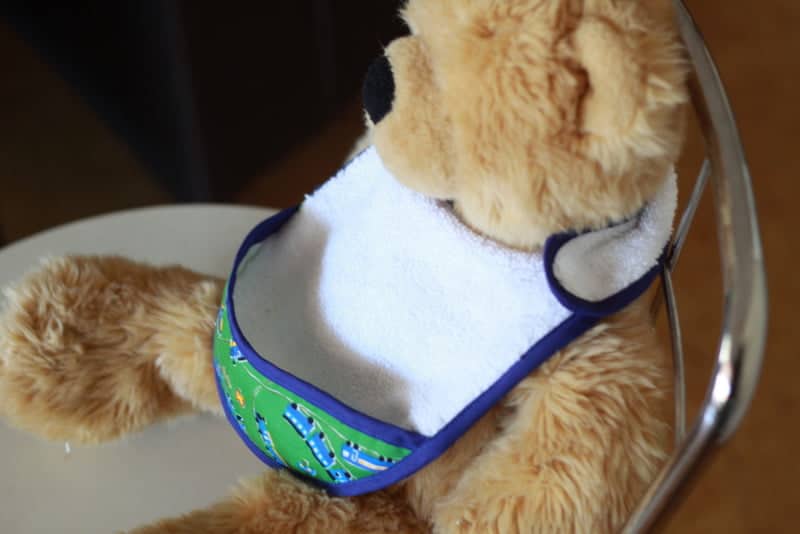 Now you're ready to try it on the cutest baby in town (or the cutest teddy bear if no babies are available!).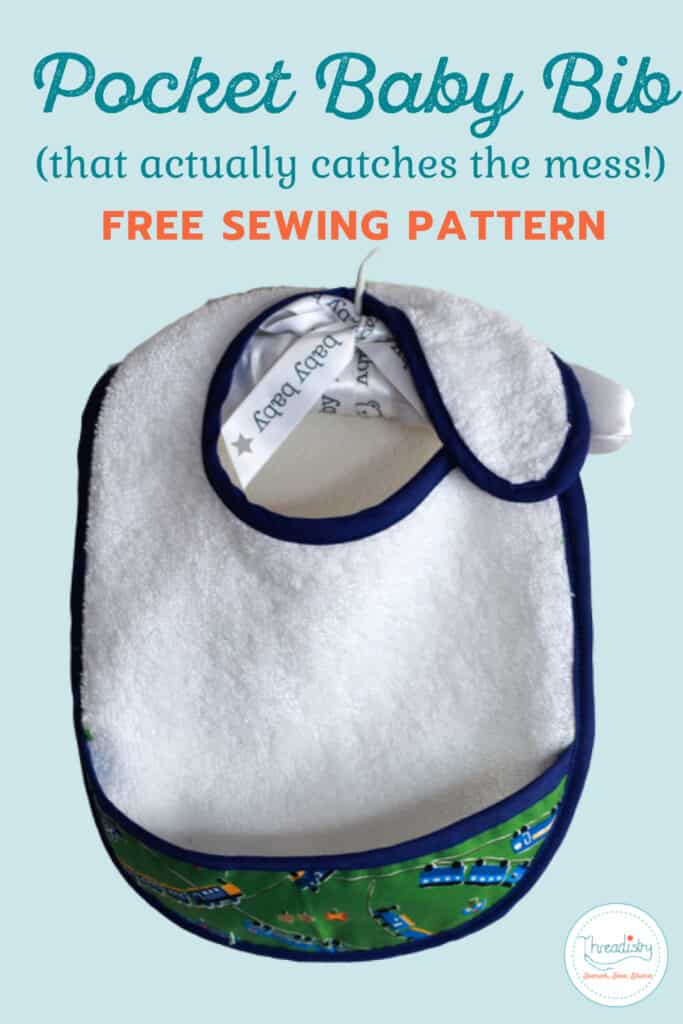 More sewing inspiration