Catch the mess with the best baby bib sewing patterns
Whether baby is a dribbler or a messy eater, you can never have too many baby bibs. Sew the perfect DIY baby shower gift with these baby bib sewing patterns.
Babies are messy. It's a fact of parenthood.
Some babies are dribblers, some babies throw up all the time. If you survive the first 5-6 months without these problems, get ready for the mess when it's time for solids.
I remember a friend who freaked out when her first child stuck her hand in the baby food. One parent held the baby's hand in the air while the other parent rushed to get a cloth to make sure the mess didn't spread. It's much easier to just have a big pile of baby bibs.

You can never have too many baby bibs. If you're struggling for ideas for a DIY baby shower gift, sew up some baby bibs (although be prepared for them to not be looking so cute when they've been used a few times. In fact, use your busiest, most colourful print to hide all the stains and Mum will love them!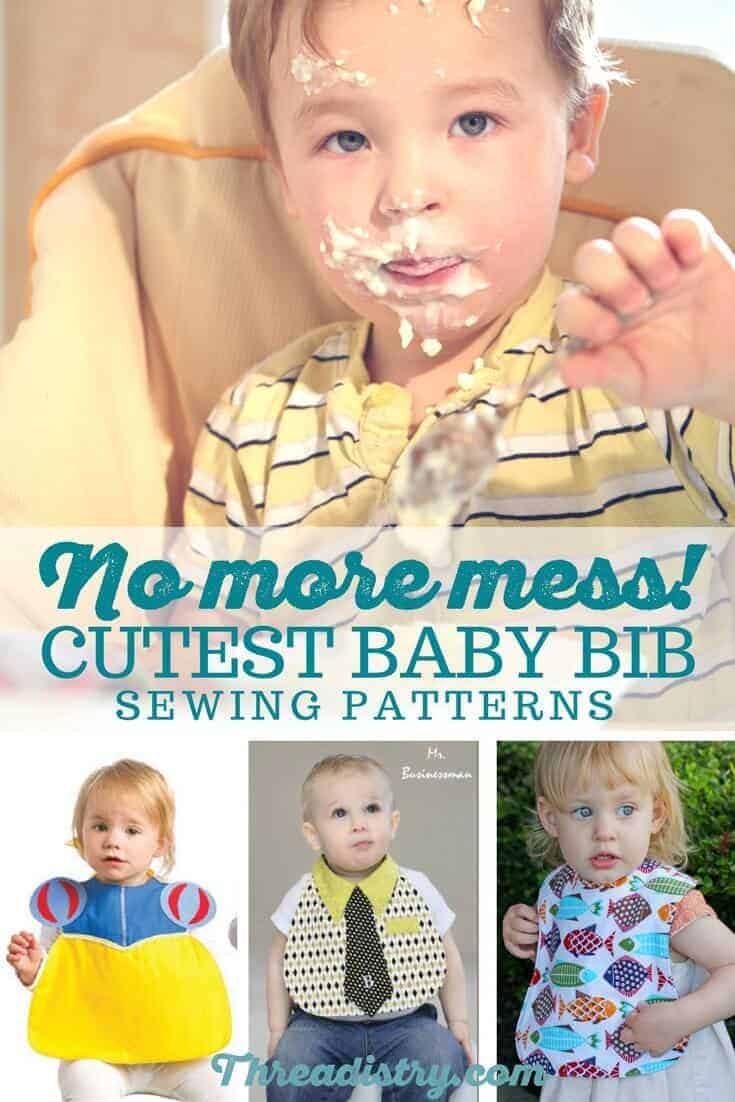 Keep your baby's clothes clean and tidy with these baby bib sewing patterns:
Disclosure: This post contains affiliate links. If you purchase after clicking these links, Threadistry may receive a small commission, at no cost to you.
Simple and Practical Baby Bib Sewing Patterns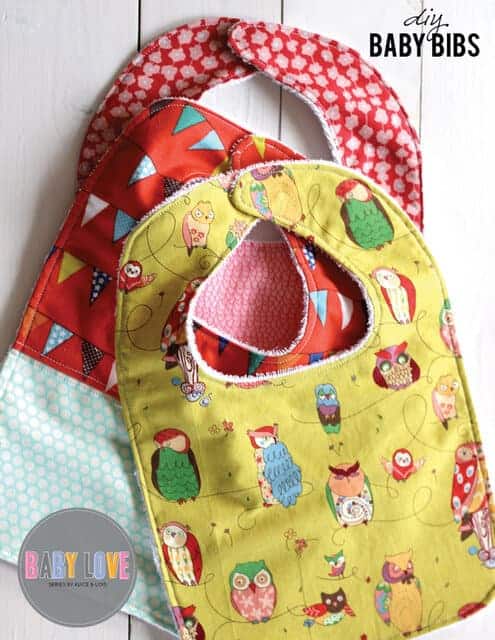 The simple DIY baby bib sewing tutorial from Alice and Lois lets your favourite fabric be centre stage, but backed with terry cloth for extra absorbency.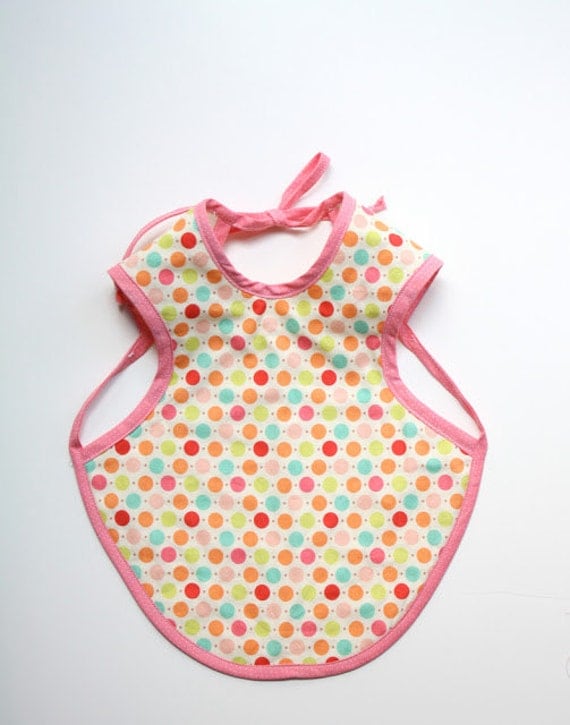 The Bapron is a combined bib and apron sewing pattern from Craftiness is Not Optional, and comes in toddler and baby sizes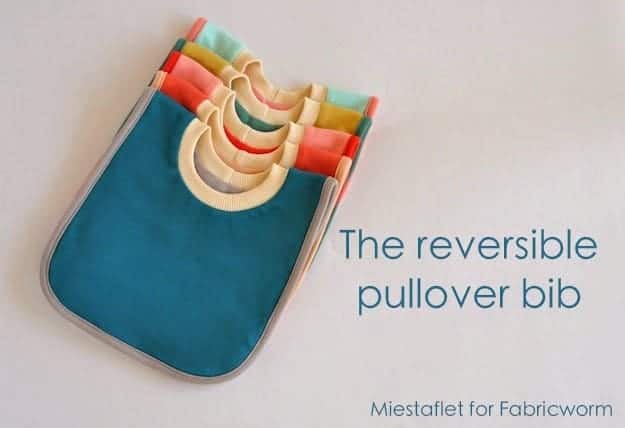 Reversible pullover bib sewing tutorial on FabricWorm.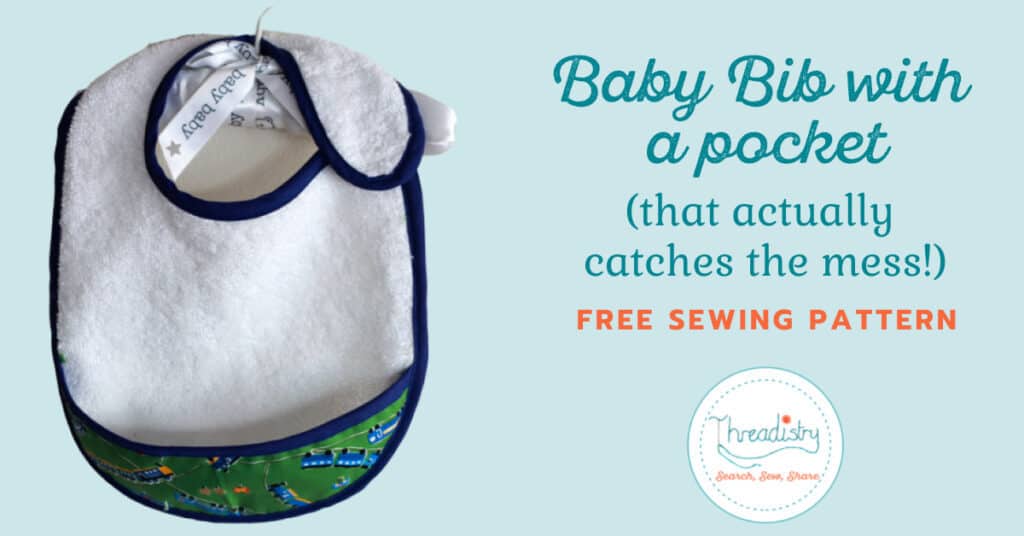 Learn how to sew a baby bib with a pocket (that actually catches spills) with this free baby bib pattern here on Threadistry!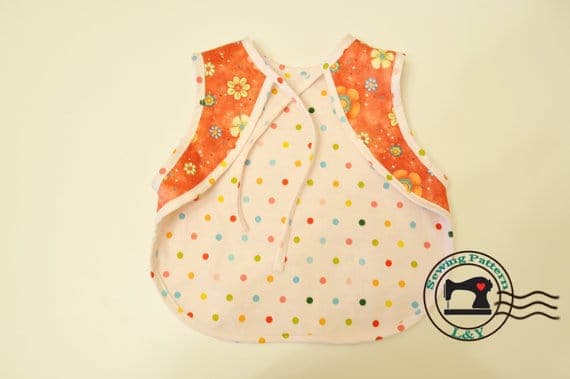 This Baby bib sewing pattern from LY Patterns is a simple but useful design.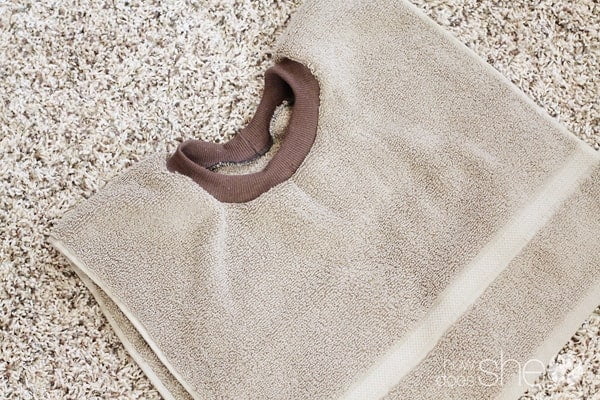 This quick and easy free sewing tutorial from How Does She shows you how to make baby bibs out of hand towels.
Cute and Stylish Baby Bib Sewing Patterns
​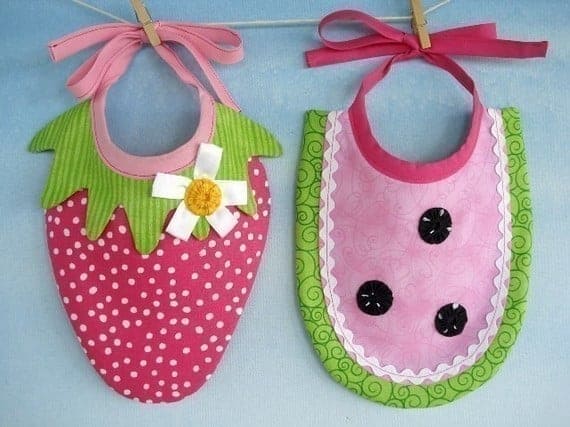 The strawberry and watermelon baby bib sewing patterns from Precious Patterns are so cute and easy to make for a baby shower gift.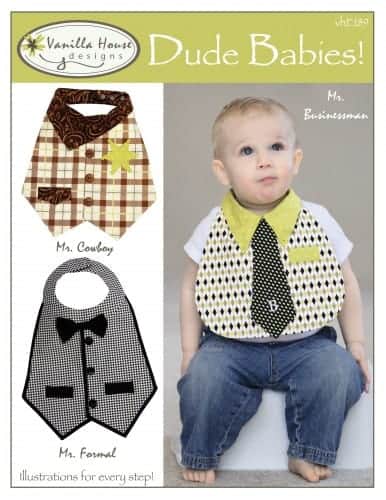 If you're sewing for a handsome lad, the Dude Babies Bib pattern from Vanilla House Designs has options for a Businessman, Cowboy and Tuxedo/Black Tie. Too cute!
What are your favourite baby bib sewing patterns?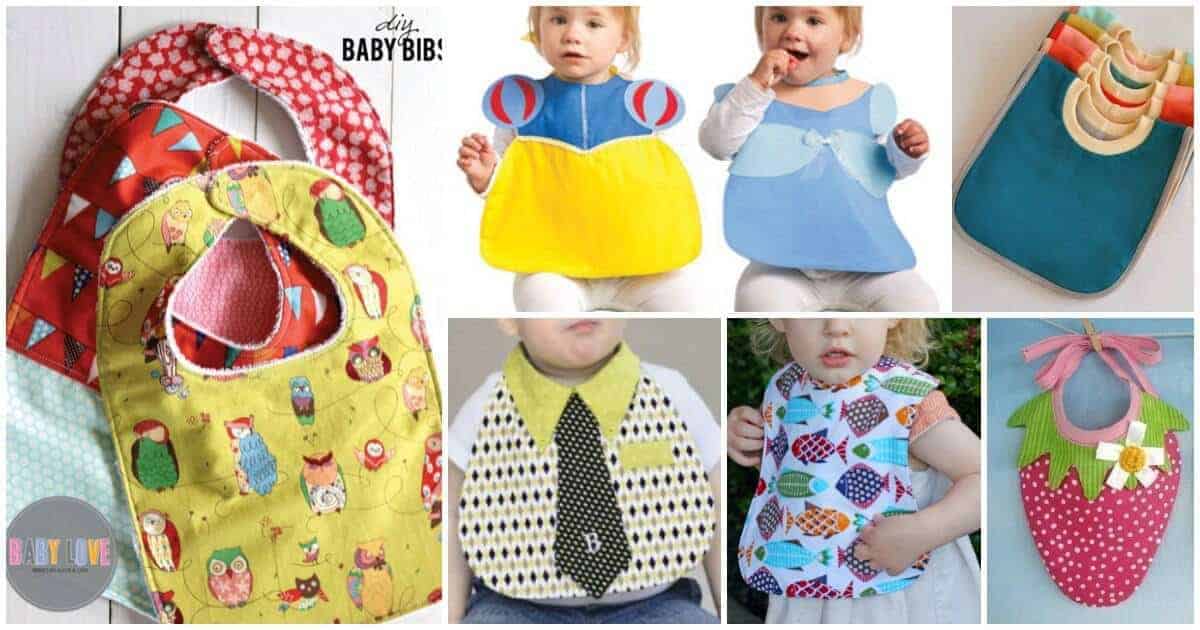 More sewing inspiration: