Classy and classic: Schatje Skirt sewing pattern review
Looking for an easy skirt sewing pattern for girls? This cute DIY skirt has a flat-front and elastic back, so it's easy to get on and off, but looks great from the front. It's perfect to sew in a border print (Michael Miller Night Flower Fairies). Click through to read my Schatje Skirt sewing pattern review.
It's back to school time, and I'm lucky that I don't have to worry too much about clothing as my kids have a school uniform. But back to school also means back to birthday parties, and all my daughter's friends seem to have birthdays in September and October.
My daughter has grown out of all her party dresses. As she's getting older, she's not so interested in ruffles and bows, so this is what I made: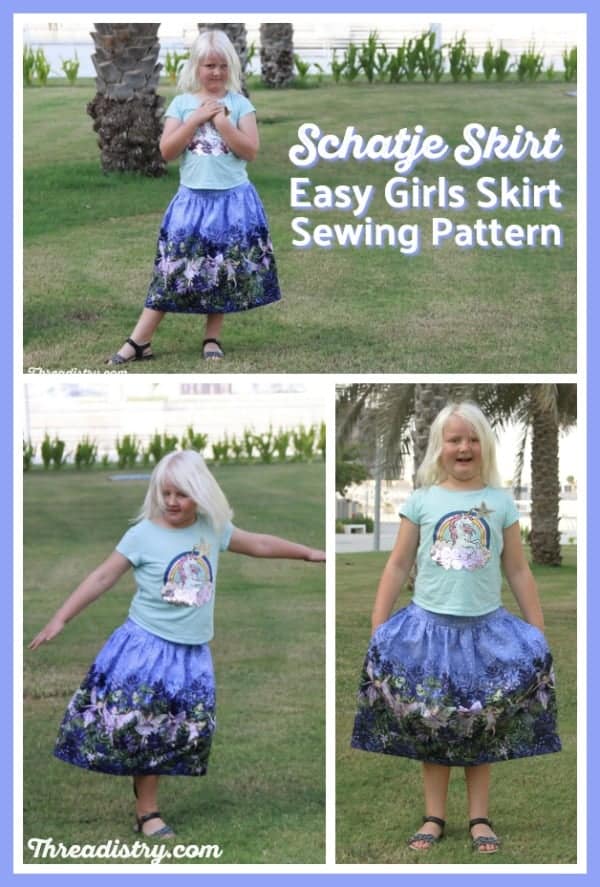 I'm an Eli Monster Ambassador and affiliate. I receive free sewing patterns for review (all opinions are my own!). If you make a purchase after clicking a link, Threadistry may receive a small commission at no cost to you.
Schatje Skirt Sewing Pattern Review
The Schatje Skirt from the Eli Monster was the perfect project for this double border print that's been in my stash for way too long (Night Flower Fairies from Michael Miller).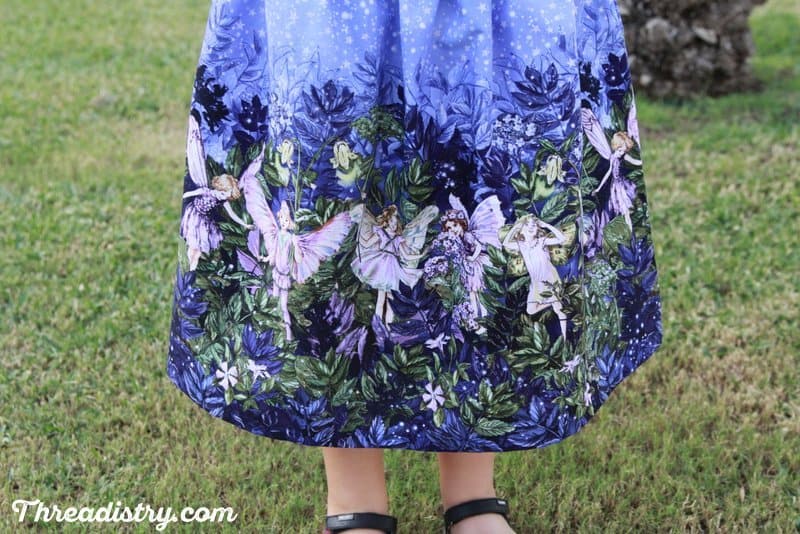 This fabric is gorgeous, and I almost want to make a skirt for myself with it too. The colours are so luscious and there is even a bit of glitter (or should I say fairy dust!).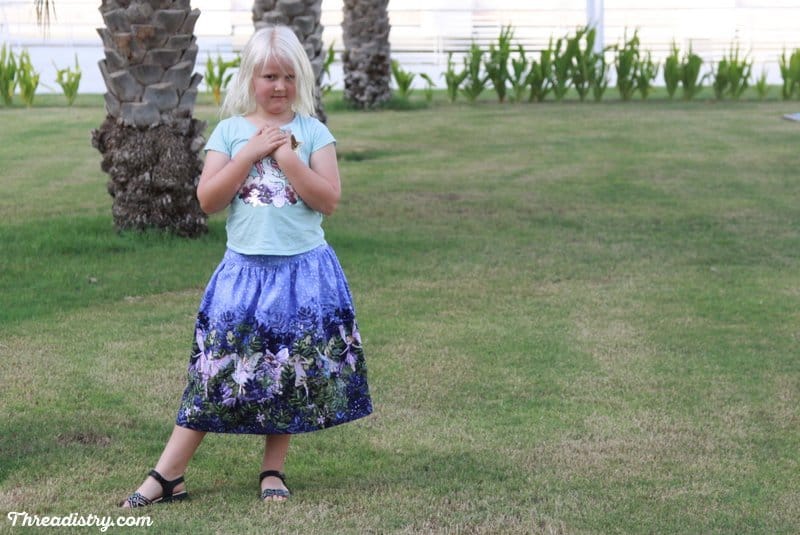 The skirt has a flat front and elastic back, so it's easy to get on and off but looks less baby-ish from the front. I sewed a size 13 width for my daughter (who measures a size 12 in width and size 8 in height), and the length was just the double border print cut down the centre. This ended up being a lovely tea length, that she can hopefully wear for a few years! The length sat just above my knee, so she can wear it as long as the waistband fits!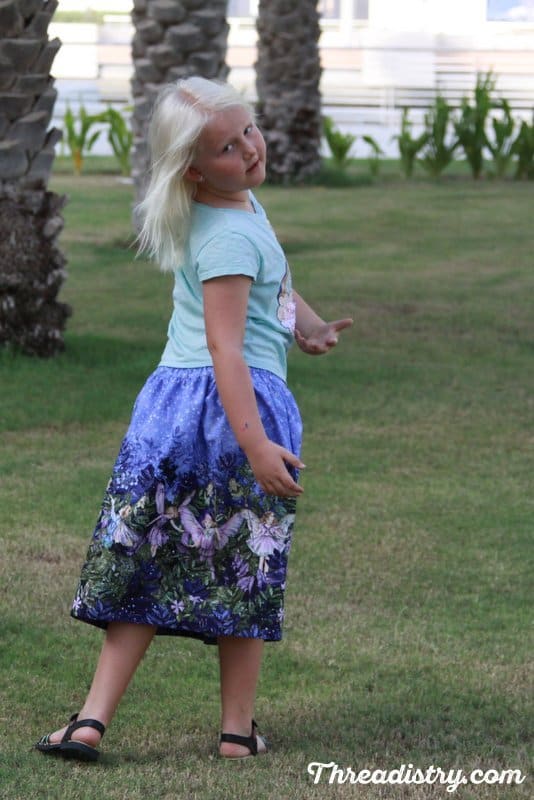 It's an easy pattern to sew for a confident beginner. A bit of care needs to be taken when sewing the waistband, but the instructions are easy to follow.
Whenever I sew something for my daughter, it goes through a rigorous testing process before it goes into the wardrobe. Firstly, can you jump in it?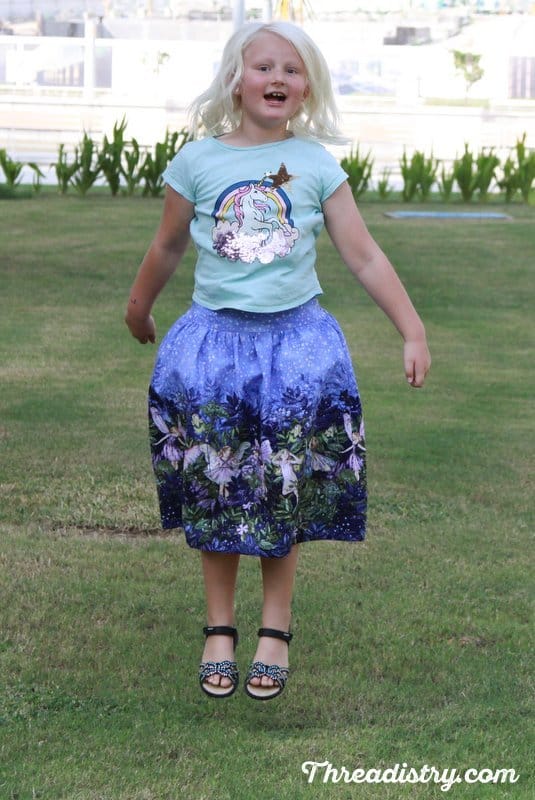 Pass!
Can you bend down in the Schatje skirt?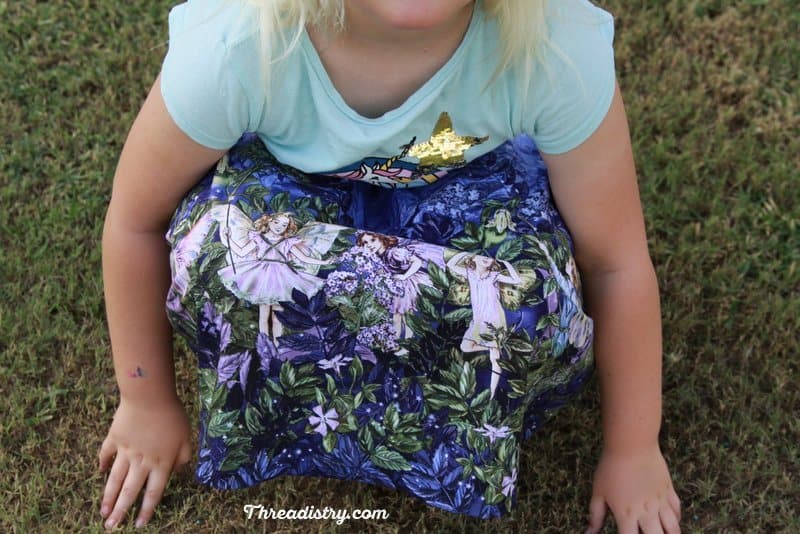 Look! It looks like the fairies are in the grass! Perfect!
Can you climb a tree in the skirt?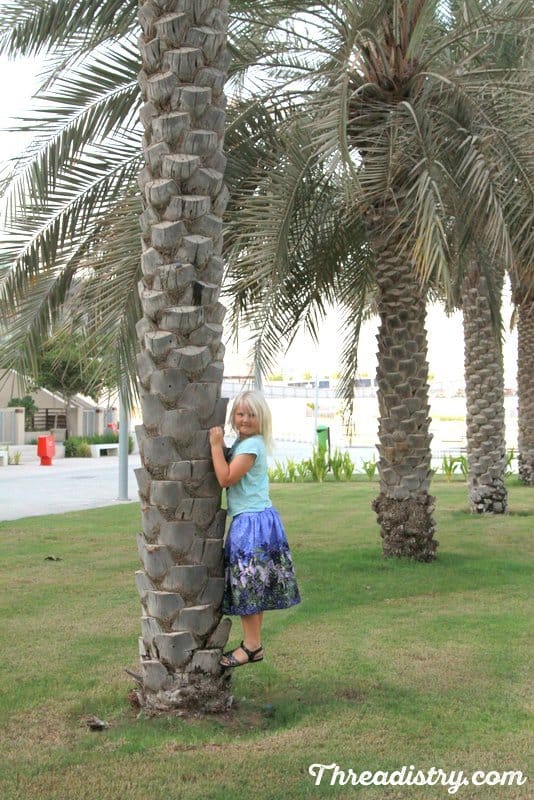 Success! (You don't have to climb very high for it to count!)
And most importantly, can you twirl?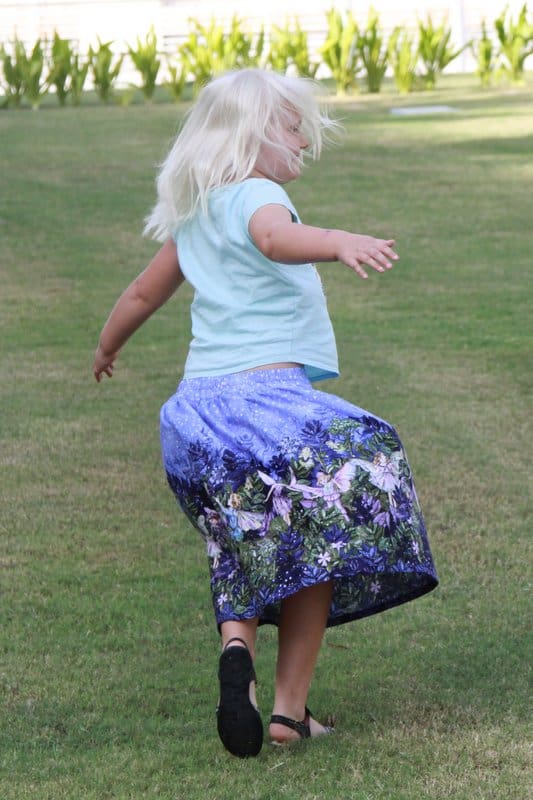 It's not the twirliest (no knickers showing here!), but it twirls enough to still have fun!
So it passes all the tests my daughter set, but then she discovered something surprising about the skirt: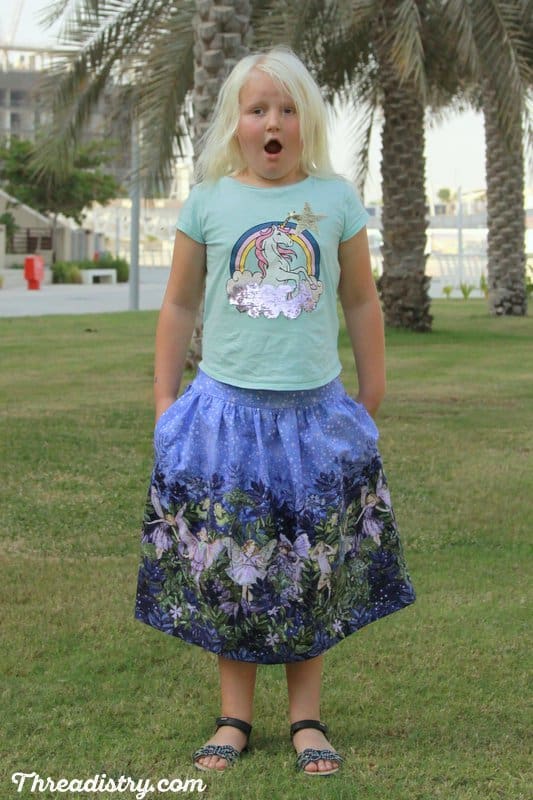 It has POCKETS!!!!
Thank you Schatje Skirt – you have everything this girl looks for in the perfect skirt!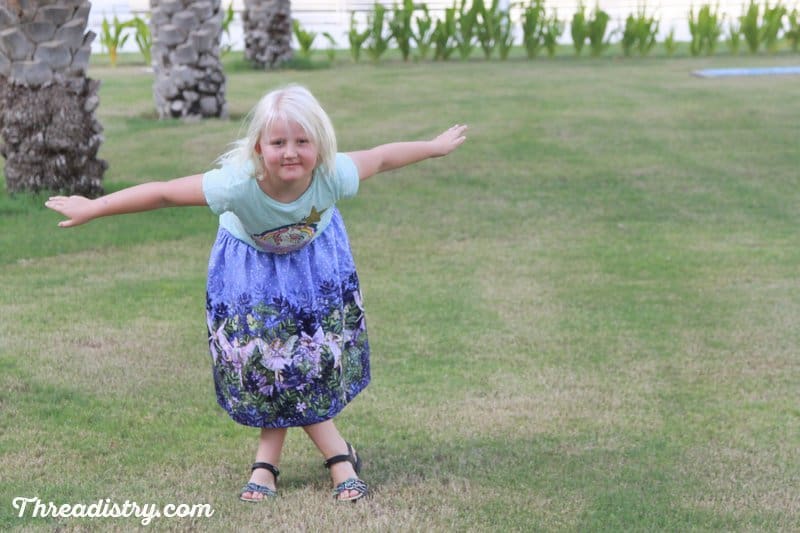 So that's my Schatje Skirt sewing pattern review. Get your copy of the Schatje Skirt from the Eli Monster here.
All patterns featured by Eli Monster Ambassadors this month (The Speeltijd Shorts, The Kinderschürze Pinafore, The Picknick Dress, The Schatje Skirt and The Kamp Shirt) are on sale, no coupon code required (until 23rd September).
More sewing inspiration: